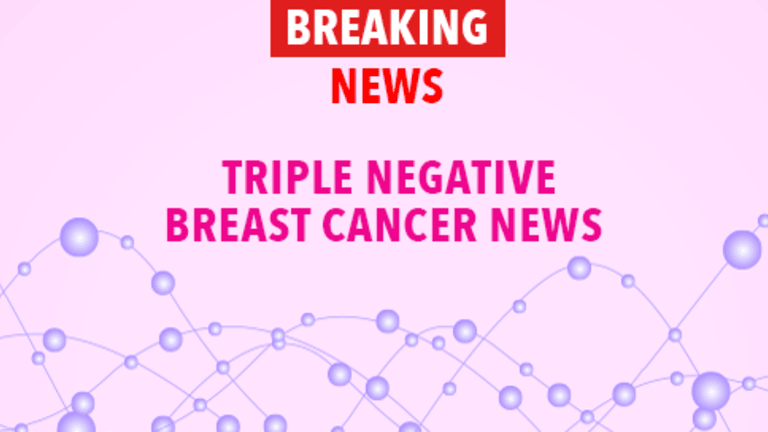 Radiation Improves Outcomes Among Elderly with Triple-Negative Breast Cancer
Radiation After Lumpectomy Improves Outcomes Among Elderly with Triple-Negative Breast Cancer
The addition of radiation therapy following a lumpectomy appears to significantly improve outcomes among elderly women with triple-negative breast cancer. These results were recently presented at the 2015 Breast Cancer Conference in San Francisco, CA.
Approximately 10-20% of breast cancers are referred to as triple-negative breast cancer (TNBC). These types of cancers are both hormone-negative, and HER2-negative.
Hormone-negative breast cancer refers to a type of breast cancer that is both estrogen- and progesterone-receptor negative. This means that this type of cancer is not stimulated to grow from exposure to the female hormones estrogen and/or progesterone. Only approximately one-third or fewer breast cancers are hormone-negative.
Approximately 25-30% of breast cancers are referred to as human epidermal growth factor receptor (HER) 2-positive, in which the cancer cells have a gene mutation that causes extra HER2 receptors to be present on the cell surface. Since the HER2 pathway is involved in cellular growth and replication, excessive HER2 receptors result in uncontrolled replication and spread of the HER2-positive cancer cells.
HER2-negative breast cancer refers to cancer that does not have a mutated HER2 pathway, and therefore, is not stimulated to replicate and spread through the activity of excessive HER2 receptors.
Many treatments are available specifically for hormone-positive breast cancers, as well as HER2-breast cancers. Since these treatments are ineffective in TNBC, research efforts are underway to find new treatment options for this type of breast cancer.
Standard treatment for TNBC typically consists of surgery, chemotherapy and/or radiation therapy. Elderly patients, however, are often not offered the most aggressive treatment regimens, despite studies demonstrating a clear benefit with an aggressive treatment strategy. This is commonly due to the perception that elderly patients might not be able to tolerate the aggressive treatment as well as their younger counterparts.
Researchers recently evaluated data exploring the use of radiation following a lumpectomy among elderly patients with early-stage TNBC. The data, which included medical records of 974 women from the Surveillance, Epidemiology, and End Results (SEER) database, compared outcomes of women treated with lumpectomy, compared to those who received radiation following a lumpectomy. Women were 70 years of age or older, and data collected was nearly 2 years following diagnosis.
Overall survival was approximately 98% for patients who received radiation following their lumpectomy, compared to approximately 86% for patients treated with a lumpectomy only.
Death from breast cancer occurred in only 1% of patients treated with the addition of radiation, compared to 6% of patients treated with lumpectomy only.
The authors concluded that it appears that the addition of radiation following a lumpectomy improves both overall and cancer-specific survival among elderly women with early-stage TNBC. Future studies are planned to validate these findings in order to provide optimal treatment strategies for this disease.
Reference: Szeja S, Hatch S. Outcomes associated with adjuvant radiation after lumpectomy for elderly women with T1-2N0M0 triple-negative breast cancer: SEER analysis. Journal of Clinical Oncology. 2015; 33 (sup 28S; abstr 39).
Copyright © 2018 CancerConnect. All Rights Reserved.