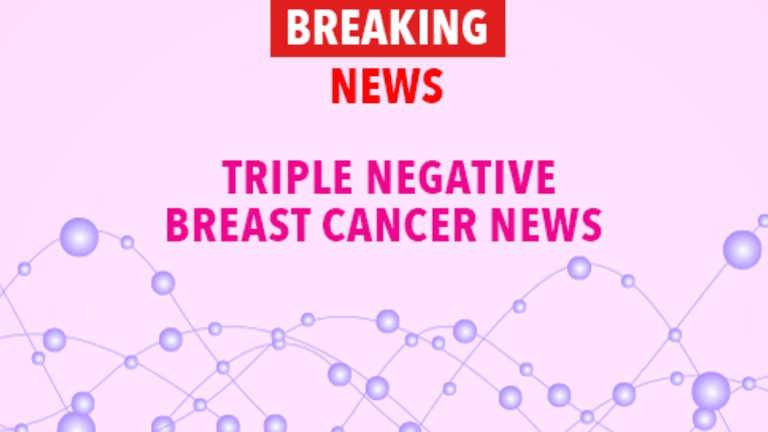 Erbitux plus Chemotherapy Promising in Triple-negative Breast Cancer
Erbitux plus Chemotherapy Promising in Triple-negative Breast Cancer.
The addition of Erbitux® (cetuximab) to chemotherapy appears to benefit women with triple-negative breast cancer, a type of breast cancer that's notoriously difficult to treat. These results were presented at the 35th European Society for Medical Oncology (ESMO) Congress.
Breast cancers that are estrogen receptor-negative, progesterone receptor-negative, and HER2-negative are called triple-negative breast cancers. Triple-negative breast cancers tend to be more aggressive than other breast cancers and have fewer treatment options.
Erbitux is a targeted therapy that inhibits growth of the cancer by binding to a portion of the epidermal growth factor receptor (EGFR), a protein located on the surface of many cancer cells. Erbitux is currently approved for the treatment of selected patients with advanced head and neck cancer or advanced colorectal cancer. The researchers on this current study noted that although EGFR has been considered as a target in breast cancer treatment, studies have yet to show that it may be effective.
Researchers from several European nations and Israel conducted a study including 173 women with triple-negative breast cancer who had been heavily pretreated. Patients received either Erbitux with up to six three-weekly cycles of chemotherapy with Platinol® (cisplatin) or Platinol alone. Patients were given the option of switching to Erbitux plus Platinol or Erbitux alone if their disease progressed.

Cooking for Life
A new cookbook offers recipes bursting with flavor and health-boosting nutrients.
The overall response rate of 20% in the Erbitux-plus-Platinol group was twice that of the Platinol-alone response rate (10%). As well, median progression-free survival was more than doubled among patients receiving the combination treatment (3.7 months versus 1.5 months).
"In this advanced-disease population, this type of improvement is rarely seen, and it is highly significant," said one researcher of the improved response rate with Erbitux plus Platinol.
The researchers conclude that these findings indicate that EGFR may be involved in the progression of triple-negative breast cancer and that targeting EGFR is a potential approach to treat this form of disease. This is the first trial to demonstrate that EGFR may have a role in therapy for breast cancer. The researchers add that a large randomized trial to confirm these results is warranted.
Reference: Baselga J, et al. Adding cetuximab to chemotherapy doubles response rate in hard-to-treat breast cancer. Presented at the 35th European Society for Medical Oncology (ESMO) Congress, Milan, Italy, October 8-12, 2010. Abstract 274O.
Copyright © 2018 CancerConnect. All Rights Reserved.