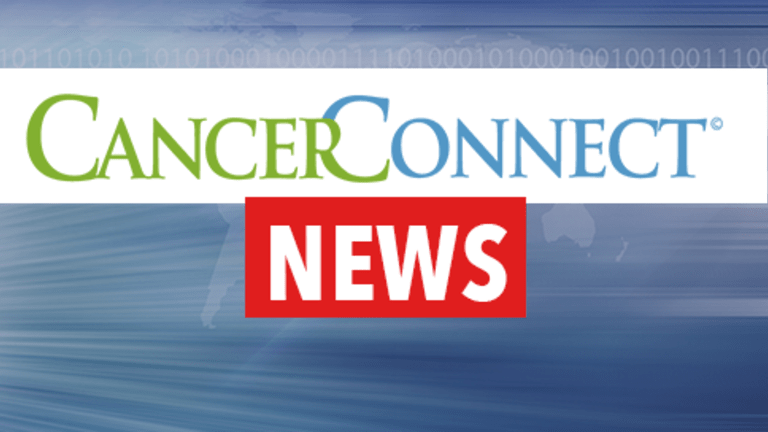 Vorinostat Cuts Risk of Graft-Versus-Host Disease in Half
Vorinostat Cuts Risk of Graft-Versus-Host Disease in Half
The addition of the drug vorinostat to standard medications given after a bone marrow transplant cut the risk of graft-versus-host disease in half, according to the results of a study presented at the 54th Annual Meeting of the American Society of Hematology in Atlanta, Georgia.
Stem cell transplantation (also called bone marrow transplantation) is a procedure often used to treat patients with leukemia and lymphoma. The procedure first involves the delivery of high-dose chemotherapy and/or radiation, which destroys more cancer cells than standard doses. Unfortunately, the high-dose therapy also damages normal cells—most notably, the blood-producing stem cells in the bone marrow. In order to repair this damage, a stem cell transplant is used to "rescue" or restore bone marrow blood and immune cell production. In an allogeneic transplant, the stem cells come from a donor.
One common complication of allogeneic stem cell transplantation is graft-versus-host disease (GVHD), which refers to a condition where the donor cells attack the cells in the recipient's body, especially those in the skin, gastrointestinal tract, and liver. GVHD can cause rash, jaundice, liver disease, diarrhea, and can also increase the susceptibility to infection. GVHD can be acute or chronic-and can be life threatening. Despite 40 years of intensive research, GVHD remains a major stumbling block to the success of allogeneic stem cell transplantation.
Vorinostat is in a class of drugs called histone deacetylase inhibitors (HDACi). The drug is approved to treat certain types of cancer, but has also been shown to have anti-inflammatory effects, which may help it to reduce GVHD.
Researchers conducted a phase I/II study that included 45 older adults who were undergoing a reduced-intensity bone marrow transplant with cells donated from a relative (called an allogeneic stem cell transplant). Following the transplant, patients received standard medication used after a transplant to prevent GVHD—tacrolimus and mycophenolate mofetil (MMF)—plus vorinostat, which is given as a pill taken orally. The patients were then compared with historical controls.
The results indicated that patients taking vorinostat had significantly lower rates of GVHD compared to historical controls. The cumulative incidence of grade 2-4 GVHD was 22 percent, compared to 42 percent of patients who typically develop GVHD with standard medications alone. Severe grade 3-4 GVHD was 4 percent, compared to 19 percent in historical controls and transplant-related death at one year was 13 percent, compared to 19 percent in controls.
The results of the study also indicated that vorinostat was safe and tolerable to give to this vulnerable population, with manageable side effects. In addition, rates of patient death and cancer relapse among the study participants were similar to historical averages.
The researchers concluded that vorinostat was a safe and effective strategy for reducing GVHD in patients undergoing allogeneic stem cell transplantation.
Reference:
Choi SW, DiPersio JF, Braun TM, et al. Targeting Histone Deacetylases as a New Strategy for Graft Versus Host Disease Prevention. Blood (ASH Annual Meeting Abstracts) 2012 120: Abstract 740.
Copyright © 2018 CancerConnect. All Rights Reserved.