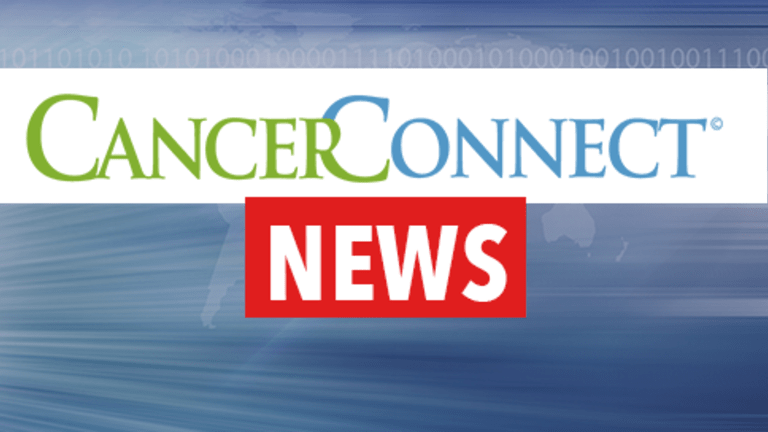 Understanding Osteonecrosis of the Jaw
Cancer and its treatment can come with a variety of complications, some more serious than others.
What Is Osteonecrosis of the Jaw?
Osteonecrosis of the jaw (ONJ) is a severe bone disease that occurs when the jawbone is exposed and begins to starve from lack of blood. In short, the bone begins to weaken and die. The condition is characterized by an intraoral lesion of exposed bone that lasts for 8 weeks or more. The lesion may be accompanied by pain, inflammation of surrounding soft tissue, secondary infection, and drainage.
What Causes ONJ?
There is no certainty as to what causes ONJ; however, the condition is associated with cancer treatment, infection, steroid use, and the use of antiresorptive agents, which are drugs that help prevent bone loss. ONJ can also occur without any identifiable risk factors.
Though the exact cause of ONJ is unknown, researchers have speculated that it could be related to a decrease in blood vessel formation, the effects of infection, or a decrease in the bone's ability to repair itself.
ONJ and Antiresorptive Agents
There are several different types of antiresorptive agents, including a group of drugs known as bisphosphonates and others known as RANK-L inhibitors. These drugs are often used to treat osteoporosis; however, they are also used in cancer treatment to help prevent or delay skeletal-related events among patients with cancer that has spread to the bones. Bone metastases can lead to serious problems such as fracture and spinal cord compression. Preventing or delaying skeletal-related events can preserve quality of life and reduce healthcare costs.
Since 2003, ONJ has been on the rise among cancer patients receiving antiresorptive agents, particularly bisphosphonates and RANK-L inhibitors; however, scientists have speculated that other antiresorptive agents, such as cathespsin K inhibitors, could also prove to be associated with ONJ. In fact, the term "bisphosphonate-associated ONJ" had been replaced with the term "antiresorptive agent-induced ONJ" in order to encompass cases of ONJ associated with all antiresorptive agents.[1]
The risk of ONJ in patients taking antiresorptive agents may depend on the dose of medication, the duration of treatment, and the medical condition for which it is prescribed. Cancer patients taking higher doses of bisphosphonates, particularly by IV, are at higher risk of developing ONJ. However, itis important to note that the use of antiresorptive agents alone does not necessarily cause ONJ. In fact, in patients taking antiresorptive agents, ONJ most often develops after an invasive dental procedure such as an extraction.
What's more—the benefits of treatment with antiresorptive agents may outweigh the risks. The prevalence of antiresorptive agent-induced ONJ is about 0.10 percent.[2] The risks associated with bone complications in metastatic cancer can be life threatening.
Diagnosis and Treatment of ONJ
ONJ is diagnosed by the presence of exposed bone that lasts for more than 8 weeks. Patients with ONJ typically complain of pain. There is no standard treatment for ONJ; however, there are a variety of interventions that have shown promise. Treatment may involve any of the following:
Discontinuation of antiresorptive therapy
Oral antibiotic rinses
Oral analgesics
Antibiotic drugs
Hyperbaric oxygen therapy
Avoidance of further dental trauma
In some cases, surgery may be necessary to debride dead bone
Most cases of ONJ can be treated conservatively and do not require surgery.
Prevention of ONJ
According to pediatric dentist missouri city tx, the best way to reduce the risk of ONJ is through good oral hygiene and regular dental care. It is very important that patients inform their dentists if they are taking antiresorptive agents.
In patients taking antiresorptive agents, dentists should choose conservative dental care whenever possible. (For example, choose root canal over dental extraction if possible.) Patients with periodontal disease should consider trying non-surgical therapy before surgical treatment—or better yet, delay treatment when possible, until discontinuing antiresorptive agents.
Patients who need invasive dental work should consider doing it before starting treatment with antiresorptive agents, as most cases of antiresorptive agent-induced ONJ happen after a dental extraction.
References:
[1] Bilezikian JP, Grbic GT. Bisphosphonates and osteonecrosis of the jaw: Proceedings of an international conference. Annals of the New York Academy of Sciences. 2011; 1218: 1-2.
[2] Hellstein JW, Adler RA, Edwards B, et al. Managing the care of patients receiving antiresorptive therapy for prevention and treatment of osteoporosis: Executive summary of recommendations from the American Dental Association Council on Scientific Affairs. Journal of the American Dental Association. 2011; 142(11): 1243-1251.