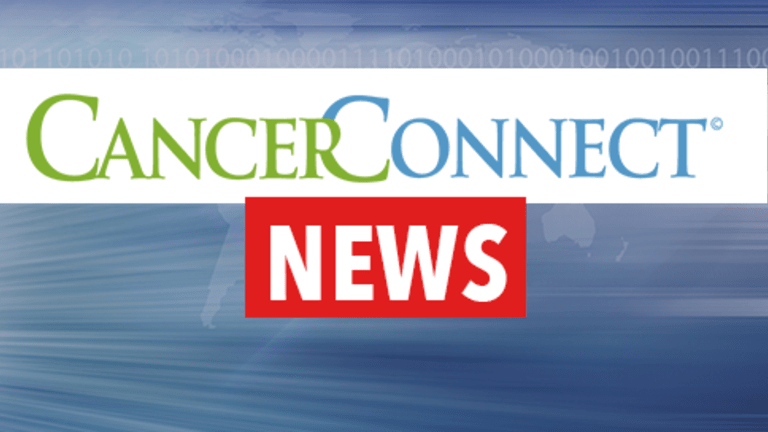 Topotecan/Cytarabine Regimen May Be Effective Alternative for MDS
Topotecan/Cytarabine Regimen May Be Effective Alternative for MDS
According to a recent article published in the journal Cancer, the chemotherapy combination consisting of topotecan (Hycamtin®) and cytarabine (Ara-C®) appears to be effective in the treatment of myelodysplastic syndromes. This combination may also offer a safe alternative to standard anthracycline-containing regimens, particularly for the elderly with this disease.
Myelodysplastic syndromes (MDS) are a group of blood (hematologic) disorders that are diagnosed in 10,000–20,000 individuals annually in the U.S. MDS occurs when immature blood cells do not mature properly. Consequently, these blood cells are never able to perform their intended function; they crowd out normal blood cells in the bone marrow, often inhibiting other cells from performing their intended functions.
The different classifications of MDS range from low-risk to high-risk. Low-risk patients often have less aggressive disease and may be managed with blood transfusions (referred to as transfusion-dependent) or agents that stimulate red blood cell growth, such as Aranesp®. High-risk patients may need more aggressive management for treatment of their disease.
Unfortunately, patients with MDS are often elderly or have other existing medical conditions that make it difficult for them to tolerate intensive chemotherapy regimens with standard anthracycline-based chemotherapy drugs. Researchers continue to evaluate different treatment options that maintain effectiveness and are easier for these patients to tolerate.
Researchers from the MD Anderson Cancer Center recently evaluated data to compare topotecan plus cytarabine with other chemotherapy combinations in the treatment of progressive or high-risk MDS. The study included 510 patients who were treated with one of the following chemotherapy combinations: topotecan/cytarabine; idarubicin/cytarabine; topotecan/cytarabine/cyclophosphamide; or fludarabine/cytarabine.
There were no significant differences among the four treatment groups in terms of anticancer responses and survival rates.
Treatment with topotecan/cytarabine resulted in fewer deaths from initial therapy than other regimens.
The researchers concluded that the chemotherapy combination consisting of topotecan plus cytarabine resulted in at least as favorable outcomes as anthracycline-containing regimens. In addition, the topotecan-plus-cytarabine combination was associated with fewer deaths during initial courses of therapy.
The researchers stated that treatment with topotecan plus cytarabine may be considered an alternative to the standard regimen of idarubicin/cytarabine for progressive or high-risk MDS. Patients with MDS may wish to speak with their physician regarding their individual risks and benefits of various treatment regimens for their disease.
Reference: Kantarjian H, Beran M, Cortes J, et al. Long-term follow-up results of the combination of topotecan and cytarabine and other intensive chemotherapy regimens in myelodysplastic syndrome. Cancer. 2006;106: 1099–1109.
Copyright © 2018 CancerConnect. All Rights Reserved.