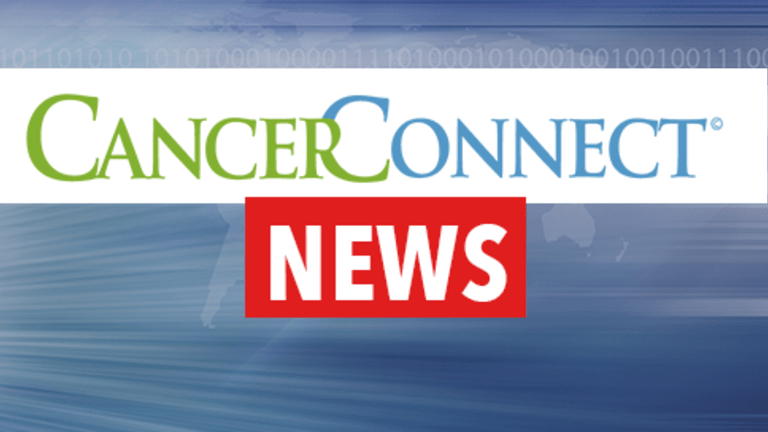 Tools for Tolerating Cancer Treatment Look Good…Feel Better®
Caring for Sensitive Skin During Cancer Treatment
Developing sensitive skin during cancer treatment is quite common because the treatments disrupt your

skin's normal process of rejuvenation. You may be literally uncomfortable in your own skin during this time,

as you experience dryness, increased sensitivity, and perhaps changes to your skin's texture.
Skin Care Routine
To offset these temporary changes, you may need to make a few adjustments to your skin care routine. I recommend adopting a simple, gentle routine:
Cleanse with a creamy cleanser or warm water and mild soap; pat skin dry.

Apply a moisturizer with a sun protection factor (SPF) of 15 or higher to your face, using light massaging movements (and don't forget to moisturize your neck). Allow the moisturizer to absorb into your skin and apply more if needed.

To revitalize the delicate skin around the eye area, you might find it helpful to use an eye cream at this stage.

If so, apply a pinhead amount to each ring finger and pat very gently onto the bony area beneath your eye. Be gentle, as the skin around the eye area is very fine and sensitive.

Reapply moisturizer throughout the day as needed (you may need to reapply several times).

Because skin may be sensitive during treatment, ask your doctor before using any cream, lotion, makeup, soap, sunscreen, or other product—especially on or near treatment areas if you are receiving radiation. Also, women undergoing chemotherapy should avoid using hormone creams, such as those containing hydrocortisone.
Health and Hygiene
During cancer treatment you are likely to be more vulnerable to infection due to suppression of your immune system. Because of this, hygiene is a top priority. When it comes to your skin care/beauty routine, here are the golden rules:
Always wash your hands before using skin care or cosmetic products.
Always close lids and caps tightly after use.
Clean brushes and sponges regularly with warm soapy water, rinse thoroughly, and allow to dry naturally.
Do not use your hands to dispense product. Use clean cotton balls, swabs, or disposable sponge-tip applicators.
Never share products or applicators with other people.
Be sure to use a clean washcloth and towel.
When shopping for skin care and cosmetic products, test them on the back of your hand rather than on your face, and always use cotton swabs or other disposable applicators when testing products. 
Sandra "Sandi" Graham is a licensed esthetician and 24-year Merle Norman salon studio owner from St. George, Utah. Sandi has worked professionally on national broadcast and print media projects and enjoys everything about the beauty industry. She has been volunteering with the Look Good…Feel Better program for more than nine years. Sandi was recently appointed an area trainer, and she is now helping train other volunteers to expand the reach and the capacity of Look Good…Feel Better.
Look Good…Feel Better is a collaboration between the Personal Care Products Council Foundation, a charitable organization supported by the cosmetic and personal care products industry; the American Cancer Society, Inc., the nation's largest voluntary health organization; and the National Cosmetology Association, an organization of more than 25,000 hairstylists, wig experts, estheticians, makeup artists, and nail technicians. For the past 20 years, Look Good…Feel Better programs have helped 650,000 women with cancer look good, improve their self-esteem, and manage their cancer treatment and recovery with greater confidence through workshops, practical tips, and guidance. Nationwide, Look Good…Feel Better hosts 8,700 workshops in 2,500 host sites each year with the help and the support of 16,000 volunteers. Visit www.lookgoodfeelbetter.org or call (800) 395-LOOK [5665] to learn more about the program, to find a program in your area, or for information about how to volunteer.
Copyright © 2018 CancerConnect. All Rights Reserved.