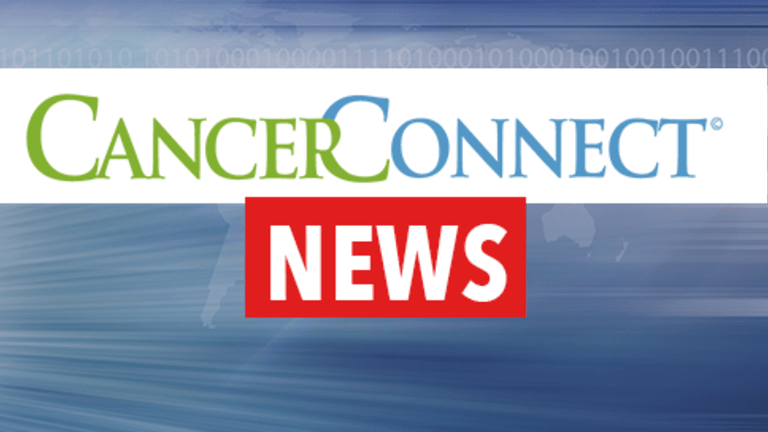 To Bear Witness
To Bear Witness
Programs developed to counter the impact of human trafficking focus on prevention, education, and counseling among Uganda's at-risk population of children and young adults.
The United Nations defines human trafficking as: "The recruitment, transportation, transfer, harbouring or receipt of persons, by means of the threat or use of force or other forms of coercion, of abduction, of fraud, of deception, of the abuse of power or of a position of vulnerability or of the giving or receiving of payments or benefits to achieve the consent of a person having control over another person, for the purpose of exploitation." www.unescap.org/esid/Gad/Issues/Trafficking/index.asp
The U.S. Association for International Migration estimates that 800,000 people are trafficked across our borders each year. www.usaim.org/CounterTrafficking.asp
The United Nations Population Fund projects that between 700,000 and 2 million women are traded across international borders each year. www.unfpa.org/swp/2006/english/chapter_3
The International Office of Migration noted in "Trafficking in Human Beings and the 2006 World Cup in Germany" that it could account for "only 1,000" women trafficked for sexual slavery into Germany that year.
According to www.humantrafficking.org, an international Web site supported by the U.S. Department of State from 2001 to 2008, "The new number of victims trafficked into the United States: 14,500 to 17,500 each year."
I began to see the way the horrors of human trafficking can be insidiously woven into a culture while working with various clinics and outreach facilities in Uganda. Teachers, hospital administrators, government workers, and newspapers insist that nearly all Ugandan children are enrolled in schools, no matter how inadequate. Yet the numbers I'd been hearing just didn't add up. I continued to see children out and about, working and playing, as I made my rounds during school hours.
Brian Kironde, national programme associate for the United Nations Population Fund, Uganda, suggested I meet with Jacqueline Nassaka and Regina Kacwamu at the Uganda Youth Development Link (UYDEL), which seeks to "empower disadvantaged, vulnerable and marginalized street and slum youth with social cognitive life skills that will enable them become useful citizens of Uganda" (www.uydel.org). Founded in 1993, the organization has three evolving goals: HIV prevention, care, and support; the Child Protection Project; and alcohol and drug abuse prevention.
I ask the women to explain the seeming inconsistencies between the reported numbers related to children's welfare and education and what I've been seeing on the streets. Regina, a beautiful, well-dressed woman with a graduate degree in social work and economics, responds with one of those looks you get here: raised eyebrows, a nod, and a melodic unn. "Look," she says, "the census, all the numbers, [report information about] 14- to 49-year-olds. Birth certificates are not easy to get in Uganda, even in the hospitals." Not even Regina's young child has a birth certificate. The fact is, nobody knows the real numbers. The number of children enrolled in school is only one unknown. Infant mortality rates, maternal mortality rates, missing-children statistics—all are educated guesses at best.
Where Are the Children?
The slums around Kampala are awful, and they get worse in the rainy season. The streets, which double as sewer systems, flood. Children cannot even get out of the house safely. The rural-to-urban migration has led to increased crowding, and families can be quite large. Children are expensive. Children get sold—by their parents, their grandparents, and professional kidnappers. They are sold to be housemaids and for ritual sacrifice and for sex. Very young boys are conscripted into the rebel army of the Congolese border for the Lords Resistance Army. Kids are encouraged to take drugs and drink alcohol to make them compliant.
When the police do step in, the children are held as criminals. "The laws are very good but are all on the shelves," one young minister tells me. An anti-trafficking law has just been passed, but it is not well enforced. The newspapers and the media are becoming more vocal, demanding punishment, but the police response is sporadic. Loudspeakers advertise for karaoke dancers, and hungry young girls respond, bringing their friends. Male managers take over.
Light in the Darkness
There is some progress being made. UYDEL has stepped in with a crisis prevention center, peer group education, counseling, and parent education groups. It is starting to help. Parents are told to be aware of their children's vulnerability at all times and to also be aware that it may well be someone they know who puts their child in danger. Adolescent counselors visit schools, alert to warning signs that children are being exploited, and teach students to watch each other for at-risk behavior. Trust is being built, and the multiple agencies that deal with these issues are in good communication with one another.
At the vocational school that UYDEL runs, about 80 students live in separate boys' and girls' dorms, and approximately 70 more attend as day students. Ages 10 to 24, they study hairdressing, tailoring, mechanical repairs, and various other work-training programs in three- to six-month courses. They are responsible for keeping the dorms clean and are served a meager lunch (watery porridge) and some sort of dinner; there is not enough money for breakfast. Many students are HIV-positive (although there is no medication or evaluation available on site), many have drug and addiction problems, and all have been rescued. All receive counseling. And yet, in the face of their challenges, they maintain joy. When I visit the school on the afternoon of a holiday weekend, a group of kids are singing and dancing and playing drums, generally celebrating the fact that there would be no school for the next few days.
Bearing Witness
During my visit to UYDEL, I sit in on a class being taught by Eve, a young student from George Washington University, who has delayed her senior year to work here. Fourteen girls, ages 14 to 20, listen as Eve describes how to tell a history, draw a picture, or create a timeline, describing each period with both good and bad memories. She has brought pencils and paper. Eve shares her story as an example. Next the girls set about telling their own, spending about half an hour giggling and writing, occasionally asking a question. Aisha is the first one to stand. My understanding is tempered by translation, but soon I don't need an interpreter. The words keep repeating themselves: omufu (dead), Maama (Mama), okugenda (to leave), omunakuwavu (sad). Some have a harder time, stopping to cry, to compose themselves. Everyone is patient. At the end of each story, the girls clap. They are thankful and consider themselves lucky.
I am asked to say something. What can I possibly say? That they are strong young women? That they are wise beyond their years? That they deserved the childhood that they were not allowed to have?
What Next?
Since 1994 the International Office of Migration has launched 500 projects in 85 countries to try to evaluate and address the problem of human trafficking. The program has evaluated 15,000 people. Grassroots organizations like UYDEL are working around the world and are making progress. Internationally, people and countries are taking notice. Lynn Nottage has been awarded the 2009 Pulitzer Prize for Drama for Ruined, a play about the plight of women in the Democratic Republic of Congo. President Barack Obama has appointed an ambassador-at-large for international women's issues.
The day I spent at UYDEL was perhaps the most emotionally difficult one I have ever spent as a woman, as a mother, as a physician. I could do nothing but bear witness. That is not enough.
"Truth is the attempt to tell it," said African-American writer Walter Mosley. "If you do all you can, that can't be taken away."1
University of Michigan, Martin Luther King Jr. Address, 2005.
Tragic Truths About the Realities of Human Trafficking
Human trafficking is the fastest-growing criminal enterprise in the world.
Human trafficking is the second-largest criminal enterprise in the world.
An estimated 27 million people are trapped in slavery at this moment.
An estimated 13 million children are trapped in slavery at this moment.
Human trafficking is often run by organized crime.
As many as 30 percent of human-trafficking victims will have an encounter with a healthcare professional during the time they are being held in slavery, and virtually none of these individuals will be recognized as a victim by the healthcare provider.
A relatively large percentage of young women and children who are trafficked for sexual exploitation will become HIV-positive.
Approximately 20,000 individuals are trafficked into the United States from other countries every year.
More than 100,000 of our own young women and children are subject to commercial sexual exploitation in the United States every year.
An estimated 200,000 young women and children from Nepal are being held prisoners in brothels in India at this moment.
According to INTERPOL (the world's largest international police organization), more than 30,000 young women are missing in Romania.
Conservative estimates are that more than 500,000 young women have been trafficked out of the old USSR countries.
The average age of a young woman first being trafficked is 12 to 14 years.
Seventy-five percent of human trafficking is for sexual exploitation.
Seventy-five percent of all human-trafficking victims are female.
More than 50 percent of all human-trafficking victims are children.
The average cost of medicine for an HIV-positive individual in Nepal is $3 per day, yet most of these individuals will not be able to afford to buy their medicine.
Most victims of human trafficking suffer from malnutrition and are therefore subject to severe dental decay and pain.
Source:
Copyright © 2018 CancerConnect. All Rights Reserved.