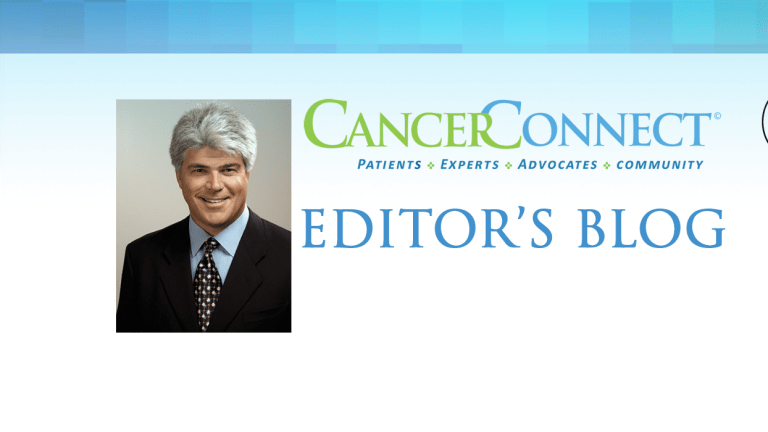 Therapy Related or "Secondary Malignancies" and New Cancers
All cancer patients should understand the risk of developing a new therapy related or "secondary" cancer.
by Dr. C.H. Weaver M.D. Medical Editor updated 11/2022
Secondary malignancies are cancers caused by treatment with radiation or chemotherapy. They are unrelated to the first cancer that was treated, and may occur months or even 20 -30 years after initial treatment.
It has long been known that some treatments can increase the risk of developing a second cancer. Specific chemotherapy drugs, radiation therapy for some lymphomas and childhood leukemia, stem cell transplant and treatment with both radiation therapy and chemotherapy together have all been associated with the development of a "secondary cancer".1-5
Risk of Blood Cancers Rises After Solid Tumor Chemotherapy
According to a 2019 study published in JAMA Oncology the risk of therapy-related myelodysplastic syndrome or leukemia (tMDS/AML) increases after chemotherapy that is widely used in the management for 22 of 23 solid cancers.1
Doctors increasingly realize that with increased life expectancies and the use of chemotherapy at an early age, the risk of developing secondary malignancies increases because patients survive for such a long time. The JAMA study authors point out that "if there's a genetic insult and you allow 30 or 40 years to pass, it's likely that some second-hit mutation will result in a new malignancy." Risk stratification that could aid oncologists who are considering treating cancers in younger individuals with chemotherapy is becoming increasingly important.
Fortunately a rapid shift to precision cancer medicines is occurring and it is believed that these more targeted agents as opposed to cytotoxic chemotherapeutics will be less likely to cause secondary cancers like tMDS/AML.
What are secondary malignancies
A secondary malignancy is a new cancer that occurs in an individual as a result of previous treatment with radiation or chemotherapy. Secondary cancers may occur months or years after treatment and are a consequence or side effect of the initial cancer treatment. For example, a patient with breast cancer or Hodgkin's disease may develop acute leukemia years after completion of treatment for their first cancer. Many of the secondary cancers are skin cancers, such as basal cell or squamous cell carcinoma, which can be treated easily. Others, however, are more serious and can be fatal, such as acute leukemia.
What causes secondary cancers
In addition to treating cancer, chemotherapy drugs and radiation therapy are also carcinogenic, which means they can cause cancer. Chemotherapy destroys cancer cells by disrupting cell division. However, normal cells are also affected, especially if the dose is too high or if certain drugs are used. For example, etoposide is associated with an increased risk of acute leukemia compared to other chemotherapy drugs. Furthermore, secondary cancers are more frequent in patients who receive radiation therapy and chemotherapy compared to either treatment alone.
Secondary cancers after Hodgkin's disease
The cure rate for Hodgkin's disease is high but there is a risk of developing secondary malignancies. Hodgkin's disease was one of the first cancers to be cured by chemotherapy and radiation therapy. Information collected about long-term survivors provides insight into the causes of second cancers. Patients with Hodgkin's disease are usually treated with combination chemotherapy with or without radiation therapy. Combination chemotherapy usually includes:
Alkylating agents (nitrogen mustard, cyclophosphamide, procarbazine)
Vinca alkaloids (vincristine, vinblastine)
Anthracyclines (doxorubicin)
Bleomycin
Corticosteroids (prednisone, dexamethasone)
These agents are all capable of causing secondary cancers, but not to the same degree.
Researchers have found that, compared to the normal population, patients with Hodgkin's disease are more likely to die from second cancers.6 Evaluation of long-term complications in over 1,000 patients with Hodgkin's disease revealed that these patients had a 7-fold increase in death from causes other than Hodgkin's disease compared to the normal population. The specific risk of dying from a second cancer was increased 6 times compared to the normal population. In patients treated when they were younger than 21 years of age, the risk was even greater with a 14-fold increase in death from a second cancer. The risk of second cancers was the greatest in those patients who required the most treatment.
The most common second cancers that developed after treatment for Hodgkin's disease, in order of incidence, were:
Breast
Thyroid
Bone
Colorectal
Lung
Stomach
The risk of developing any second cancer was 10% at 20 years and 26% at 30 years. The younger the patient at the time of initial treatment and the use of radiation therapy were the most important factors for developing these cancers after Hodgkin's disease treatment.7
Researchers have also determined that patients with Hodgkin's disease have a greater risk of developing acute leukemia and non-Hodgkin's lymphoma (NHL) after treatment. They found that NHL occurred in approximately 1% of over 5,000 patients treated for Hodgkin's disease.8,9
In one study, extended follow-up of patients with Hodgkin's disease has revealed an increased risk of breast cancer.10 These researchers showed that the high risk of breast cancer after Hodgkin's disease is related to treatment at a young age with mantle radiotherapy and chemotherapy. Breast cancers in this context differ from sporadic disease because they develop in younger women, are associated with a higher rate of disease in both breasts, and are generally located near the midline of the body.
The risk of breast cancer is lower in patients who receive newer, combined modality treatments for Hodgkin's disease, and the focus of current research is on which cancer causing drugs can be eliminated from the treatment of Hodgkin's disease without reducing cure rates.
PARP Inhibitors and tAML/MDS Risk
Poly ADP-ribose polymerase (PARP) inhibitors are increasingly used in the management of ovary, breast and prostate cancer. Concern over PARP inhibitors increasing the risk for tMDS/AML led researchers to conduct a review and safety meta-analysis of 28 randomized controlled clinical trials including 7,307 patients treated with a PARP inhibitor or placebo. Trials evaluating Lynparza, Zejula, and Rubraca were included in the analyses. The analysis found 99 women who developed myelodysplastic syndrome and 79 with AML associated with PARP inhibitor use. MDS or AML occurred a median of 18 months from initiation of treatment.
This represents an incidence of 3.1% and an almost doubling of risk compared to placebo. On an individual bases the incidence of MDS/AML is 8% in the SOLO 2 and 1.5% in the SOLO 1 clinical trials. Individuals considering treatment with a PARP inhibitor should discuss this potential risk which their physicians and balance it against the benefit of treatment.15
Secondary cancers after breast cancer
The majority of women with localized early stage breast cancer are cured following treatment with surgery, radiation and the following chemotherapy medications:
Anthracyclines (doxorubicin, epirubicin, mitoxantrone)
Alkylating agents (cyclophosphamide)
Antimetabolites (5-FU, methotrexate)
Taxanes (Taxol®, Taxotere®)
For patients who receive a doxorubicin-based regimen however, the rate of second cancers at 10 years was 3.8% and at 15 years was 7%. The rate of second cancers was 3.4% in patients receiving radiation therapy and 4.7% in patients who did not receive radiation therapy, suggesting that radiation may not increase second cancers in this setting.11
Secondary cancers after non-Hodgkin's lymphoma (NHL)
The most common treatment regimen for patients with NHL is the combination of cyclophosphamide, doxorubicin, vincristine and prednisone (CHOP). This regimen has been responsible for the cure of a significant number of patients with NHL over the past 3 decades. Researchers have reported that 2.75% of patients developed secondary cancers following treatment with CHOP.12 Compared to a similar population of patients without NHL, this did not represent a significant increase.
Secondary cancers after acute lymphoblastic leukemia (ALL)
More than 80% of children with ALL are cured with current treatments and are at risk of developing secondary cancers. Treatment with radiation therapy appears to increase the risk of developing a second cancer. In an evaluation of 800 children who had survived at least 10 years after treatment for ALL, researchers concluded that there was no increased risk of second cancer in non-irradiated patients but that those treated with radiation appeared to have a 20-fold increase compared to the general population. The researchers observed 44 secondary cancers of which 41 were related to radiation therapy. Most of these cancers were classified as benign or of low malignant potential.12
Secondary cancers after testicular cancer
Patients with testicular cancers are usually treated with the combination of cisplatin, etoposide and bleomycin (PEB) chemotherapy. Long-term complications from PEB chemotherapy include secondary cancers. Both etoposide and cisplatin increase the risk for developing leukemia in patients with testicular cancer. Furthermore, this risk appears to be related to the total dose of etoposide given. Patients with testicular cancer who are treated with a combination of radiation therapy plus chemotherapy are at the greatest risk of secondary cancers.14
What are the symptoms of secondary cancer?
The most frequent site for a second cancer is the skin and is usually of the basal cell or squamous cell variety. These cancers are both slow-growing and they rarely spread. They are usually easy to detect and can be cured with surgery. If you develop any irregularities in your skin, notify your doctor immediately. Secondary cancers that occur in other organs will have symptoms specific to that part of your body. Report any unusual symptoms to your doctor.
How can secondary cancers be prevented?
Define the risk of recurrence and tailor the intensity of cancer therapy: Over the past decade there has been great progress in defining risk groups for various cancers. The importance of defining risk groups is that less treatment can be given to those who have a low risk of recurrence of cancer with standard treatments and more treatment can be given to those at high risk. Lowering the dose of treatment for low risk groups is probably the most important way to prevent secondary cancers since these cancers occur more often in intensively treated patients.
Avoid radiation therapy: Another way to decrease the incidence of second cancers is to avoid radiation therapy. This has been successful in childhood ALL where intrathecal (into the spinal fluid) chemotherapy has been substituted for radiation therapy. Radiation therapy is also being used less in the treatment of Hodgkin's disease and non-Hodgkin's lymphoma where certain groups of patients have been found to survive just as well with chemotherapy alone as with chemotherapy plus radiation therapy.
Avoid drugs with high carcinogenic potential: This is difficult to do since all chemotherapy drugs are carcinogenic. However, etoposide is associated with a relatively high incidence of myelodysplasia and acute myeloid leukemia and in some instances other drugs could be used instead.
How are second cancers treated?
The most important aspect of treatment of secondary cancer is early diagnosis. It is important to understand that you are not only at risk of a recurrence of your primary cancer but at risk of a secondary cancer. Be sure you are receiving good preventive care and participate in all the cancer screening programs available.
For example, women with Hodgkin's disease should begin mammography screening at an earlier age than the general population and this should be done annually for life. Also, men and women who are cancer survivors should undergo screening for bowel cancer at an earlier age than the general population and also continue it for life.
Usually, cancers of a certain type are treated the same regardless of whether they are primary or secondary. However, in the case of acute leukemia the response rates are lower than for patients who develop the same abnormality without a prior history of cancer. Thus, these patients are immediate candidates for treatments such as stem cell transplants.
References
Morton LM, Dores GM, Schonfeld SJ, et al. Association of chemotherapy for solid tumors with development of therapy-related myelodysplastic syndrome or acute myeloid leukemia in the modern era. [published online December 20, 2018]. JAMA Oncol. doi: 10.1001/jamaoncol.2018.5625
Morton LM, Dores GM, Tucker MA, et al. Evolving risk of therapy-related acute myeloid leukemia following cancer chemotherapy among adults in the United States, 1975-2008. Blood. 2013;121(15):2996-3004.
Patel SA. Myelodysplastic syndrome and acute myeloid leukemia risk associated with solid tumor chemotherapy. [published online December 20, 2018]. JAMA Oncol. doi: 10.1001/jamaoncol.2018.5625
McNerney ME, Godley LA, Le Beau MM. Therapy-related myeloid neoplasms: when genetics and environment collide. Nat Rev Cancer. 2017;17(9):513-527.
Siegel RL, Miller KD, Jemal A. Cancer statistics, 2018. CA Cancer J Clin. 2018;68(1):7-30.
Aleman BM, van den Belt-Dusebout AW, Klokman WJ, et al. Long-term cause-specific mortality of patients treated for Hodgkin's disease. J Clin Oncol. 2003;21:3431-9.
Bhatia S, Yasui Y, Robison LL,High risk of subsequent neoplasms continues with extended follow-up of childhood Hodgkin's disease: report from the Late Effects Study Group. J Clin Oncol. 2003;21:4386-94.
Josting A, Wiedenmann S, Franklin J, Secondary myeloid leukemia and myelodysplastic syndromes in patients treated for Hodgkin's disease: a report from the German Hodgkin's Lymphoma Study Group. J Clin Oncol. 2003;21:3440-6.
Rueffer U, Josting A, Franklin J, Non-Hodgkin's lymphoma after primary Hodgkin's disease in the German Hodgkin's Lymphoma Study Group: incidence, treatment, and prognosis. J Clin Oncol. 2001;19:2026-32.
Deniz K, O'Mahony S, Ross G, et al. Breast cancer in women after treatment for Hodgkin's disease. Lancet Oncol. 2003;4:207-14.
Woodward WA, Strom EA, McNeese MD, Cardiovascular death and second non-breast cancer malignancy after postmastectomy radiation and doxorubicin-based chemotherapy. Int J Radiat Oncol Biol Phys. 2003;57:327-35.
Andre MP, Mounier N, Leleu X, Second cancers and late toxicities after treatment of aggressive non-Hodgkin lymphoma with the ACVBP regimen. A GELA cohort study on 2837 patients. Blood. 2003; prepublished online October 23, 2003; DOI 10.1182/blood-2003-04-1124.
Pui CH, Cheng C, Leung W, et al. Extended follow-up of long-term survivors of childhood acute lymphoblastic leukemia. N Engl J Med. 2003;349:640-9.
Chaudhary UB, Haldas JR.Long-term complications of chemotherapy for germ cell tumours. Drugs. 2003;63:1565-77.
https://pubmed.ncbi.nlm.nih.gov/33347814/