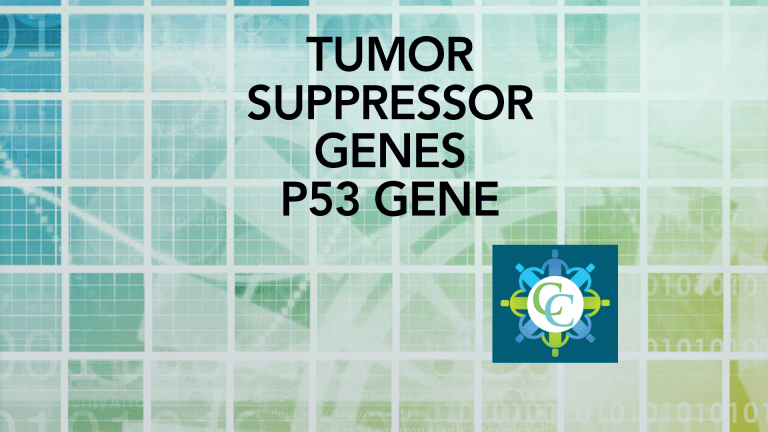 Targeting p53 Tumor Suppressor Genes in Cancer
Precision cancer medicines that target p53 protein mutations are currently being evaluated in clinical trials
by Dr. C. H. Weaver M.D. 11/2020
In October 2020 the U.S. Food and Drug Administration (FDA) granted Fast Track designation to PC14586, for the treatment of cancer patients with locally advanced or metastatic cancers that have a p53 Y220C mutation. There are currently no FDA-approved medicines that target the p53 Y220C mutation.
Cancer is a disease caused by changes in genes, particularly due to DNA damage. Failure to repair DNA damage can lead to cancer-prone mutations. It is therefore critical to repair DNA damage. This is the role of p53. p53 proteins plays a pivotal role in cellular function by preserving the integrity of DNA and preventing cancer cells from entering or progressing through the cell cycle. When the gene that produces the p53 protein is mutated it gives cancer cells a growth advantage
The TP53 gene, which codes for p53, is the prototypical tumor suppressor gene and is the most frequently mutated gene in human cancers. When p53 is mutated and not functioning normally it produces dysfunctional misfolded p53 proteins which are unable to function normally. Mutant p53 proteins are common and are found in approximately half of all human cancers and often portend a poor prognosis. The p53 Y220C mutation is associated with many cancers including but not limited to breast, non-small cell lung cancer, colorectal, pancreatic and ovarian cancers.
About PC14586
PC14586 is a first-in-class small molecule designed to structurally correct the p53 Y220C mutant protein by binding to part of the p53 Y220C mutation, which restores the normal p53 protein structure and tumor suppressing function. A Phase 1/2 open-label, mult-icenter clinical trial to assess the safety, tolerability, pharmacokinetics, and anti-tumor activity of PC14586 in adult patients with a p53 Y220C mutation in locally advanced or metastatic solid tumors is ongoing.
Fast Track designation is intended to facilitate the development and expedite the review of products to treat serious conditions while fulfilling an unmet medical need, enabling products to reach patients more rapidly. A product that receives Fast Track designation may be eligible for more frequent interactions with the FDA on matters pertaining to the drug's clinical development plan as well as eligibility for priority review.
References:
Lane DP. p53, guardian of the genome. Nature. 1992;358(6381):15-16.
Vousden KH, Prives C. Blinded by the light: the growing complexity of p53. Cell. 2009;137(3):413-431.
Freed-Pastor WA, Prives C. Mutant p53: one name, many proteins. Genes Dev. 2012;26(12):1268-1286.
Hainaut P, Wiman KG. 30 years and a long way into p53 research. Lancet Oncol. 2009;10(9):913-919.
Leroy B, Anderson M, Soussi T. TP53 mutations in human cancer: database reassessment and prospects for the next decade. Hum Mutat. 2014;35(6):672-688.
Falconi G, Fabiani E, Piciocchi A, et al. Somatic mutations as markers of outcome after azacitidine and allogeneic stem cell transplantation in higher-risk myelodysplastic syndromes. Leukemia. 2019;33(3):785-790.