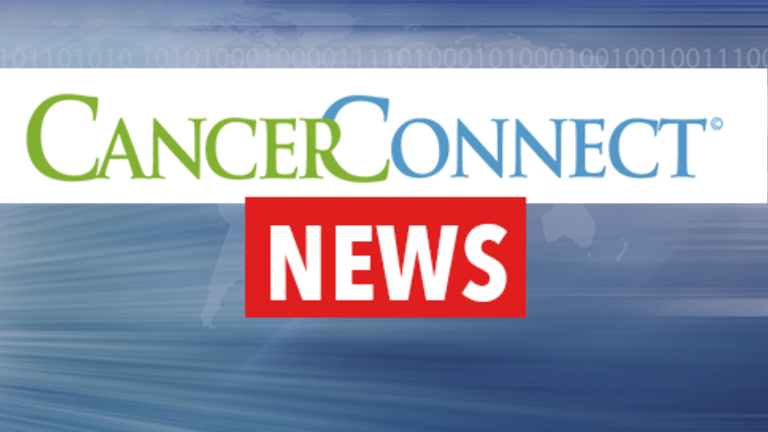 Study Assesses Risk of Gastrointestinal Perforation in Treated with Avastin®
Study Assesses Risk of Gastrointestinal Perforation in Patients Treated with Avastin®
Gastrointestinal perforation is a potentially serious side effect of the targeted therapy Avastin® (bevacizumab). To explore how frequently this side effect occurs, a study published in Lancet Oncologyevaluated information from 17 clinical trials. The results indicate that Avastin users are roughly twice as likely as nonusers to experience gastrointestinal perforation, but that the risk appears to vary by Avastin dose and tumor type.
Avastin is a targeted therapy that blocks a protein known as VEGF. VEGF plays a key role in the development of new blood vessels. By blocking VEGF, Avastin deprives the cancer of nutrients and oxygen and inhibits its growth. Avastin's effects on blood vessels may also improve the delivery of chemotherapy to the tumor. Avastin is currently approved for selected patients with advanced colorectal cancer, breast cancer, or non-small cell lung cancer, and is also being evaluated in the treatment of other tumor types.
Gastrointestinal perforation refers to a hole that develops through the wall of the stomach, small intestine, large bowel, or gallbladder. The condition is potentially life-threatening. A link between Avastin and gastrointestinal perforation has been reported, and the prescribing information for Avastin recommends that Avastin be discontinued in patients who experience the condition.
To explore how frequently gastrointestinal perforation occurs among patients treated with Avastin, researchers combined information from 17 clinical trials. These clinical trials enrolled a total of more than 12,000 patients.
Gastrointestinal perforation occurred in slightly less than 1% of patients treated with Avastin. Among Avastin-treated patients who developed the condition, 21.7% (roughly one in five) died.
Compared with patients who did not receive Avastin, patients who were treated with Avastin were roughly twice as likely to develop gastrointestinal perforation. Risk appeared to be greater at higher doses of Avastin and for patients with colorectal cancer or renal (kidney) cancer.
These results confirm that Avastin increases the risk of gastrointestinal perforation. Most patients treated with Avastin will not develop this condition, but when it occurs it can be life-threatening.
Reference: Hapani S, Chu D, Wu S. Risk of gastrointestinal perforation in patients with cancer treated with bevacizumab: a meta-analysis. Lancet Oncology [early online publication]. May 25, 2009.
Copyright © 2018 CancerConnect. All Rights Reserved.