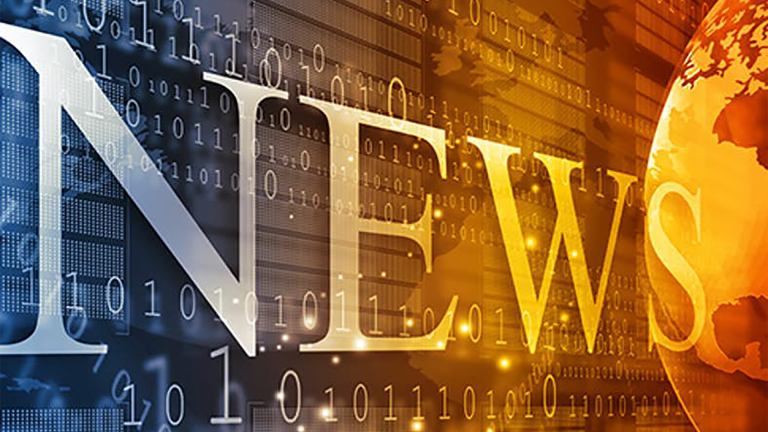 Studies Evaluate Impact of COVID-19 on Cancer Care
Cancer diagnoses drop as many skip screening due to COVID-19. COVID may lead to 10,000 excess cancer deaths
by Dr. C.H. Weaver M. D. Aug 10th, 2020
As COVID-19 continues to impact nearly all aspects of health care, researchers warn that the United States has seen a troubling drop in cancer diagnoses since the pandemic began. The decrease in cancer diagnosis is not being attributed to a downturn in cancer incidence, but because individuals are reluctant to undergo standard cancer screening procedures like colonoscopy and mammography which detect cancers when they are early and curable. Doctors from Dana Farber Cancer Institute determined that during the COVID-19 pandemic there was a 46% decrease in the diagnoses of the six most common cancer types - breast, colorectal, lung, pancreatic, gastric and esophageal cancers.
During the early stages of the pandemic, the U.S. Centers for Disease Control and Prevention and many medical professional organizations recommended that cancer screening -- and other health prevention services -- should be postponed unless the risks outweighed the benefits and "elective procedures" were cancelled so hospitals could prepare for the onslaught of COVID infected patients which didn't materialized in most cities.
Recommended Screening for Cancer
As hospitals prepared to meet the challenges from the COVID-19 pandemic cancer patients and individuals attempting to maintain recommended screening and early detection programs were often unable to access appropriate care. Screening colonoscopies and breast mammograms have been underperformed. According to the National Cancer Institute the COVID-19 pandemic will result in nearly 10,000 additional deaths due to breast cancer and colorectal cancer over the next decade.
The report, released at the American Association for Cancer Research Virtual Annual Meeting "assumed only a moderate disruption in screening and care that completely resolves after 6 months, if the pandemic disrupts routine care to a greater degree or for a longer period, the effect on cancer mortality could be even worse." The model was developed by CISNET, a consortium of NCI-sponsored investigators who use simulation modeling to assess the effects of cancer prevention, screening and treatment interventions on incidence and mortality — highlights the potential impact of delayed diagnosis, deferred care, and use of reduced or nonstandard cancer care during the pandemic.
MSK Researchers - Common Cancer Treatments Don't Worsen COVID-19 Infection
Research reports from China and Italy initially raised concerns that patients with cancer on active therapy have a higher risk of COVID-19 related severe events. Now a team of researchers at Memorial Sloan Kettering Cancer Center in New York, has reported on the epidemiology of COVID-19 illness experienced at their cancer center during the height of pandemic in New York City.
According to the study from Memorial Sloan Kettering published June 24 in Nature Medicine, patients in active cancer treatment who develop COVID-19 infection don't fare any worse than other hospitalized patients. Notably, metastatic cancer, recent chemotherapy, or major surgery within the previous 30 days did not show a significant association with either hospitalization or severe respiratory illness due to COVID-19. This report is incredibly important because its findings suggest that no one should delay cancer treatment because of concerns about the virus.
The study evaluated 423 patients diagnosed with COVID-19 between March 10 and April 7 at Memorial Sloan Kettering Cancer Center. Overall, 40 percent were hospitalized for COVID-19, and 20 percent developed severe respiratory illness. The most frequent cancer types included solid tumors such as breast, colorectal, and lung cancer. Lymphoma was the most common hematologic malignancy. Over half of the cases were metastatic solid tumors.
Similar to other studies in the general population, the researchers found that age, race, cardiac disease, hypertension, and chronic kidney disease correlated with severe outcomes. The investigators found that patients taking immunotherapy drugs called immune checkpoint inhibitors were more likely to develop severe disease and require hospitalization. Further research is required to look at the effects of these drugs. But other cancer treatments, including chemotherapy and surgery, did not contribute to worse outcomes.
It is important to understand that COVID-19 infections are still not fully understood and additional research and experience will better define the impact of an infection on cancer care but individuals impacted by a cancer diagnosis should definitely not stop or postpone their cancer treatment.
References:
Determinants of Severity in Cancer Patients with COVID-19 Illness" published in NatureMedicine on June 24, 2020.