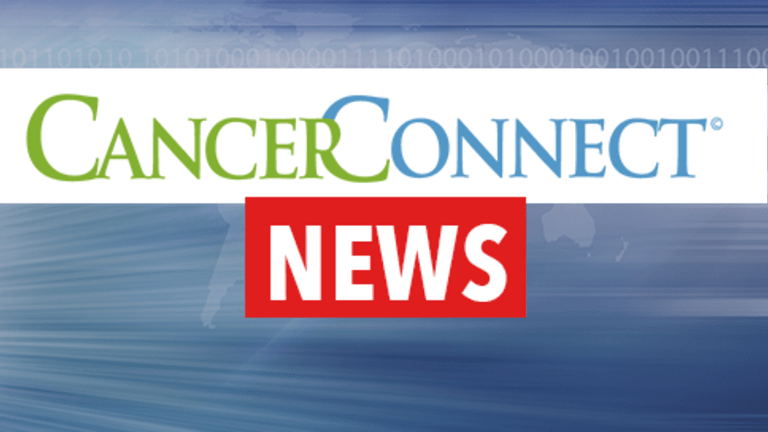 Strike Out Cancer; MLB's Commitment to Cancer Prevention & Advocacy
Strike Out Cancer; MLB's Commitment to Cancer Prevention & Advocacy
Major League Baseball partners with players, fans, and advocacy organizations across the country to raise awareness and funds in the battle against cancer.
What do a bunch of guys swinging bats have to do with the future of cancer prevention and treatment? Actually, if Major League Baseball (MLB) has anything to do with it, the answer is quite a lot. Tim Brosnan, MLB executive vice president, business, says that MLB has long recognized the impact the organization can have on promoting prevention and advocacy. "Commissioner [Allan H. "Bud"] Selig, who is himself a skin cancer survivor, has often said that Major League Baseball is a social institution with important social responsibilities." As such, Brosnan says, MLB is committed to supporting important social causes, and "partnering with organizations in the fight against cancer is a priority."
With 78.5 million fans at MLB games last year (and hundreds of millions more tuning in via television, radio, and the Internet), the organization has an extraordinary platform from which to educate and inspire. And the goal, says Brosnan, is to use the opportunity both to raise awareness among fans about how they can detect and prevent cancer and to raise funds for critical cancer research.
In a major step toward accomplishing these goals, MLB partnered with Stand Up to Cancer (SU2C) in 2008 to raise funds and promote awareness. With an initial contribution of $10 million, MLB took the lead in supporting this initiative aimed at accelerating groundbreaking research. The organization followed that contribution with the decision to air an SU2C public service announcement at the 2008 All-Star Game at Yankee Stadium and at all 30 MLB parks across the country throughout the season, reaching a potential audience of more than 200 million. "Stand Up to Cancer has an admirable goal of uniting various cancer organizations to further the latest research and development and find new treatments," says Brosnan. "Their groundbreaking broadcast last fall demonstrated the power of the organization. We are proud to be a founding, lead partner for this innovative campaign."
In addition, MLB has established several annual initiatives geared toward bringing cancer awareness, education, and fundraising opportunities to its ballparks. Each year on Mother's Day, MLB and Susan G. Komen for the Cure partner to bring breast cancer awareness to fans and players through their "Going to Bat Against Breast Cancer" program. The initiative includes the use of pink bats and bases on the field (which are later auctioned off to benefit Komen for the Cure), along with special programs to honor survivors. MLB has made a $50,000 pledge to Komen for the Cure as part of its commitment to the program.
MLB has also joined forces with the Prostate Cancer Foundation to create a Father's Day initiative aimed at supporting prostate cancer awareness. MLB players, coaches, trainers, umpires, and groundskeepers wear blue wristbands, blue-ribbon uniform decals, and temporary blue-ribbon tattoos and raise funds through the "Home Run Challenge," whereby fans can make donations for each home run hit during 60 select MLB games in the weeks surrounding the event. In 2008 MLB donated $50,000 to the Prostate Cancer Foundation as part of this initiative. Finally, MLB also designates a day to promote skin cancer awareness through its annual "Play Sun Smart" program, now in its twelfth year. In this partnership with the American Academy of Dermatology, skin cancer screenings are conducted at ballparks across the country.
In all the ways that MLB supports cancer awareness, it does so knowing the profound impact it can have. By promoting prevention, detection, and fundraising messages among fans, players, and staff, the organization fulfills its sense of social responsibility and works to save lives and honor survivors.
PLAYER PROFILES
Mark Gardner, San Francisco Giants
Mark Gardner was pitching for the San Francisco Giants when his wife, Lori, was diagnosed with liver cancer. Over the next six years, Lori endured two liver transplants and multiple rounds of chemotherapy. Though Mark was able to take time off as needed throughout Lori's treatment to be there for her and their two young sons, the experience ultimately took its toll. "Performing at that level became more difficult," Mark says of continuing to play professional ball, and he retired in 2001. It was Lori who got him back in the game by suggesting a coaching position. Following his wife's suggestion, Mark became the Giants' bullpen coach in 2003 and is still coaching today.
Though Lori passed away from her illness in 2004, her memory continues to inspire Mark and his sons today. "The loss of Lori was a great loss to my sons and me, but I feel we have become stronger men because of her strength and courage." To honor Lori's memory, Mark has remained an active advocate for cancer patients and for organ donor awareness. Through his Step Up to the Plate Foundation, which he founded with Lori, Mark has been able to offer financial assistance to families undergoing treatment. But in an ideal scenario, Mark says, he would be able to close the foundation's doors: "I hope that a cure is discovered someday and the foundation is no longer needed." Until then Mark will continue to honor Lori's memory and offer hope to all patients and families.
Joey Devine, Oakland A's
Not a day goes by that Joey Devine does not call his mom. For the Oakland A's relief pitcher, the daily calls are a chance to connect and to tell his family how much he loves them, but they also mean a little more these days. Expressing his love and gratitude took on special meaning in 2002 when his mom was diagnosed with breast cancer.
"It's a tough thing to face," Joey says of a loved one's cancer diagnosis. "It was like a punch to the stomach." A freshman at North Carolina State University at the time, Joey wanted to head home right away to be with his mom, but she had other ideas. "She insisted that I stay there and focus on school and baseball. Being 1,200 miles away from her was pretty difficult, but we communicated through the whole process." It was an ordeal, Joey says, that included 30 rounds of radiation.
Throughout, Joey was able to lean on his college coaches, who took him under their wings and helped him through. It was tough to remain focused, he says, but his mom's frequent trips to see him in North Carolina helped ease his fears: "The more I got to see her, a sense of comfort started coming back."
Today Joey's mom is well, but the lessons learned through that difficult time have not been forgotten. "Life's too short," Joey says, and recognizing the value of loved ones and the beauty of every day is a priority. "I learned to take each day at a time and to reach out to loved ones and tell them on a daily basis how much they mean." Fortified by his commitment to his family and by a strong faith in God, Joey now hopes to inspire other survivors and their families: "Don't give up on anything," he says, "whether it's an illness or anything in life—keep fighting."
Jason Schmidt, Los Angeles Dodgers
Los Angeles Dodgers pitcher Jason Schmidt says that losing his mom to brain cancer in 2002 reorganized his priorities pretty quickly. "It put the game into perspective. Before this happened I thought baseball was everything; now I realize that it's a game."
For Jason what became most important in the wake of his mom's passing was family. "We get caught up in life, and we take our family for granted," he says, until cancer makes you stop and really take stock. "You never think it can happen to you, but when it does you realize just how important family is."
To work through his grief and to honor his mom and other family members who have faced cancer, Jason became an advocate. During his time with the San Francisco Giants, he was an active volunteer for the National Brain Tumor Foundation and the Ronald McDonald House, playing host at the ballpark to families undergoing treatment. "We'd invite families who were in town to get treatment or a diagnosis to come out to a game. We'd spend some time talking to them before the game and just let them vent and escape the stress of what they were going through."
The opportunity to help other families and survivors was inspiring and difficult, Jason says. But what has become clear through his experience and his advocacy efforts is how important advocacy and support are. "Now I realize that awareness and early detection are huge. When I was thrown into this, we didn't know anyone who had dealt with this, and it was the hardest thing I've gone through in my life. Now when I see people dealing with this, I want to be there for them."
Nick Swisher, New York Yankees
Among his fellow ball players, Nick Swisher has displayed a unique take on cancer advocacy over the past several years. In fact, you won't find many Major League players who have gone to the lengths—literally—that this New York Yankees player has. Nick grew out his hair for nearly a year (from 2006 to May 2007) to donate it to the Pantene Beautiful Lengths program, which provides wigs to patients who are experiencing hair loss as a result of cancer treatment. During the annual MLB Mother's Day event last year, Nick dyed his goatee pink in support of breast cancer survivors, and on Father's Day he turned it blue in support of prostate cancer awareness.
So where does Nick's passion for cancer advocacy come from? From one very special woman. Nick lost his grandmother, Betty Lorraine Swisher, to brain cancer in 2005. Betty had raised Nick, and dealing with her passing was incredibly tough. But her legacy lives on: "I have her initials, BLS, tattooed across my chest, and I always look to heaven before every at-bat. She is always with me. Because of her I do all I can to help the fight against any cancer."
As he works hard on the field and in his advocacy work, it's the lessons learned as a result of Betty's journey that sustain him: "I learned to not waste a moment—that every day is a gift; and I learned to do for others and to be more patient and to give love always." One of the ways Nick gives love these days is through his own charitable foundation, Swish's Wishes, which he created "to help all children in need with vital medical care, education and recreational activities, and other essential programs that will make a difference in a child's life."
As Nick continues to honor Betty's memory and forge his own path, he is hopeful that the future will be brighter for other families facing cancer: "I pray that with awareness, the latest information, and the right research lives can be saved."
Matt Guerrier, Minnesota Twins
Like all professional baseball players, Matt Guerrier knows about strength and endurance under pressure, but it wasn't until his mom was diagnosed with breast cancer in 2001 that the Minnesota Twins player recognized that his mom knew a thing or two about those qualities herself. "She was always very strong," Matt says, "not just for herself but for her family."
It was his mom's confidence that she would survive and thrive in the face of cancer that inspired the rest of the family to be similarly positive. "She was always confident that she would beat it and never gave it a second thought," Matt says. And because his mom kept the family informed about her experience, they felt empowered with the knowledge that she was being taken care of. "When she would get checkups, she would update us on what was going on and how she was doing, and that made it easier for us to handle."
Matt's mom is healthy today, and her son remains in awe of her ability to get through the ordeal. "It was pretty impressive to see what she could do and how she could battle through something like that," Matt says. Now, in gratitude, Matt and his family honor their strong survivor by donating to Susan G. Komen for the Cure. Having been personally affected, the family knows that it's important to help in any way they can.
How Is MLB Helping Fight Cancer in Your Town?
Los Angeles Angels
Through a partnership with the Leukemia & Lymphoma Society, the Angels sponsor the Light the Night Walk each year. This fundraising event, held at Angel Stadium, is an annual celebration and commemoration of lives touched by cancer. All walkers carry balloons: cancer patients and survivors carry white illuminated balloons while cancer supporters carry red illuminated balloons. To participate in this year's walk, please visit www.lightthenight.org.
Los AngelesDodgers
ThinkCure, an innovative, community-based nonprofit that raises funds to accelerate collaborative research to cure cancer,was launched in July 2007 by the Los Angeles Dodgers, the McCourt family, the City of Hope, and Childrens Hospital Los Angeles. With a broad foundation of motivated support, inspired by the search for a cure for cancer and built upon by the passion of all those who have been touched by the disease, ThinkCure and its sponsors hope to create a civic entity that—like the Dodgers—will become the property and the concern of the entire Los Angeles community.
There is a precedent for a partnership between a beloved sports franchise and those dedicated to finding a cure for cancer. The Jimmy Fund, launched in 1948 by the Boston Braves (later the official charity of the Boston Red Sox) and the Variety Club of New England, in conjunction with Dr. Sidney Farber (founder of the first hospital unit devoted exclusively to caring for children with cancer), is one of the most enduring and successful charities of its kind, having united New England in the search for a cure for nearly 60 years now.
ThinkCure will create a similar dynamic in southern California by combining its reach as the official charity of the Los Angeles Dodgers with the world-class research of both the City of Hope and Childrens Hospital Los Angeles and by galvanizing the community to find a cure for cancer and eradicate this disease.
For more information about ThinkCure or to make a donation, visit www.thinkcure.org or call (866) 554-CURE [2873].
New YorkMets
The Mets' Annual Welcome Home Dinner fundraiser, which occurs each year in April, is attended by the entire Mets organization, including manager Jerry Manuel, players, and coaches. This year's dinner benefits the New York Mets Foundation, which will donate all proceeds to Katz Women's Hospital/Women's Health Institute North Shore–LIJ Health System Foundation and the Leukemia & Lymphoma Society. The evening features a silent auction and raffle and concludes with an autograph session with the Mets.
OaklandAthletics
Over the past 10 years, the Oakland A's Breast Cancer Awareness Day has raised more than $1 million for breast cancer education and research. Funds are raised through the sale of special ticket packages, commemorative pins and hats, and an A's autographed quilt raffle. Pregame ceremonies include more than 500 Bay Area breast cancer survivors forming a symbolic human ribbon on the field in dedication of hope and survival and the release of white doves as a symbol of hope. This year's A's Breast Cancer Awareness Day is set for September 5, 2009, at the Oakland-Alameda County Coliseum.
TampaBayRays
The Rays partnered with Ed Randall's Bat for the Cure in 2008 to offer free prostate cancer screenings for men at Tropicana Field. The National Prostate Cancer Coalition (ZERO) provided a recreational vehicle for the 10-minute tests, which were under the supervision of doctors and nurses from H. Lee Moffitt Cancer Center.
An estimated 400 to 500 men took advantage of the free screenings, which did not require insurance or an appointment. Men gave small blood samples for a PSA test and underwent a physical, with results and a recommendation for a possible follow-up examination sent to them in about four weeks.
Every man who was screened for prostate cancer also received two free tickets to a Rays game. One in six men will get prostate cancer but, if it's caught early, nearly 100 percent survive. African-American men have an even higher risk, with one in four developing the disease. Because early prostate cancer has no symptoms, screening is especially important.
The Rays plan to continue this program during the 2009 season. Please check  for more information.
Kansas CityRoyals
The Kansas City Royals host two annual Girls' Night Out events. The first will benefit Susan G. Komen for the Cure; the second will benefit the American Heart Association.
Female fans are treated to free massages and manicures, can sample pink cocktails, and receive pink Royals baseball caps. For more information visit .
AtlantaBraves
Breast Cancer Awareness Day, presented by Publix Super Markets, will take place on Sunday, September 20, 2009. The event is a daylong celebration of survivorship honoring those who have courageously battled breast cancer. Survivors receive one free lower-level ticket (additional tickets are $12), a commemorative Atlanta Braves Breast Cancer Awareness T-shirt, access to a pregame reception with family and friends, and the opportunity to take part in a Walk in the Park—an on-field ceremony for survivors. In addition, five breast cancer survivors and community activists will be presented with the Diamond of Hope Award to honor the exceptional contributions they have made in the fight against breast cancer through their volunteer efforts, advocacy work, and support of breast cancer education and research. For more information visit www.braves.com/bc_awareness.