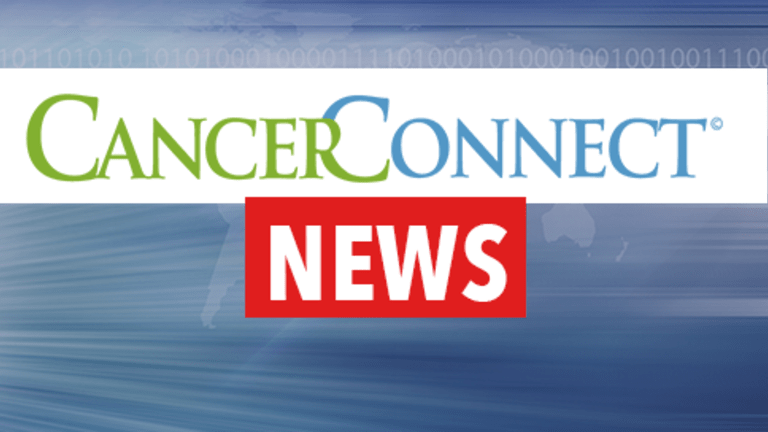 STA-4783 Improves Progression-free Survival in Advanced Melanoma
STA-4783 Improves Progression-free Survival in Advanced Melanoma
Results published in a news release by Synta Pharmaceuticals indicates that the investigative agent STA-4783 in addition to Taxol® (paclitaxel) doubles progression-free survival compared with Taxol alone in the treatment of Stage IV melanoma.
Melanoma is a type of skin cancer that is considered very deadly once it has spread past its site of origin. Stage IV melanoma refers to cancer that has spread from its site of origin to distant sites in the body. Because average duration of survival is approximately 6-9 months for patients treated with metastatic melanoma, it's clear that new therapeutic approaches are needed.
Standard treatment for advanced melanoma includes biologic therapy, which stimulates the immune system to help fight the cancer. Typically, chemotherapy and radiation therapy provide anticancer responses in only a few patients with melanoma.
Heat-shock proteins are proteins that are stimulated when a cell experiences stress. Heat-shock proteins are involved in a variety of functions, including the folding of proteins, activation of immune cells called natural killer (NK) cells, and other biological processes.
The agent STA-4783 induces the heat shock protein 70 (Hsp70) on cancer cells, which ultimately enhances the cancer killing effects of the immune system. In laboratory tests STA-4783 in addition to Taxol has demonstrated a better ability to kill cancer cells than Taxol alone.
Researchers from 21 clinical sites in the United States recently conducted a clinical trial to evaluate the addition of STA-4783 to Taxol in patients with Stage IV melanoma. This trial included 81 patients who were treated with either STA-4783/Taxol or Taxol alone until their cancer progressed.
Half of the patients treated with STA-4783 remained progression-free at 112 days, versus only 56 days for those treated with Taxol only.
Anticancer responses occurred in 15% of patients treated with STA-4783/Taxol compared with only approximately 4% treated with Taxol only.
Side effects among patients treated with STA-4783/Taxol were similar to those treated with Taxol alone.
The researchers concluded that, based on its ability to double progression-free survival when added to Taxol as compared to Taxol alone, STA-4783 may be a promising option for patients with metastatic melanoma. Furthermore, the researchers stated that treatment with Taxol in this study produced comparable results to those published using dacarbazine, the standard chemotherapy agent used for melanoma. Further results will be presented September 16, 2006, at the joint Perspectives in Melanoma X and the Third International Melanoma Research Congress in the Netherlands.
Patients with metastatic melanoma may wish to speak with their physician regarding their individual risks and benefits of participating in a clinical trial further evaluating STA-4783 or other novel therapeutic options. Two sources of information regarding ongoing clinical trials include the National Cancer Institute (www.cancer.gov) and www.cancerconsultants.com.
Reference: Synta Pharmaceuticals Corporation. SYNTA PHARMACEUTICALS ANNOUNCES PHASE 2 TRIAL DATA SHOWING STA-4783 DOUBLES MEDIAN PROGRESSION-FREE SURVIVAL IN METASTATIC MELANOMA. Available at: http://www.syntapharma.com/documents/news091106.htm. Accessed September 2006.
Copyright © 2018 CancerConnect. All Rights Reserved.