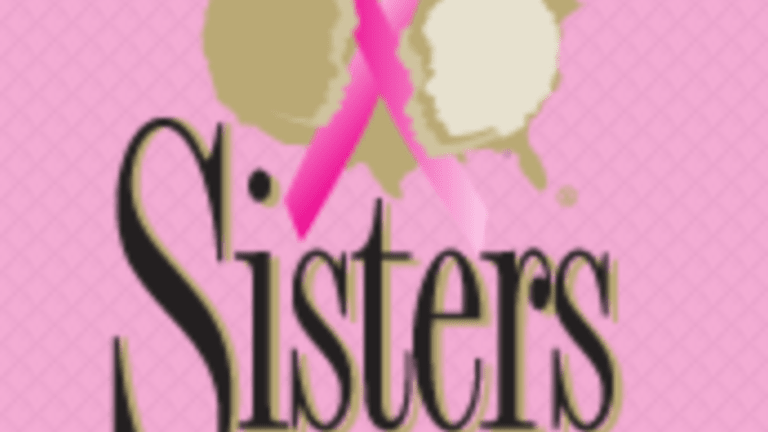 Sisters Network - For African-American Survivors, a Sisterhood of Support
Celebrating 25 years of supporting African American women with breast cancer.
When Sisters Network® Inc. (SNI) founder Karen Eubanks Jackson was diagnosed with breast cancer in 1994, the African-American woman from Houston, Texas, was confronted not only with the personal challenge that her diagnosis presented but also with the realization that the voices and faces of African-American women seemed absent in the support groups and other resources offered to breast cancer survivors. Equally alarming—especially in the face of this void—to Jackson were the statistics that name breast cancer as the most common cancer among African-American women and the second leading cause of cancer death among this ethnic group, surpassed only by lung cancer. In a discouraging twist, the breast cancer death rate remains higher among African-American women than White women despite a lower incidence rate.
Determined to make her own voice and those of her "sisters" in the African-American community heard, to create the support for survivors she missed during her own journey, and to inspire other women in African-American communities to distribute information about breast cancer prevention, Jackson founded SNI, the nation's only national African-American breast cancer survivorship organization in 1994. In the 25 years since, the organization has become recognized and respected by both survivors and by the medical establishment as the leading African-American breast cancer survivorship resource.
"[Women] are looking for information and for women who look like them," Caleen Allen, Public Relations Manager for SNI, says, of the women who visit the organization's Web site (www.sistersnetworkinc.org) and attend SNI affiliate chapter events. That sense of sisterhood, of identifying with women who cannot only share information about your medical challenges but who can also offer cultural sensitivity and understanding during a difficult time sets the organization apart, Allen continues. "Sisters Network differs because of the sisterly bond that our members are able to share."
This sisterly bond is strengthened by the organization's structure, developed by more than 45 survivor-run affiliate chapters around the country and a membership base of 3,000. In addition to providing support to their members, these chapters implement the Sisters' mission of distributing information in African-American communities by hosting outreach activities. Chief among these is the annual Gift for Life Block Walk™, (GFLBW) held in September or October, during which SNI affiliate chapter members canvas African-American neighborhoods around the country, knocking on doors, passing out breast cancer awareness literature, and sharing information about the disease with women in the community. As part of the event, a mobile mammography screening unit is also on site to provide screening for women that day.

The importance of community-based initiatives is key in the Sisters' mission, and their Pink Ribbon Awareness Initiative™ similarly calls on affiliate members to dialogue within their community. The program is a national, faith-based educational outreach in which SNI members reach out to women within their church communities to educate them about the importance of yearly mammography screening and with general information about prevention.
The efforts of the organization's STOP the Silence® initiative–along with the GFLBW and Pink Ribbon Awareness projects—are dedicated to breaking the silence that has reigned for so long within these communities on the topic of breast cancer and other life-threatening diseases, Allen says.
SNI has also hosted the only National African-American Breast Cancer Conference since 1999. The conference, scheduled for September 21 to 23 this year in Chicago, provides an opportunity for attendees to learn about medical advances and to dialogue with medical experts on issues that specifically address the impact of breast cancer among African-American women, as well as to bond with fellow SNI members. Last year the conference attracted more than 600 participants.
With programs that now reach an estimated 3.5 million families, it's clear that Karen Eubanks Jackson's dream of providing support for African-American women facing breast cancer is now being realized. But, true to the visionary style that launched the organization, this group is not slowing down. With a creed that states, "In Unity there is Strength, In Strength there is Power, In Power there is Change," SNI continues to move toward a future when there will be a support network for sisters in every state and a safe haven for every woman who needs it.
For more information about Sisters Network, Inc., visit www.sistersnetworkinc.org.