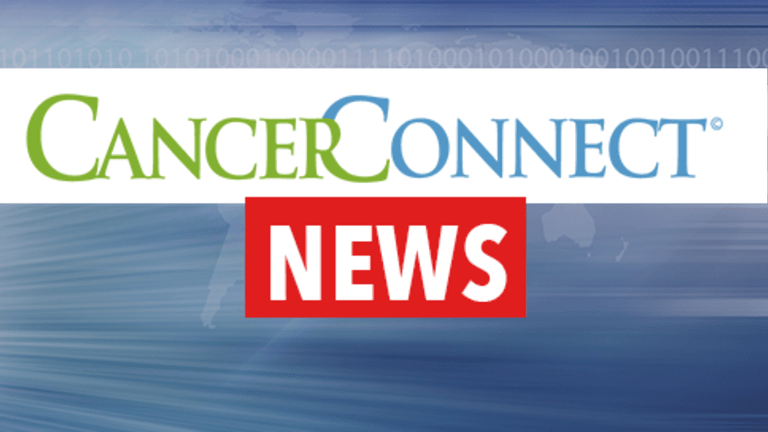 According to an article recently published in the Journal of Clinical Oncology, repeated administration of the investigative vaccine Advexin® (Ad5CMV-p53) may be a promising therapeutic strategy for some patients with advanced or recurrent non-small cell lung cancer.
Lung cancer is the leading cause of cancer deaths in the U.S. Non-small cell lung cancer (NSCLC) is the most common type of lung cancer. "Non-small cell" refers to the type of cell within the lung where the cancer originated.
Advanced NSCLC refers to cancer that has spread from the lung to distant sites in the body. Patients with advanced NSCLC have unfavorable outcomes following standard therapy. Patients with cancer that has recurred or has stopped responding to prior therapies also have poor long-term survival. Researchers continue to evaluate new therapeutic options to improve outcomes for patients with NSCLC.
The field of genetics is emerging as a potential therapeutic tool in the treatment of cancer. Although still in clinical trials, researchers are testing and exploring the use of genetic strategies for several types of cancer.
Gene therapy, a type of treatment in the field of genetics, often involves the insertion of a functional, normal gene into a cell that has a dysfunctional gene that may cause or contribute to the growth of cancer.
One gene, called the p53 gene, is of major focus in the evaluation of gene therapy since a significant portion of cancers have been shown to have a mutation (alteration) of this gene.
The p53 gene, sometimes called the "cell suicide" gene, helps to keep normal cell replication under strict control. If there is a mutation in a cell's DNA, or if a cell is infected with a virus, one action of the p53 gene is to stop further replication of this damaged cell and inhibit further progression of the mutation. This occurs by stopping the growth of the cell or causing the cell to kill itself (apoptosis). In cells that have a mutation within their p53 gene, there is no restraint on replication; this leads to uncontrolled, rapid growth of the cell-the characteristic trait of cancer.
Advexin® is a vaccine that is still in clinical trials. It is comprised of a functional p53 gene that is inserted into a virus that causes the common cold (adenovirus). Advexin can be injected directly into the cancer, with the cancerous cells taking up the adenovirus as well as the functional p53 gene.
Researchers speculate that Advexin may have a direct cancer killing effect as well as enhance anticancer effects of treatment since cancer therapy often damages the DNA of cancer cells. A normal p53 should recognize this damage and halt replication or induce apoptosis of the cancer cell.
Researchers from Japan recently conducted a clinical trial to evaluate the tolerability and effectiveness of repeat administrations of Advexin in patients with NSCLC. This trial included 15 patients with advanced or recurrent NSCLC that had a mutation within the p53 gene. Nine patients were treated with escalated doses of Advexin, and six were treated with Advexin plus the chemotherapy agent Platinol® (cisplatin).
Thirteen patients were evaluable for responses to therapy: One patient achieved a partial regression of cancer; 10 patients had disease stabilization (three for more than 9 months), and two patients experienced disease progression.
There were no side effects that resulted in a dose reduction.
The most common side effect was a fever that typically resolved itself within 24 hours.
The researchers concluded that repeat administration of Advexin appears well tolerated and effective in the treatment of advanced NSCLC in patients with a p53 mutation. Future trials further evaluating Advexin in the treatment of NSCLC are warranted.
Patients with advanced NSCLC may wish to speak with their physician regarding their individual risks and benefits of participating in a clinical trial further evaluating Advexin or other promising therapeutic strategies. Two sources of information regarding ongoing clinical trials include the National Cancer Institute (www.cancer.gov) and www.cancerconsultants.com.
Reference: Fujiwara T, Tanaka N, Kanazawa S, et al. Multicenter Phase I Study of Repeated Intratumoral Delivery of Adenoviral p53 in Patients With Advanced Non–Small-Cell Lung Cancer. Journal of Clinical Oncology. 2006; 24: 1689-1699.
Copyright © 2018 CancerConnect. All Rights Reserved.