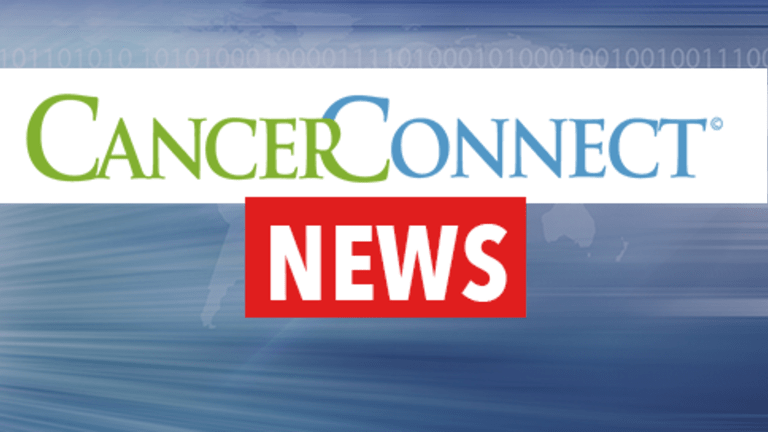 Radiation Oncology Associates Launches New Mobile Enabled Website
Radiation Oncology Associates Launches New Mobile Enabled Website With Trusted CancerConnect Social Community.
Sun Valley ID — April 24, 2018 —Radiation Oncology Associates (ROA) a leading oncology practice in Virginia has released a new mobile enabled website and social community. The new site, , will serve as an educational resource and social support community that can be easily accessed via both desk-top and mobile devices.
The site highlights the many services provided by Radiation Oncology Associates and positions the clinic as a leader in their market. Importantly, the site is mobile enabled, reflecting the trend of increasing access by patients using hand held devices. Patients will be able to participate in a CancerConnect social community where they can share information and support and easily access leading educational resources including daily cancer news, in depth disease state information, a drug dictionary, support resources, information on clinical trials, and all aspects of care at ROA.
CancerConnect is the only developer of oncology websites that position clinics as the leading provider of content, and social support using the specialized CancerConnect social media application. The application enhances patient engagement and support while keeping cancer patients connected to their providers. CancerConnect is the leading private social community used by select cancer care providers including Harvard-Dana Farber and Memorial Sloan Kettering Cancer Center and over 50 other clinics to support their patients.
"Individuals with cancer and their caregivers increasingly rely on social media for information and support—not just during a brief office visit with their physician, but when they go home and do research. Recent concerns about Facebook and privacy highlight the rationale for each clinic offering a social experience as part of their support to their patients and caregivers. Patients need a safe, secure, and trusted place to connect with others explains Charles Weaver, MD, the chief moderator of CancerConnect "We are pleased that leading cancer care providers like Radiation Oncology Associates select CancerConnect content and social media applications for use on their websites for their patients and caregivers. Radiation Oncology Associates joins Memorial Sloan Kettering, Dana Farber, Roswell Park and over 300 other leading Cancer Centers and Clinics that have utilized OMNI to provide a safe and secure environment where patients learn, share information, provide support, and validate their experience."
About OMNI Health Media:

OMNI Health Media (OMNI) is a leading specialty website developer and publisher of consumer health information. By incorporating content expertise with social media and web-based programming, OMNI is uniquely qualified to develop and distribute multi-media health education content and social media programming for a variety of health conditions.
Originally established in 1996 as a cancer patient education resource, OMNI has consistently expanded its platform by integrating technologic advances with its health information content, applications and services. OMNI has been recognized for producing award-winning, multi-media content which reaches over 1.5 million health information seekers in English, Japanese, and Spanish every month. OMNI currently produces Web applications and health content in oncology, urology, rheumatology, and women's health.
The mission of OMNI Health Media is to connect individuals with the most current, comprehensive health information and with others in similar situations. OMNI uses a variety of platforms including online, print, video, social media, and live interactive Web chats to connect and empower individuals to better manage their health conditions.
OMNI Health Media produces and manages Women magazine, CancerConnect.com, TheRAConnection.com, aWomensHealth.com and The Web Chats with theExperts interactive series featuring thought leaders from institutions such as Memorial Sloan-Kettering, Johns Hopkins, Yale, and other prominent health centers.
About CancerConnect:

CancerConnect.com is the leading social network for cancer patients, their friends, and family. This unique online application was developed by OMNI Health Media and combines a robust information platform consisting of current comprehensive information on cancer with a social network. It is populated with rich content to support the many ongoing needs of individuals battling cancer and is comprised of communities of individuals with similar interests in the area of cancer.
The CancerConnect application is also available as a fully functional "private label" social network for people with cancer, their caregivers, and others who are interested in staying up-to-date about the set of diseases known as cancer. CancerConnect is currently used by Memorial Sloan-Kettering Cancer Center, Roswell Park Cancer Institute, Dana-Farber Cancer Institute, and other leading centers and clinics. CancerConnect is licensed to hospitals and cancer clinics to enhance their websites, improve SEO, and allow cancer patients to be part of a social community without leaving the clinic. Disease-specific groups as well as groups focused on care giving, health and wellness, and nutrition all exist to provide support for anyone affected by a diagnosis of cancer.
Contact chweaver@omnihealthmedia.com
Copyright © 2018 CancerConnect. All Rights Reserved.