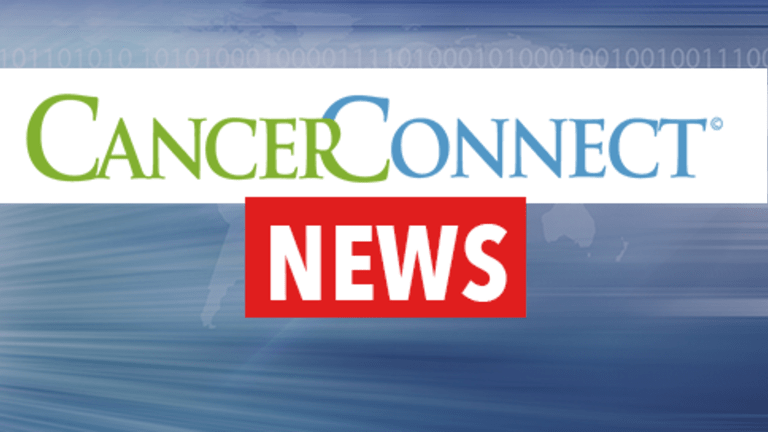 Pulling for Recovery… and for One Another
Pulling for Recovery… and for One Another
The women of WeCanRow DC test their strength and their endurance while forging strong bonds on the Anacostia and the Potomac rivers.
The sport of crew, or rowing as it's sometimes called, is perhaps the ultimate team sport. When a team comes together, the effect of the oars cutting through the water is one of singular power and grace as the shell seems to glide over the surface, propelled by the unified focus of the rowers.
It was this vision of unison and grace, set against the beautiful dawn of the Potomac River, that inspired Washington, D.C., breast cancer survivor Doris Parker as she commuted to her early-morning doctors' appointments in Maryland. "Being on the water in the morning seemed like a centering activity, even though the sport itself is physically challenging." It was the image of the rowers on the Potomac that remained in her mind and got her to the boathouse as soon as she had finished her treatment and that ultimately inspired her—along with fellow rowers and breast cancer survivors Nancy Kellner and Beverly Buffkin—to bring the joy of rowing to other survivors by founding the Washington, D.C., chapter of WeCanRow (Women Enduring Cancer Row).
Founded in 2005, WeCanRow DC is a charter member of the WeCanRow national organization, which was founded by former Olympic rower Holly Metcalf as a wellness and rehabilitation program for breast cancer survivors. The program was created to provide "physical exercise, self-image enhancement, group support, and a team-building approach for women transitioning from being patients to survivors." From its initial team in Boston, WeCanRow has now grown to seven established programs: Boston (Newton, Massachusetts), WeCanRow-Spartan (Lansing, Michigan), Tri-State WeCanRow (Sharon, Connecticut), WeCanRow Hudson Valley (New York), WeCanRow St. Louis, We Can Row DC, and WeCanRow Hartford (Connecticut).
For We Can Row DC, each rowing season, which generally lasts from the mid-May to the end of October, begins with a "Learn to Row" weekend on the Anacostia River, hosted by Capital Rowing Club. The weekend serves to introduce new rowers to the sport and the WeCanRow philosophy and to train them in the basics of rowing in an eight-person shell. The weekend includes on-site physical and massage therapy, catered meals, and a nurturing and supportive environment, which makes the experience for the survivors—many of whom have never participated in a team sport—powerful and inspirational.
Following the "Learn to Row" weekend, novices continue the rowing season at Capital Rowing Club one evening a week before transitioning to the full-group practices at Potomac Boat Club two evenings a week. During the summer and fall months, interested members participate in sprints (fast, 1,000-meter races) or "head" races (generally steady-state races lasting three or more miles), such as Potomac Boat Club's Charlie Butt Scullers' Head of the Potomac. In the winter months, the team meets to train indoors and gets together for fundraising and social events.

WeCanRow DC is committed to its mission of "bringing new opportunities to breast cancer survivors to heal, both physically and emotionally, by being active participants in their own recovery and part of a mutually empowering team." And the organization enables survivors to come together with other women who know what it means to be a survivor. But—as all three of the founders make clear—it's not your typical support group. "One of the reasons WeCanRow is such an extraordinary concept," Nancy Kellner says, is that "it's not all about the cancer. It's about reconnecting with your body and asking it to come back to health and strength in an environment that's demanding but also supportive, fun, and robust."
Nancy, a member of Capital Rowing Club—which she joined in 2003 just 10 days after the end of her radiation treatment—has no doubt about the important role that rowing, and WeCanRow, has played in her own recovery. "I am not sure that my recovery from cancer would have been as complete and determined without rowing. It provided a focus and a series of physical and mental goals that required perseverance and allowed for a sense of triumph and accomplishment that went beyond beating cancer." In fact, after her lumpectomy and sentinel node biopsy, Nancy was first told—by an ill-informed hotline volunteer from a national support organization—that she would never be able to row or do other upper-body exercise again because of the risk of lymphedema. But Nancy, who had begun rowing shortly before her diagnosis, was determined, and she contacted WeCanRow's Holly Metcalf. Holly told her about the program she had developed and about the benefits of rowing as a recovery tool. After one practice with the Boston chapter, Nancy knew she had to get back on the water.
The pull of the water—and the boathouse—was similar for former high school and collegiate rower Beverly Buffkin, whose own breast cancer diagnosis on her forty-second birthday had been followed by six surgeries and eight rounds of chemotherapy. But two months after chemo, Beverly was out on the water. "I had always wanted to come back to rowing, but my children were young and I was working full-time," she says. "However, after cancer I realigned my priorities. I worked less and made a commitment to start rowing again." And she hasn't looked back. Now you can find Beverly on the water four times a week with her masters' competitive program at Potomac Boat Club and with the ladies of WeCanRow. "Rowing, to me, is such a mesmerizing sport. It's such a great feeling to be on the water—even if it's freezing and dark outside! It's truly addictive—and the sunrises and sunsets are an added bonus.
All three women agree that the unique qualities of the participants and the activity of rowing itself—which demands such intense teamwork and physical focus—make for an outstanding group dynamic and forge incredible bonds. "The friendships I've developed along the way have been such a strong part of my healing process," Beverly says. "Everyone has her own story, but we've all been through hell—and now this is our time to enjoy life."
It's the combined physical connectedness, as they work together to pull the oars in sync, and their shared history as survivors that also make time on the water especially satisfying, Nancy says: "After having battled against disease, against odds, against feeling helpless and hopeless and tired and sick, working together to make a boat go fast and watching the sun rise or set from the water is especially sweet. Knowing that you can challenge your body, feel sore, and feel good about that pain is knowing that you're truly beating the disease and all that goes with it."
For more information about WeCanRow DC, visit or e-mail wecanrow@comcast.net. For more information about Row As One and the national WeCanRow organization, visit or call (617) 965-8806.