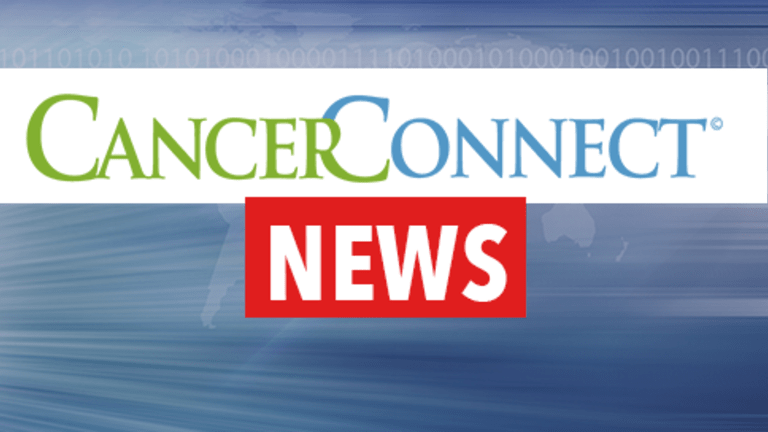 Pentostatin/Cytoxan®/Rituxan® Shows High Activity in High-Risk CLL
Pentostatin/Cytoxan®/Rituxan® Shows High Activity in High-Risk CLL
Results recently presented at the 2005 Chemotherapy Foundation Symposium indicate that the treatment regimen consisting of the chemotherapy agents pentostatin (Nipent®) and Cytoxan® (cyclophosphamide) and the monoclonal antibody Rituxan® (rituximab) produces impressive anticancer activity in patients with newly diagnosed chronic lymphocytic leukemia (CLL) who are considered to have a poor prognosis.
CLL is a cancer involving the lymph (immune) system, which includes lymph nodes, blood and blood vessels throughout the body, spleen, thymus, and tonsils. High quantities of this cancer are present throughout circulating blood and in bone marrow (spongy material inside large bones that produces blood-forming cells).
CLL is the most common form of adult leukemia, and the American Cancer Society estimates that approximately 8,000 people will be diagnosed with CLL this year. Currently, there are approximately 60,000 people in the U.S. living with CLL.
CLL is characterized by the production of atypical lymphocytes. Lymphocytes are specialized immune cells that exist in two forms: B- and T-cells. These cells are produced in the bone marrow and each serves a specific function in fighting infection. The large majority of CLL cases involve mature B-lymphocytes that tend to live much longer than normal, accumulating in the blood, bone marrow, lymph nodes, and spleen. This results in overcrowding of these areas and suppression of the formation and function of blood and immune cells. Additionally, the cancerous lymphocytes themselves do not function normally, leading to a further decrease in the body's ability to fight infection.
CLL is considered a slow-growing or low-grade cancer. However, some patients may have more rapidly growing and aggressive forms of CLL. Treatment for patients with less aggressive CLL can be withheld until the cancer starts producing symptoms or appears to be progressing more quickly.
There are certain genetic abnormalities that are associated with a poorer overall prognosis for patients with CLL. These variables are referred to as "poor risk" or "high risk" variables; researchers are evaluating different treatment regimens to improve outcomes for these patients.
Researchers from Ohio State University and the Mayo Clinical recently conducted a clinical trial to evaluate the treatment combination consisting of pentostatin, Cytoxan®, and Rituxan® (referred to as PCR) in patients with high-risk CLL. This trial included 33 patients who had not received prior therapy. The results following therapy are as follows:
Anticancer responses occurred in nearly all patients (97%).
Complete disappearances of cancer occurred in 48% of patients.
Partial disappearances of cancer occurred in 50% of patients.
The median time to cancer relapse was 2.4 years.
The most common significant side effect was a reduction in white blood cell levels; however, there were no serious bacterial infections.
The researchers concluded that pentostatin, Cytoxan®, Rituxan® is an active treatment regimen in patients with newly diagnosed high-risk CLL. Longer follow-up is necessary to determine survival outcomes for these patients, and a future trial directly comparing different treatment regimens is necessary to determine the role of PCR in this group of patients.
Patients diagnosed with high-risk CLL may wish to speak with their physician regarding their individual risks and benefits of participating in a clinical trial further evaluating PCR or other novel therapeutic strategies. Two sources of information regarding ongoing clinical trials include the National Cancer Institute (www.cancer.gov) and www.cancerconsultants.com.
Reference: Kay N, Geyer S, Lin T, et al. Combination Chemotherapy with Pentostatin, Cyclophosphamide and Rituximab Shows Significant Clinical Activity with Low Accompanying Toxicity in Previously Untreated B-Chronic Lymphocytic Leukemia. Proceedings from the 2005 Chemotherapy Foundation Symposium. New York. Abstract #37.
Copyright © 2018 CancerConnect. All Rights Reserved.