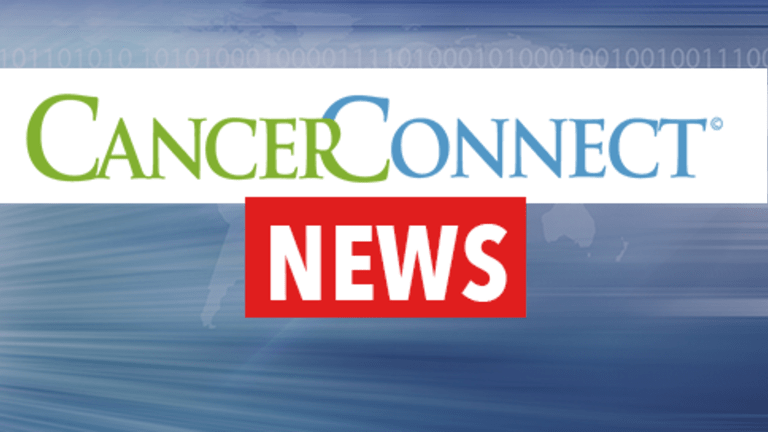 Pay it Forward
Survivors become peer mentors to newly diagnosed women and offer experience, insight, and hope.
Jacqueline Agresta
The Pregnant with Cancer Network
In 2003 Jacqueline Agresta, 33, of Long Island, New York, was four months pregnant with her first child when she found lump in her right breast. Because she had cystic breasts and had had benign lumps removed in the past, Jacqueline wasn't all that worried as she proceeded with the needle biopsy. When her doctor offered to look at the sample under a microscope right then in the office, Jacqueline said sure, confident that it wouldn't be anything to worry about. But the news wasn't good: her doctor told her that the cells were in fact malignant; Jacqueline had breast cancer.
"It's so hard to explain what that moment feels like," she says, remembering the transition from healthy expectant mom to cancer patient. "Fifteen minutes ago I was totally healthy; now I have a potentially deadly disease."
The next few weeks were a blur as Jacqueline and her husband, Peter, saw surgeons, oncologists, and OB/GYNs, working to formulate a treatment plan that would optimize her treatment and the safety of their unborn child. It was during this period, as they sought information about their situation, that Peter found the Pregnant with Cancer Network during an online search. The contact came at the perfect time, and Jacqueline reached out to the organization.
"Pregnant with Cancer immediately connected me with a peer support person who had been through it," Jacqueline says, "so that was the best because we spoke on the phone and through the Internet. It was someone who had been through it—just someone to say, 'Yes, my baby is healthy.'" It was an enormous comfort, Jacqueline says, to connect with another woman who had experienced the same fears and who was now on the other side with a positive, healthy outcome. "She was three years out and doing great, and she mailed me pictures of the baby. I just wanted someone to tell me that my baby would be okay. There's a lot of misinformation out there, a lot of doctors who tell you it can't be done, when women do it all the time. It's unbelievable, but it really can be done."

Inspired by the connection with her peer support mentor and by the plan that she developed with her doctors, Jacqueline set out to take care of business. Her plan would include surgery to remove her right breast, followed by four weeks of chemotherapy (Adriamycin® [doxorubicin]/Cytoxan® [cyclophosphamide]) before her delivery date, and a course of chemotherapy (Taxol® [paclitaxel]) following the birth. She responded extremely well to her initial chemo, underwent successful surgery, and delivered her daughter, Scarlet, via cesarean section on December 30, 2003. Scarlet was perfectly healthy, and Jacqueline soon started her second round of chemo.
But the Taxol, Jacqueline says, combined with postpartum depression, put her in a dark place, and she really struggled emotionally until she again sought the help of a peer network. "I'm a social worker," she says, "so I was, like, I run support groups—I don't need a support group. By the time I was sobbing every night, my husband said, 'Please join a support group and get some mental health help.' When I finally did join a support group, it was the best thing I ever did."
It was also during this dark period, Jacqueline says, that she first began thinking about giving back as a peer mentor herself. "My peer support person was so great that I always thought, I can't wait to get to the other side of this when I can tell someone, 'Don't worry, my baby is fine, and I'm going to send you a picture of her.' In my dark moments, I thought, If I get through this, I am going to be a support person." It wasn't long after she finished her second round of chemo that Jacqueline responded to a notice in the Pregnant with Cancer Network newsletter, asking for peer mentor volunteers. "As a social worker, I'm trained in talking to people and helping people through crises, so I thought I had a lot to offer in that regard," she says.
Now Jacqueline is in her third year of mentoring other pregnant women with cancer through the Pregnant with Cancer Network. Since her initial surgery and two rounds of chemo, she has undergone subsequent prophylactic surgery to remove the other breast and reconstruction, which, together, took about a year. During that time she continued to mentor other women. "Every three or four months, I get a new person," she says, "and I guide them up to delivery. Some people want to talk only once; some people want to talk once a week. I let them guide the interaction." In each case, Jacqueline says, there are similar themes, allowing her to draw on her own experience and offer advice and support that only a survivor could provide. "There is fear for the baby, about loss of the breast," she says, "and loss of hair is huge—in a lot of ways harder than even loss of a breast, I think. And always, there is the question: Am I going to be here to watch this baby grow up?"
As she fields women's questions and provides them with the benefit of her own experience, Jacqueline is rewarded by knowing that she is offering perhaps the most precious of all gifts: hope. Hope remained central to her own story as she was determined to have another baby after her chemotherapy. Told by fertility specialists that she would never bear her own children because the chemo had put her into early menopause, she set out to learn as much as she could about natural healing; she ultimately opted to drastically change her diet and undergo acupuncture treatments as part of a regimen she discovered while researching on her own. Now, after delivering a second healthy baby—her son, Peter Jr.—and pregnant for a third time, she is determined to continue to pass along hope to all women in her situation. Though she knows each situation is unique, she feels that as a mentor she can offer women the insight of her experience and a glimpse beyond the despair that can sometimes be overwhelming.
"The thing that helped me most at my lowest point was reminding myself how many other women have done this and have come through it. Just being able to pass on that hope to someone else is the biggest reward."
The mission of the Pregnant with Cancer Network is to offer hope and support to women who are diagnosed with cancer while pregnant. Through a network of women across the United States (and around the world), the group matches each new patient with a woman who once was given a similar diagnosis. This volunteer lends support, shares her experiences, and offers hope. The Pregnant with Cancer Network wants women to know that they are not alone in facing cancer while pregnant. For more information about the Pregnant with Cancer Network, visit www.pregnantwithcancer.org or call (800) 743-4471.