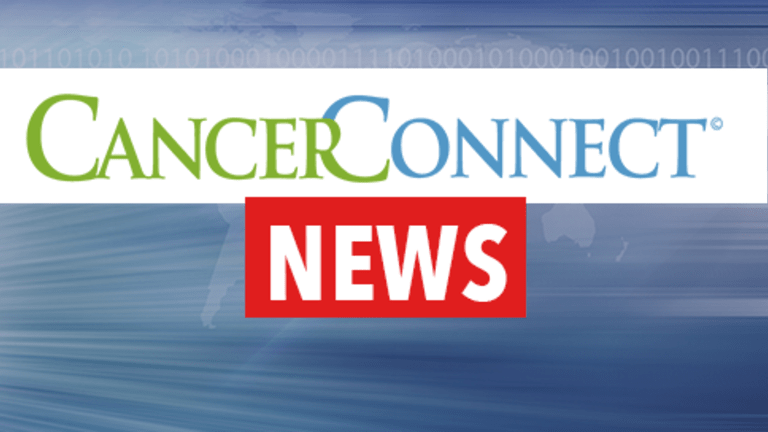 Ontak® May be an Effective Treatment Option for Refractory GVHD
Ontak® May be an Effective Treatment Option for Refractory Graft-Versus-Host-Disease
According to results recently published in the journal Blood, Ontak® (denileukin diftitox) may effectively treat acute graft-versus-host-disease that has stopped responding to standard therapy in some patients.
High-dose therapy combined with a stem cell transplant is considered the best treatment option for a variety of cancers, particularly cancers affecting the blood or immune system. High-dose therapy tends to kill more cancer cells than conventional-dose therapy. However, the high doses of therapy also kill more healthy cells (such as stem cells) than conventional doses. Stem cells are immature blood cells formed in the bone marrow, which is the spongy material inside large bones. Stem cells mature to form white blood cells, which fight infection; red blood cells, which deliver oxygen to tissues; and platelets, which help the blood to clot. Since the high doses of therapy can deplete stem cells and blood cell levels, patients receive an infusion of stem cells following the treatment. The stem cells can be collected prior to therapy from the patient (autologous) or from a donor (allogeneic) and infused into the patient following the high-dose therapy to restore levels.
Allogeneic stem cells have an added benefit of recognizing the patient's cancer cells as "foreign" and mounting an attack against them. However, the donor stem cells also have the potential to recognize the patient's healthy cells as foreign and attack them, resulting in a condition referred to as graft-versus-host disease (GVHD). GVHD can be chronic or acute and can be life-threatening. In fact, it is estimated that GVHD is responsible for 15% to 20% of the deaths within the first 100 days following an allogeneic stem cell transplant. Researchers are evaluating ways to prevent GVHD or reduce the severity in patients undergoing an allogeneic stem cell transplant.
Ontak® is a biologic agent that is approved for the treatment of cutaneous T-cell lymphoma. Ontak® is a type of agent that is comprised of two separate proteins that have been fused together through laboratory processes. One of the proteins that make up Ontak® is a laboratory-derived poison (toxin) that is identical to the toxin produced by the bacteria Corynebacterium diphtheriae, commonly known as diphtheria. The other protein segment of Ontak® is called interleukin-2 (IL-2), which is a naturally occurring immune substance responsible for stimulating some immune processes. The IL-2 segment of Ontak® binds to IL-2 receptors (CD25 antigen) on lymphocytes, normal and cancerous, and then delivers the diphtheria toxin into the cell. Once inside, the toxin destroys the cell. Results from some smaller clinical trials have demonstrated that Ontak® may provide an effective treatment option for patients who have stopped responding to standard treatment, including steroids for GVHD.

Cooking for Life
A new cookbook offers recipes bursting with flavor and health-boosting nutrients.
Researchers from Boston recently conducted a clinical trial to further evaluate Ontak® for the treatment of acute GVHD. This trial included 30 patients who had developed acute GVHD following an allogeneic stem cell transplant that had stopped responding to treatment with steroids. Following treatment with Ontak®, half (50%) of the patients achieved a complete resolution of GVHD and 21% achieved a partial resolution. Treatment with Ontak® was generally well tolerated.
The researchers concluded that Ontak® may provide an effective treatment option for patients with acute GVHD that has stopped responding to steroids. Patients with GVHD may wish to speak with their physician about the risks and benefits of participation in a clinical trial further evaluating Ontak® or other promising therapeutic approaches. Two sources of information regarding ongoing clinical trials include the National Cancer Institute (cancer.gov) and www.cancerconsultants.com. Personalized clinical trials searchers are also performed on behalf of patients at www.cancerconsultants.com.
Reference: Ho V, Zahrieh D, Hochberg E, et al**.** Safety and efficacy of denileukin diftitox in patients with steroid-refractory acute graft-versus-host disease after allogeneic hematopoietic stem cell transplantation. Blood. 2004; 104: 1224-1226.
Copyright © 2018 CancerConnect. All Rights Reserved.