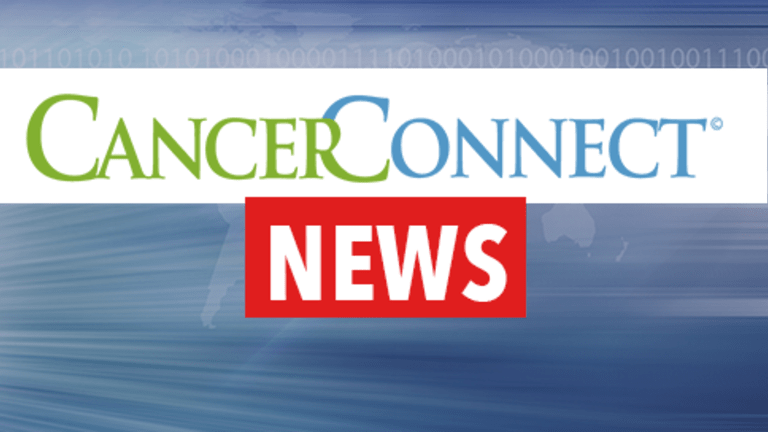 OMNI Health Media Develops Cancer Social Media Platform for Dana Farber
OMNI Health Media Develops Cancer Social Media Platform for Dana Farber
Dana-Farber helps young adult cancer patients adjust to a new reality

Program at Dana-Farber minimizes emotional toll cancer can have on a young adult
SUN VALLEY ID-OmniHealthMedia develops social media platform for Dana Farber.
BOSTON—More than 70,000 young adults are diagnosed with cancer in the United States each year.
"Research is beginning to show that young adult patients require tailored psychosocial and support services to address the unique stressors that cancer diagnosis and treatment add to normal development," says Karen Fasciano, PsyD, clinical psychologist and director of the Young Adult Program at Dana-Farber Cancer Institute in Boston.  "Young adults must undergo treatment at a time when they are still establishing a sense of self and independence. They are also often in the midst of making crucial decisions and commitments to work, intimate relationships, and family planning."
Recognizing this unmet need for young adult cancer patients, Dana-Farber established the Young Adult Program to provide cancer patients between the ages of 18-39 with an array of services and resources that complement the medical care they are receiving. This includes emotional counseling on fertility and family planning issues, what to expect while on treatment and after they finish their treatment.
"Many young adults are in disbelief when they hear a cancer diagnosis, mainly because the mentality is cancer is an old person's disease," says Fasciano "Our program is tailored to give this age group the special attention it needs to deal with emotional and developmental changes while trying to cope with a difficult medical condition."
The Young Adult Program recently launched a new, interactive website designed to meet the challenging social and emotional needs of its patients.  The site (www.dana-farber.org/yap), created with input from patients and survivors, provides coping skill resources, real-time online support groups, and archived educational workshops.  It also gives patients an opportunity to create profiles, "friend" or instant message others, and post comments and videos.

"It's helpful for young adults to have a place where they can connect with other cancer patients their age and get support that they otherwise can't necessarily get from family or friends," says Chris Guilfoil, a patient and member of the YAP website focus group.  "As a patient, it's sometimes hard to talk to friends or coworkers who don't understand what we're going through in dealing with cancer.  In this community, everyone gets it." The site (www.dana-farber.org/yap) was created through CancerConnect.com, an affiliate of Omni Health Media, LLC.
About OMNI Health Media: OMNI Health Media is a leading specialty publisher of health-related information with an emphasis on cancer, and on line applications and websites specifically for consumers. Established in 1996, OMNI develops and distributes multi-media health education content and programming, with an emphasis on cancer and women's health.  OMNI has developed over 200 websites and supplies educational content and programming to over 2700 physicians for use on cancer center and clinic websites, including CancerConnect.com.  OMNI's award-wining content programs reach over 1 million seekers of cancer information in English, Japanese, and Spanish each month.
About CancerConnect:CancerConnec.com is the leading social network for cancer patients, their friends, and family. This unique online application was developed by OMNI Health Media and combines a robust information platform consisting of current comprehensive information on cancer with a social network. It is populated with rich content to support the many ongoing needs of individuals battling cancer and is comprised of communities of individuals with similar interests in the area of cancer. The CancerConnect application is also available as a fully functional "private label" social network for people with cancer, their caregivers, and others who are interested in staying up-to-date about the set of diseases known as cancer. CancerConnect is used by Memorial Sloan Kettering Cancer Center, Roswell Park Cancer Inst, Vanderbilt, the Seattle Cancer Care Alliance and other leading centers. CancerConnect is licensed to hospitals and cancer clinics to enhance their Web sites, improve SEO, and allow cancer patients to be part of a social community without leaving the clinic. Disease-specific groups as well as groups focused on care giving, health and wellness, and nutrition all exist to provide support for anyone affected by a diagnosis of cancer.
Contact chweaver@omnihealthmedia.com
About Dana-Farber Cancer Institute (www.dana-farber.org) Dana-Farber is a principal teaching affiliate of the Harvard Medical School and is among the leading cancer research and care centers in the United States. It is a founding member of the Dana-Farber/Harvard Cancer Center (DF/HCC), designated a comprehensive cancer center by the National Cancer Institute. It provides adult cancer care with Brigham and Women's Hospital as Dana-Farber/Brigham and Women's Cancer Center and it provides pediatric care with Children's Hospital Boston as Dana-Farber/Children's Hospital Cancer Center. Dana-Farber is the top ranked cancer center in New England, according to U.S. News & World Report, and one of the largest recipients among independent hospitals of National Cancer Institute and National Institutes of Health grant funding.
Follow Dana-Farber on Twitter: @danafarber

Follow Dana-Farber on Facebook: www.facebook.com/danafarbercancerinstitute
​
Copyright © 2018 CancerConnect. All Rights Reserved.