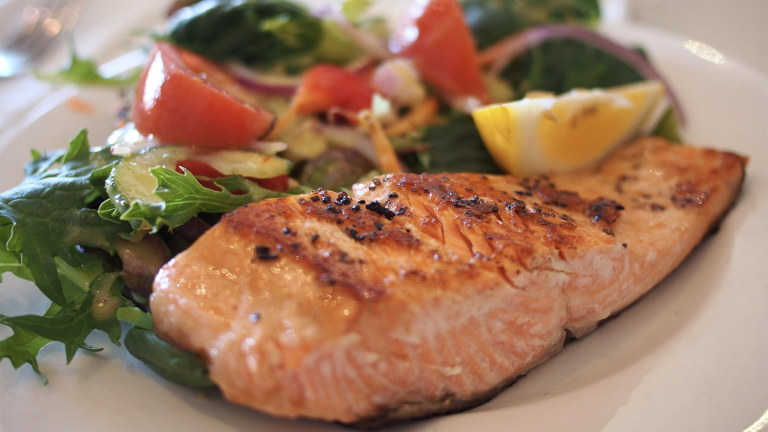 Nutrition for Cancer Patients
The following articles present the current, well-researched information about the relationship between diet and health.
While food is no substitute for proven medical treatment, it can help build the foundation of a healthy body – and a healthy body is stronger in the face of stress and illness.
Nutrition is for everyone, not just those fighting illness. Research has consistently indicated that a diet rich in fruits, vegetables, and whole grains may reduce the risk of cancer as well as heart disease. Furthermore, a sound diet is your best defense against obesity and diabetes.
Nutrition is perhaps the easiest place to begin in order to build health – whether you are living with cancer, surviving after cancer treatment, caring for a loved one with cancer, or simply interested in preventing cancer. Of course, we don't live in a vacuum – the combination of a healthy diet with regular physical activity is likely to provide more health benefits than either behavior alone. For more information about exercise, go to Exercise and Cancer.
If you've been diagnosed with cancer, nutrition will likely become an important component of your treatment plan. You will find that there are certain foods that will help build your immune system, give you energy in the face of fatigue, keep nausea at bay, help you gain weight or lose weight, and more.
If you are a survivor or a caregiver, you will find that sound nutrition is critical to maintaining your health and vitality. It will give you energy and boost your immune system – in short, it will keep you going.
Healthy Recipes for Cancer Patients-Survivors
The following articles present the most current, well-researched information about the relationship between diet and health. The recipes will help you enjoy food that is not only good, but good for you.
Articles
Cancer Connect maintains a directory of healthy recipes we have tried for cancer patients and survivors....