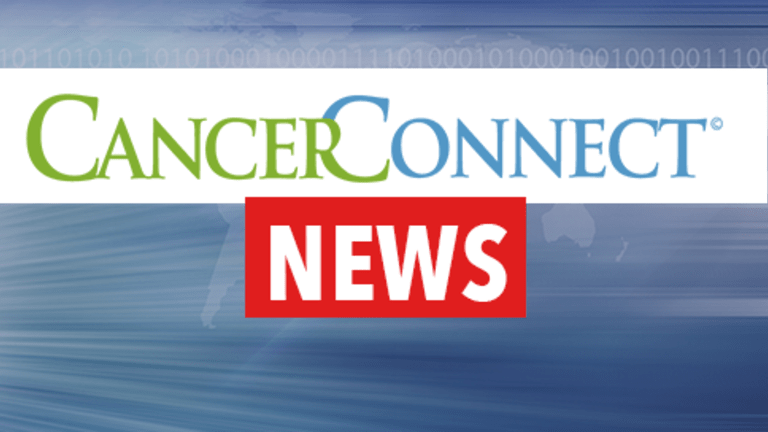 Novel Anti-Cancer Therapy Warrants Further Evaluation
Novel Anti-Cancer Therapy Warrants Further Evaluation
An innovative treatment strategy involving an agent referred to as RhuMAb VEGF has recently completed early phase clinical trials. These trials suggest that the use of RhuMAb VEGF may potentially play an important role in the future treatment of cancer. As a result, clinical trials are currently underway to further evaluate this treatment strategy and determine its utility in optimal treatment regimens.
Cancer cells require food, oxygen, and growth proteins in order to grow and spread. These essential nutrients are transported to the cancer cells by blood vessels. Angiogenesis is the process of creating new blood vessels necessary to transport "food" to the cancer cells. Vascular endothelial growth factor (VEGF) is a specialized type of protein that facilitates the process of angiogenesis. High levels of VEGF are expressed in a variety of cancers and have been implicated in unfavorable outcomes 1.
Recent research efforts have focused on inhibiting the process of angiogenesis in an attempt to halt the growth and spread of cancer.
Recombinant humanized monoclonal antibody to vascular endothelial growth factor (RhuMAb VEGF) is a novel agent that appears to stop the angiogenesis process. RhuMAb VEGF is a protein produced in a laboratory that binds to specific sites on VEGF. Through this binding mechanism, VEGF is inactivated, thus halting the growth of new blood vessels necessary to promote cancer cell growth.
Researchers from the City of Hope National Cancer Center and Indiana University recently conducted a clinical trial evaluating the safety of treatment with RhuMAb VEGF plus chemotherapy in 12 patients with advanced cancers. No significant side effects were attributable to RhuMAb VEGF. Importantly, 1 in 4 patients experienced a measurable regression in their cancer following treatment.
These results indicate that RhuMAb VEGF is safe when used in combination with chemotherapy. It is important to keep in mind that RhuMAb VEGF prevents angiogenesis, thus controlling the spread of cancer. Patients in this trial already had advanced cancer, so the effects of RhuMAb VEGF may not manifest through cancer regression, but overall survival due to the prevention of the further spread of cancer. Results of overall survival have not yet been established for patients involved in this trial. Results from future clinical trials involving RhuMAb VEGF will help to define its role in the clinical setting.
Patients with advanced cancers may wish to speak with their physicians about the risks and benefits of participating in a clinical trial further evaluating RhuMAb VEGF or other anti-angiogenesis agents. Two sources of ongoing clinical trials include the National Cancer Institute (cancer.gov) and eCancerTrials.com. eCancerTrials.com also provides personalized clinical trial searches on behalf of patients. (Journal of Clinical Oncology, Vol 19, No 3, pp 851-856, 2001)
1 Bergers, G. et al.
Science, Vol 284, pp 808-812, 1999
Copyright © 2018 CancerConnect. All Rights Reserved.