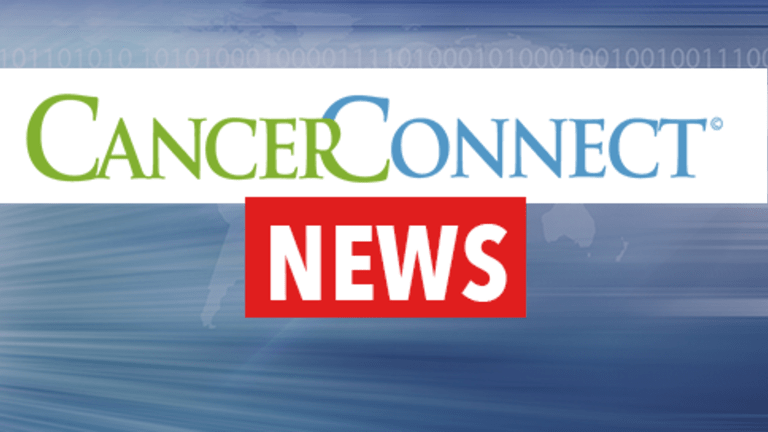 No Link Between Hormone Levels and Tamoxifen Response in High-Risk Women
No Link Between Hormone Levels and Tamoxifen Response in High-Risk Women
Among women at high risk of developing breast cancer, tamoxifen reduces the risk of breast cancer regardless of a woman's pre-treatment sex hormone levels. Furthermore, sex hormone levels do not appear to influence breast cancer risk in high-risk women. These results were published in the Journal of the National Cancer Institute.
While there is no perfect way to predict who will develop breast cancer, some factors can be used in combination to estimate a woman's risk. These include age, family history of breast cancer, previous breast biopsies and the results of these biopsies, and reproductive factors such as age at first menstrual period and age at first live birth.
For women who have a particularly high risk of breast cancer, researchers have evaluated ways to reduce this risk. Previous results from the National Surgical Adjuvant Breast and Bowel Project (NSABP) P-1 trial indicate that tamoxifen reduces the risk of breast cancer in women at high risk of the disease (high risk was defined as having at least a 1.66% chance of developing breast cancer over the next five years).
To build upon these findings, researchers with the NSABP P-1 trial evaluated whether the effect of tamoxifen varies by circulating hormone levels. Previously, a study of raloxifene (another drug that has been studied for breast cancer prevention) reported that raloxifene showed the greatest effect in women with the highest estrogen levels.
The researchers also assessed whether hormone levels were linked with breast cancer risk. If hormone levels influence breast cancer risk, it may be possible to use information about hormone levels to refine risk estimates and to identify those women most likely to benefit from tamoxifen. Other studies have suggested that high estrogen levels increase breast cancer risk, but these studies were not restricted to high-risk women.
The analysis of hormone levels, tamoxifen response, and breast cancer risk was conducted within the NSABP P-1 study population. The current analysis included the 135 postmenopausal women who developed breast cancer and a randomly selected comparison group of 275 postmenopausal women. Levels of estradiol, testosterone, and sex-hormone binding globulin were measured in blood samples collected at the start of the study. None of the women were currently taking postmenopausal hormones.
There was no link between levels of any of the three hormones and the probability of developing breast cancer.
Tamoxifen reduced the risk of breast cancer to a similar extent regardless of hormone levels.
The researchers conclude that "among women who already have a high risk of breast cancer…sex hormone levels should not be used to assess breast cancer risk or to guide decisions about treatment with tamoxifen." They recommend continued study of the relationship between sex hormones and breast cancer in high-risk populations.
Reference: Beattie MS, Costantino JP, Cummings SR et al. Endogenous Sex Hormones, Breast Cancer Risk, and Tamoxifen Response: An Ancillary Study in the NSABP Breast Cancer Prevention Trial (P-1). Journal of the National Cancer Institute. 2006;98:110-115.
Related News:Updated Results Confirm Tamoxifen Risks and Benefits (11/21/05)
Copyright © 2018 CancerConnect. All Rights Reserved.