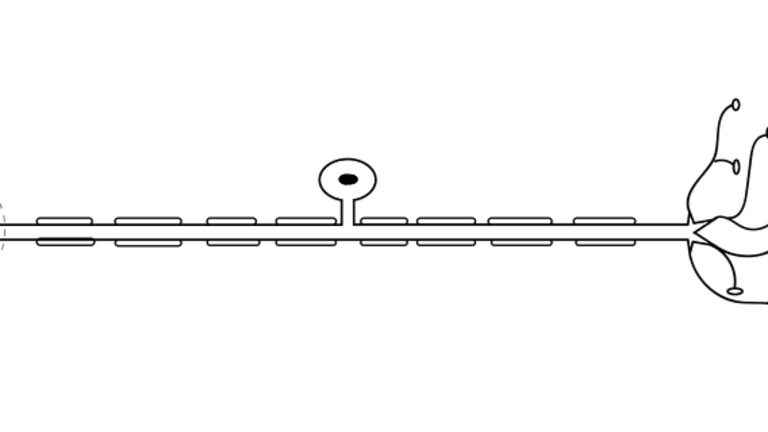 Neuropathy (Numbness and Tingling )- How is it Prevented and Treated?
Chemotherapy damage to nerves can cause numbness, tingling, & a loss of sensation known as peripheral neuropathy.
by Dr. C.H. Weaver M.D. updated 10/2021
It began with numbness and tingling in her feet. The numbness made it difficult for her to maintain her balance, especially in the dark. Gradually, the discomfort worsened. Sometimes she had sharp, burning pains in her feet. "Sometimes it would feel like I was walking on rocks."
What Jacqueline Cohen, PhD, is describing are some of the classic symptoms of peripheral neuropathy (PN). Dr. Cohen, a 64-year-old professor at Carnegie Mellon University in Pittsburgh and a four-year survivor of chronic myeloid leukemia, has developed PN as a side effect of Gleevec® (imatinib mesylate), the drug she takes daily to keep her cancer in check.
Dr. Cohen is one of thousands of cancer patients and survivors across the country who are coping with PN, a side effect associated with many chemotherapy drugs.
What is Peripheral Neuropathy?
Neuropathy means "disease of the nerves." The brain and the spinal cord make up the central nervous system. The peripheral nerves are those that branch out from the spinal cord into the trunk and the extremities (arms and legs).
"The peripheral nervous system is like the body's electrical wiring," says Tina Tockarshewsky, executive director of the Neuropathy Association, a New York–based national voluntary organization serving patients with neuropathy resulting from cancer treatment or other causes. "When the peripheral nerves are damaged, the electrical system goes haywire. Sometimes there are sparks, and sometimes the lights go out."
Pain and numbness, particularly in the hands and feet, are hallmark symptoms of PN. The condition can also cause a wide variety of other symptoms, depending on which nerves are damaged.
These symptoms may begin during or after cancer treatment. They tend to worsen over time, and they may persist for a year or more after treatment is completed. For many patients, damaged nerves do eventually heal and symptoms clear up. For others, however, the nerve damage—and the symptoms—may be permanent.1
Symptoms of Peripheral Neuropathy
Numbness and tingling are the symptoms most often associated with peripheral neuropathy, though other symptoms exist. These include weakness, pain in the arms, hands, legs and/or feet, and abnormal sensations such as burning, tickling, pricking or tingling, also known as paresthesia.
The areas of the body most commonly affected by peripheral neuropathy are the fingers and toes. Symptoms usually start at the end of the extremity and gradually move upward. Bowel function may also be compromised, causing or worsening constipation and eventually causing blockage of the intestines.
Depending on which nerves are damaged, symptoms of peripheral neuropathy may include any of the following:
Blurred vision
Constipation
Cramping, pain, or weakness of muscles
Decreased sensitivity to heat or cold
Difficulty with fine motor tasks (such as buttoning, picking up small objects, and turning pages)
Difficulty passing urine
Dizziness, loss of balance, stumbling, or tripping when walking
Hearing loss or ringing in the ears (tinnitus)
Increased sensitivity to pain
Loss of feeling (numbness) in the extremities (fingers, toes, hands, feet, arms, and legs)
Loss of sensitivity to heat and cold
Muscle cramping, pain, or weakness
Painful, electric shock–like sensations in the spine
Tingling or burning sensations in the extremities ("pins and needles")
What Causes Peripheral Neuropathy?
Chemotherapy, as well as other drugs, for the treatment of cancer may cause peripheral neuropathy. Other conditions that can also cause peripheral neuropathy include:
Diabetes
AIDS
Uremia (too much urea in the blood due to kidney problems)
Severe malnutrition
Trauma, such as broken or dislocated bones
Cancer
How is Chemotherapy Induced Peripheral Neuropathy Treated?
If you have symptoms of peripheral neuropathy, you should notify your doctor immediately. Treatment for peripheral neuropathy that is caused by chemotherapy may require stopping the treatment or changing to a different drug that does not cause damage to the nerves. If immediate steps are not taken at the onset of symptoms, peripheral neuropathy can become a long-term problem.
Medications That May Be Prescribed to Treat Chemotherapy Induced Neuropathy
Glutathione2,3,4
Antidepressants
Cymbalta® (duloxetine)
Effexor® (venlafaxine)
Elavil® (amitriptyline)
Aventyl, Pamelor (nortriptyline)
Antiseizure medications
Neurontin® (gabapentin)
Tegretol® (carbamazepine)
Ultram® (tramadol)
Lyrica (pregabalin)
Cymbalta and Lyrica are both FDA approved or the treatment of neuropathic pain. Other treatments that patients with painful neuropathy may find helpful, include anesthetic skin patches, opioid pain relievers, acupuncture, and transcutaneous nerve stimulation (a procedure in which low-voltage electric current is passed through electrodes adhered to the skin).
Acupuncture
A technique originating thousands of years ago in the Chinese culture, acupuncture uses thin needles inserted into the body at certain points. Each point controls the energy, called 'Chi' in Chinese medicine, in different parts of the body. These points also appear to control sensation, such as pain or numbness. Acupuncture has been shown to relieve pain associated with peripheral neuropathy.5
In a randomized trial of patients with solid tumors, acupuncture significantly improved symptoms of chemotherapy-induced peripheral neuropathy compared with usual care.
Ting Bao, MD of the the Integrative Medicine Service, Memorial Sloan Kettering Cancer Center, New York, and colleagues carried out a pilot study comparing 8 weeks of real versus sham acupuncture or usual care in 75 patients with solid tumors and persistent moderate to severe CIPN who had ≥3 months of chemotherapy
The researchers found that 8 weeks from beginning acupuncture, a significant decrease in pain, tingling, and numbness was observed in recipients of real acupuncture versus usual care.10
Massage: By increasing blood flow, massage may provide pain relief associated with peripheral neuropathy.6
Physical therapy: Through range of motion and stretching exercises, physical therapy may strengthen muscles that are weak and improve other symptoms of peripheral neuropathy.
Transcutaneous nerve stimulation (TNS): Through the use of a special device that transmits electrical impulses through electrodes attached to your skin, TENS has been shown to provide pain relief and may promote nerve regeneration.7,8
Recovery from peripheral neuropathy is usually slow, but steps can be taken to encourage regeneration of the damaged nerves. Some approaches include acupuncture, massage, physical therapy, and transcutaneous nerve stimulation.
How long does it take for neuropathy to go away after chemo?
In some situations, symptoms of neuropathy may lessen but not completely go away. For example, nerve injury caused by radiation often does not recover well. Neuropathy caused by chemotherapy is also difficult to cure, and recovery may take 18 months to five years or longer.
How else can patients cope with the symptoms of peripheral neuropathy?
Understanding what causes PN symptoms can reduce feelings of fear and panic and help patients feel more in control. In addition, some simple lifestyle changes can help patients deal with its effects on daily life.
Use a night-light to reduce the risk of stumbling in the dark.
Install grab bars in the shower or sit on a stool while showering.
Sleep with the head elevated 30 degrees to reduce dizziness on rising.
Use specially designed utensils to make it easier to eat with numb fingers.
Can Peripheral Neuropathy be Avoided?
Doctors can adjust the way chemotherapy is delivered to minimize or reduce the risk of PN, says Dr. Lieberman. For example, smaller, more frequent doses of chemotherapy may result in less PN than larger, less frequent doses. Taking a time out from chemotherapy—that is, stopping treatment for a while and then restarting it—may also help reduce PN.
Tips from a Patient
Audrey Youngelson hasn't let either metastatic breast cancer or peripheral neuropathy slow her down. "I have cancer," Audrey says, "but cancer doesn't have me." The 72-year-old travel agent from New City, New York, recently returned from a trip to Egypt, where she toured the pyramids on a motorized folding scooter.
"It doesn't matter where I am—I have neuropathy," she says. "So why not enjoy life as much as I can?"
Audrey developed PN symptoms after being treated for breast cancer with surgery and radiation therapy in 1985. Whether her treatment caused the neuropathy has never been clear—officially, it is considered idiopathic, or of unknown cause.
She offers this advice to other cancer patients affected by PN:
Talk to your healthcare providers about your neuropathy symptoms. Be assertive in asking to be referred to a neurologist who is an expert in PN.
Keep trying treatments until you find one that works for you.
Make use of adaptations and assistive devices to help you function. Unable to operate a car's foot pedals because of painful neuropathy in her feet, Audrey drives a car equipped with hand controls.
Don't hesitate to ask others for help when you need it.
Join a support group where you can share your experiences and learn from others coping with the same condition.
Drugs That May Cause Peripheral Neuropathy
Platinum-containing drugs: Paraplatin® (carboplatin), Eloxatin® (oxaliplatin), Platinol® (cisplatin)
Taxanes: Taxol® (paclitaxel), Taxotere® (docetaxel)
Vinca alkaloids: Eldesine® (vindesine)Navelbine® (vinorelbine)Oncovin® (vincristine)Velban® (vinblastine)
Other Adriamycin® (doxorubicin) DepoCyt® (cytarabine) Etopophos® (etoposide) Gemzar® (gemcitabine) Gleevec® (imatinib mesylate) Ixempra® (ixabepilone) Thalomid® (thalidomide) Trisenox® (arsenic trioxide) Velcade® (bortezomib)
Antidepressant Cymbalta Might Tame Post-Chemotherapy Pain
The antidepressant Cymbalta® (duloxetine) appears to reduce the numbness and tingling associated with taxane or platinum-based chemotherapy.
Cymbalta is a serotonin-norepinephrine reuptake inhibitor (SNRI) that works by increasing the amounts of serotonin and norepinephrine, natural substances in the brain that help maintain mental balance and stop the movement of pain signals in the brain.
To evaluate the effect of Cymbalta on pain from chemotherapy-induced peripheral neuropathy, researchers conducted a randomized, double-blind study that included 220 patients who were predominantly survivors of breast and gastrointestinal cancers and who had peripheral neuropathy induced by paclitaxel or oxaliplatin. Patients were randomized to receive Cymbalta or placebo. Cymbalta dosing started at 30 mg daily for the first week and then increased to 60 mg daily for 4 weeks.
Over the course of treatment, pain scores fell in both groups, but significantly more so in the Cymbalta group. More patients in the Cymbalta group reported a reduction in pain—59 percent, compared to 38 percent in the placebo group. Approximately one-third of patients in the Cymbalta group reported a clinically significant 30 percent or greater reduction in pain scores, compared to 17 percent of placebo-treated patients. Furthermore, 21 percent of patients in the Cymbalta group reported that their pain was cut in half, compared to 9 percent in the placebo group.9
References:
Cascinu S, Catalano V, Cordella L, et al. Neuroprotective effect of reduced glutathione on oxaliplatin-based chemotherapy in advanced colorectal cancer: a randomized double-blind, placebo-controlled trial.
Cascinu S, Catalano V, Cordella L, et al. Glutathione prevents peripheral neurotoxicity induced by oxaliplatin-based chemotherapy in advanced colorectal cancer patients.
Wang W-S, Lin J-K, Lin T-C, et al. Oral glutamine is effective for preventing oxaliplatin-induced neuropathy in colorectal cancer patients. The Oncologist. 2007; 12: 312-319.
Chavez C. Prickly business. The finer points of acupuncture. Positively Aware. 1995 Jan-Feb:14-5.
HIV neuropathy. Project Inform perspective. 1997 Jul; (22): 12-3.
Ghoname EA, Craig WF, White PF, et al. Percutaneous electrical nerve stimulation for low back pain: a randomized crossover study. Journal of the American Medical Association. 1999;281:818-823.
Mendonca AC, Barbieri CH, Mazzer N. Directly applied low intensity direct electric current enhances peripheral nerve regeneration in rats. Journal of Neuroscience Methods. 2003 Oct 30; 129(2): 183-90.
Smith EML, et al. CALGB 170601: A phase III double blind trial of duloxetine to treat painful chemotherapy-induced peripheral neuropathy (CIPN). Presented at the 2012 annual meeting of the American Society of Clinical Oncology, June 1-5, 2012, Chicago, IL. Abstract CRA9013.
JAMA Netw Open. 2020;3[3]:e200681
A Resource for Patients:
Neuropathy Association: The Neuropathy Association is a nonprofit organization providing patient education and support, volunteer-led support groups, and advocacy for patients with neuropathy. www.neuropathy.org