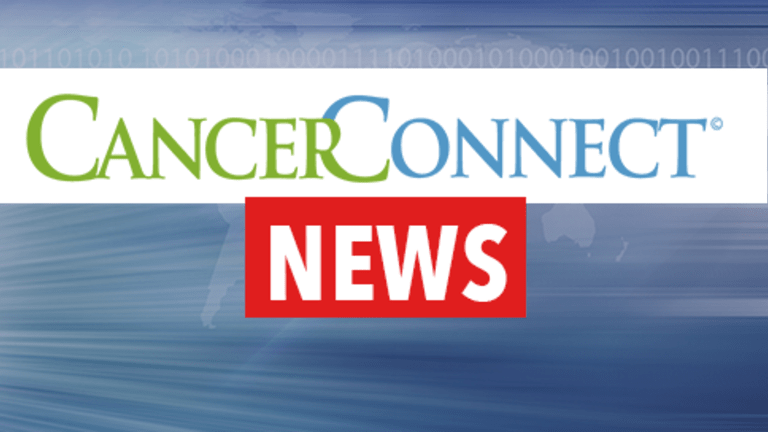 Navigating the Insurance Appeals Process
Follow these important steps to ensure that your appeal gets the attention it deserves.
By the Patient Advocate Foundation
Facing an insurance denial for a medical procedure or therapy during the already challenging time of an unexpected illness can add further stress. Unfortunately, this scenario is all too common among families facing a cancer diagnosis, as coverage denials can occur at any point during the administrative process—from the original request for preauthorization through final submission of a claim for payment.
Because each insurance policy is different, it would be impossible to write a fail-safe plan for obtaining approval for each patient in all situations. However, these tips can help patients and their loved ones navigate the appeal process successfully by providing concrete advice for those faced with a denial and by offering resources that may be available to assist.
Step #1: First Things First
If you have received a denial letter from your insurance company for a therapy or procedure that your doctor has recommended, you will need to submit a written appeal. The procedure may have already been performed or may be scheduled for a future date. Preauthorization is often required for a treatment, test, or surgical procedure before it has occurred. If the procedure requires preauthorization, make sure you (or your doctor) have a copy of the authorization or approval from the insurance company. Your first goal is to provide all necessary information to ensure coverage for the procedure from the outset. It is best to involve your medical provider in this process, as the insurer will typically require documentation about your particular health condition and a clinical explanation of why the therapy or procedure has been prescribed.
Request a copy of the denial in writing whenever possible: if the denial pertains to a procedure that has already taken place, you will need to know exactly why it was denied. When submitting an appeal for a denied treatment, procedure, or service, address the specific reason for the denial, gathering all necessary information and submitting a comprehensive appeal packet. There are several steps you should take to produce a thorough appeal packet.
Step #2: Gather Preliminary Information
Keep a record of all insurance communications, including any letters you receive and telephone calls you make or receive related to the denial. First and foremost, you need a copy of the denial letter. The denial letter should include a specific reason for the denial and a reference to the plan language that will further explain the basis for the denial. Call your doctor's office and find out what information was submitted to the insurance company; ask for a copy of any information and/or letters written by your doctor requesting the treatment.
Also, by reading the denial letter and your plan document carefully, check to see if there is any further information or documentation that the insurance company requires. The insurer should tell you the precise steps you need to take to appeal the denial. Be sure you understand each step of the appeal process. If you do not understand your rights or if the appeal process is unclear, check with your employer or insurer. Be sure to follow the guidelines specifically outlined in the denial letter.
Step #3:Understand the Illness and the Insurance

You need to understand your illness to discuss your case with the insurance company. It is important that you understand exactly what the doctor wants to do and why. Your doctor will typically submit a letter outlining in simple medical terms what he or she proposes to do. This letter is often referred to as the "treatment plan" or "plan of care."
It is also important that you understand your insurance coverage. Always have a copy of your current plan language on file. Insurance companies are required by law to provide you with the full plan language, not just a summary or booklet. This language is key to understanding your benefits and maximizing reimbursement, as it is a contract between you and the insurance company. Read your plan language.
If your insurance is provided through an employer, call the benefits manager and ask him or her to explain your coverage. Is the employer self-insured? Does the employer contract with a third party to administer the plan or pay claims? It makes a difference because you may be able to get your denial overturned by working with the benefits manager or the designated representative from your company's human resources department. If the company is not self-insured, explaining the problem to the benefits manager—both verbally and in writing—may be very helpful. The benefits manager can, in some situations, put enough pressure on the insurance company to get the denial overturned.
Step #4:Write the Appeal Letter

Once you gather the preliminary information and have a basic understanding of your illness and your insurance policy, you are ready to start the appeal process. In most cases your appeal should include the following documentation:
A formal appeal letter
A letter from your doctor and/or any involved specialists, addressing the specifics of your case
Any pertinent information from your medical records
Any articles from peer-reviewed clinical journals that illustrate medical efficacy to support your case
The purpose of the appeal letter is to tell the insurance company that you disagree with its decision and why you believe the prescribed treatment or procedure should be covered. The letter should be factual and written in a firm but pleasant tone. Your appeal letter should include the following information:
Your identification. This might include your policy number, group number, claims number, or other information to identify your case.
The reason for the denial as explained in the denial letter
A brief history of the illness and its treatment. Typically, this information will also be included in the doctor's letter.
The correct information. If you believe that the decision was made because of an error, state the correct information. Use specific information based on facts to show why the treatment should be provided. Explain what you are asking the insurance company to do. Typically, you are asking the insurer to reconsider the denial and approve coverage for the procedure in a timely manner.
For sample appeal letters that may be helpful in submitting your appeal, visit the "Resources" section of the Patient Advocate Foundation Web site at www.patientadvocate.org.
Step #5:Your Doctor's Appeal Letter
Your doctor(s) will write a letter discussing clinically important information and why the proposed treatment is medically necessary and appropriate for your particular situation. Ask your doctor if there are any documents in your medical records that may be helpful in your appeal. In some cases the insurance company may need to see what treatment you have already received.
An insurance company may deny a procedure based on having insufficient evidence to support the fact that the requested procedure is helpful for a specific disease. If you and your doctor believe that this is the basis for your denial, you need to submit documentation that the procedure is effective (such as articles from professional journals, studies, or clinical magazines). Your physician and specialist can often assist you in obtaining this documentation.

These four pieces of information—appeal letter, doctor's letter, pertinent information about your case, and supportive documentation—should be compiled in a packet and submitted to the insurance company by registered mail or other form of delivery that you will be able to track so that you can know who signed for the information. This will alleviate the possibility that the insurance company can claim that it never received your appeal. You should photocopy all the information you submit and add it to your insurance file. It's also a good idea to call the insurance company to confirm receipt of the materials.
After your appeal has been submitted, you must wait for a response. This can be the hardest part. Your plan should indicate the length of time within which the insurer must respond.
Step #6:Evaluate the Results
If you receive a call or letter informing you that your denial has been overturned and the insurance will cover the procedure, you have succeeded! But you're not quite done: you need to request a copy of the approval letter. Be aware of any conditions that are included. If the conditions are unreasonable and unacceptable to you, discuss them with your doctor and the insurance company contact person. You may consider continuing with the appeal process. Most plans have several levels of appeal.
If your appeal is denied, you need a copy of the second denial letter containing the specific reason for the denial. At this point some insurance companies will offer you what they call an "external review." This means that the insurer will send your appeal to an outside company with which it contracts to review the denial, the appeal, and any new information and make a recommendation to the insurer about the procedure in question.
In some states the law allows the patient to request that the case be sent for an external review. Contact your state insurance commissioner's office for more information about state regulations for external reviews (www.naic.org/state_web_map.htm). If you live in a state that has an external review board, you can contact the state department of insurance for further information. The external review company can act only within specific guidelines; it cannot override your policy. At this point if you have exhausted all the levels of appeal and are not satisfied with the decision, your remaining alternative may be to pursue the issue in court.
This article is a summary of information taken from the Patient Advocate Foundation's full-length publication titled Your Guide to the Appeals Process. Please visit our Web site to view this and other useful publications. The Patient Advocate Foundation seeks to safeguard patients through effective mediation, ensuring access to care, maintenance of employment, and preservation of financial stability.
For more information about the Patient Advocate Foundation, visit www.patientadvocate.org or call (800) 532-5274.
Beth Darnley, Senior Editor
Chief Program Officer
Patient Advocate Foundation
2008 Publication Committee Chairman
Tanya Walker, RN, BSN 
Senior Clinical Case Manager
Patient Advocate Foundation       
Mary Giguere, RN, BSN



Director, Colorectal CareLine
Patient Advocate Foundation
Pat Jolley, RN
Supervisor, Patient Services
Patient Advocate Foundation