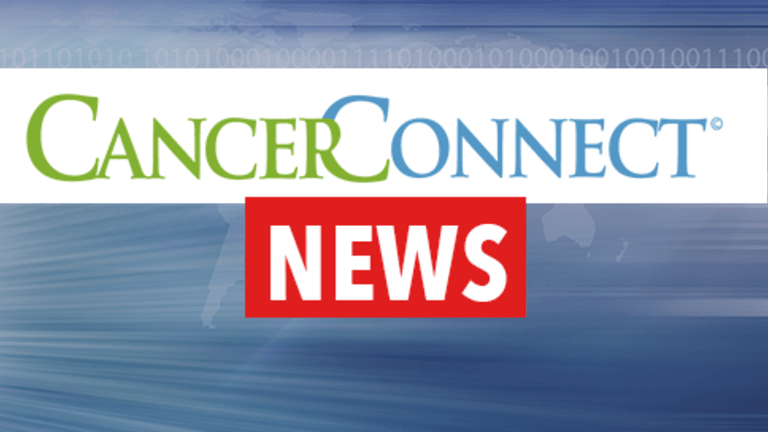 Natural Beauty Products
What "natural" really means and why it matters
We hear the terms natural and organic a lot these days—perhaps most often in the grocery store or at our local farmers' market. And now that we're making these important considerations when it comes to what we put in our bodies, many of us are beginning to take similar care with what we put on our bodies. As a result, natural beauty products are an increasingly important component of overall health and wellness.
Choosing natural beauty products, however, may not always be straightforward. Many brands claim "natural" or "organic" on their labels, but how do we know which products—from lipstick and mascara to lotions and cleansers—really are free of harmful chemicals? And what does "natural" really mean?
What Is Natural?
If you're committed to natural cosmetics and skin care, you'll likely want to find products that aren't just partially natural but 100 percent natural. According to Tere Ochoa, spa director for the Rancho La Puerta resort in Tecate, Baja California, Mexico, a skin care product is 100 percent natural if it contains no synthetic preservatives, petrochemicals, or genetically modified ingredients. "This means that the formula is free of ingredients such as parabens, PEG [polyethylene glycol], phthalates, and detergents such as sodium laureth sulfate," she says. Furthermore, Ochoa says that a product that contains bleach or that has been deodorized, refined, tested on animals, or treated with gamma radiation during the manufacturing process won't meet her standard for "natural."
Just as important as what natural beauty products don't contain is what they do contain. Ochoa says that the skin care formulas she uses at Rancho La Puerta contain ingredients from plants and flowers that are grown in their natural habit. And natural doesn't end with the product itself or its ingredients—a truly natural skin care formula is created in an ecologically balanced process from start to finish. This includes starting with sustainably grown ingredients and finishing with sustainable packaging (for example, recycled materials and reusable containers).
Two product lines that Ochoa uses at the spa—Amala and Primavera—provide examples of effective, key ingredients you may find in natural beauty products. Below, Ochoa names some of these ingredients and their purpose in skin care:
Jasmine—hydrates and restores elasticity; an antioxidant to protect from free-radical damage; soothes and comforts sensitive skin
Cocoa bean—helps skin retain moisture and restores elasticity; an antioxidant; protects against inflammation
Blue lotus—provides skin with vitamins, minerals, and amino acids; purifies
Myrtle—cleanses, purifies, and tones skin
Why Choose Natural?
It's easy to understand why we want to avoid harmful ingredients in the foods we eat, as the potential effects—short- or long-term sickness—are obvious. Consider beauty products similarly: we apply them to the surface of our skin, but because they're absorbed into the skin, the impact, good and bad, may be deeper than we think. "Natural products penetrate through the pores and go deep into the skin," explains Ochoa. This may mean that with beneficial ingredients, your beauty products can serve your body beyond the surface. And, likewise, potentially harmful ingredients might be absorbed and are not washed away at the end of the day.
Keep in mind as well that when you choose natural products that are produced using sustainable processes, you're making a more ecologically sound choice. In other words, the benefits of going natural don't end with the consumer.
Ready to Shop? Read Those Labels. As mentioned earlier, just because a product label says "natural" or "organic" doesn't mean that it's as natural or organic as you want it to be. Rule number one in shopping for cosmetics and skin care items is to read labels carefully. Learn about which ingredients may be beneficial for your skin type and the goals of your beauty regimen (for example, do you want to treat acne, soothe sensitive skin, or nourish aging skin?). For help, consult an esthetician who specializes in natural or holistic skin care. Knowledgeable staff at health food stores or skin care retailers with a wide selection of natural products may also be able to help. Finally, learn about potentially harmful ingredients (see sidebar) that are commonly found in beauty products.
You can learn more about the safety of personal care products at the Skin Deep cosmetic safety database (www.cosmeticsdatabase.com) maintained by the Environmental Working Group (www.ewg.org). Search the database by product, ingredient, or company to learn the hazard levels of thousands of commercially available products.
Ingredients to Avoid
Teens Turning Green, a national youth movement whose mission is to eliminate toxic exposures that threaten our health and the environment, publishes a list of 30 chemical ingredients that may be linked to cancer and other health risks. Called the "Dirty Thirty," this full list can be viewed at www.teensturninggreen.org.
Here are several examples from the Dirty Thirty of chemicals found in products many of us use daily:
Benzyl Acetate
Found in: Many cosmetics and personal care products
Risks: Linked to pancreatic cancer; may also cause damage to lungs, liver, and gastrointestinal tract
Bronopol
Found in: Moisturizer, body wash, makeup remover, and anti-aging products
Risks: May harm immune system, lungs, and skin
Benzalkonium Chloride and Benzethonium Chloride
Found in: Moisturizer, sunscreen, facial cleanser, and acne treatment
Risks: May harm immune system and can trigger asthma; possible carcinogen
Diethanolamine (DEA)
Found in: Sunscreen, moisturizer, foundation, and hair color
Risks: May harm skin and immune system; possible carcinogen
Formaldehyde
Found in: Deodorant, nail polish, soap, shampoo, and shaving cream
Risks: May harm immune and respiratory systems, skin, and blood; probable carcinogen
1,4-Dioxane
Found in: Body lotion, moisturizer, sunless tanning products, baby soap, and anti-aging products
Risks: Found in 46 of 100 personal care products marketed as organic or natural; inhalation exposure to high levels has caused vertigo, drowsiness, headache, anorexia, and irritation of the eyes, nose, throat, and lungs of humans; may also irritate the skin; classified by the Environmental Protection Agency as a probable carcinogen
How Potentially Dangerous Are Unnatural Beauty Products?
Depending on the ingredient in question, the potential harm caused by chemical ingredients in beauty products varies. While some ingredients may cause no ill effects, others are considered toxic or even carcinogenic, meaning they can cause cancer. The threat of these substances is considered serious enough that this past July the Safe Cosmetics Act of 2010 was introduced to the US Congress. This new law would give the US Food and Drug Administration the authority keep harmful ingredients out of personal care products. Under the current law, manufacturers are able to decide whether or not a product is safe. Additional provisions of the new legislation include phasing out ingredients linked to cancer, birth defects, and developmental harm; creating safety standards to protect children, the elderly, workers, and other vulnerable populations; and requiring full disclosure of ingredients. To learn more about the Safe Cosmetics Act of 2010, visit the website of the Campaign for Safe Cosmetics at .
Guaranteed Natural: Do-It-Yourself Beauty Recipes
One way to be certain that the personal care products you use are 100 percent natural is to make them yourself. Many of the ingredients recommended in do-it-yourself (DIY) personal care recipes are affordable and easy to find—often in grocery or health-food stores. Another advantage of DIY: you can customize formulas according to your preferences, such as consistency and fragrance. The Campaign for Safe Cosmetics offers several DIY recipes as well as a list of books about DIY cosmetics. Here's one example:
Lip Balm

3 tablespoons grated unbleached beeswax

5 teaspoons carrier oil (sunflower, castor, or jojoba)

6 or 7 drops essential oil (such as lime, lemon, tangerine, grapefruit, or peppermint)

1 teaspoon honey for flavor
Melt the beeswax and carrier oil in the top of a double boiler, stirring to combine. Remove from heat; add honey and essential oil. Mix thoroughly so the honey does not clump. To add a little color, stir in a tiny dab of lipstick with a coffee stirrer. Pour the mixture into sterile containers; let sit 20 minutes before covering or moving. For glossier lip balm, use 2 teaspoons wax and 8 teaspoons carrier oil.
Source: Campaign for Safe Cosmetics, www.safecosmetics.org