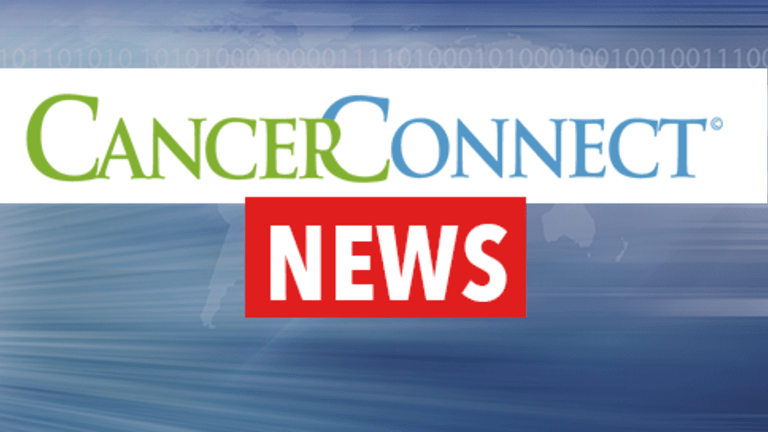 Managing Locally Advanced NSCLC in the Elderly
Managing Locally Advanced NSCLC in the Elderly
For some elderly patients with locally advanced non-small cell lung cancer (NSCLC), combination chemoradiotherapy provides a clinically significant benefit over radiotherapy alone, according to the results of a study published in The Lancet Oncology.[1]
Lung cancer remains the leading cause of cancer death in the United States. Non–small cell lung cancer (NSCLC) accounts for approximately 85% of all lung cancers.
Many NSCLC cases occur in people over the age of 65, but there is limited information about how best to treat older patients. Elderly patients are at a higher risk of toxicity due to reduced organ function and comorbidities. As a result, some older patients cannot tolerate aggressive treatment. However, some data has indicated that overall health, not just age, is an important factor in choosing appropriate treatment—and some older individuals who are otherwise healthy can tolerate more aggressive treatment.[2]
Researchers from Japan conducted a randomized clinical trial that included 200 patients over the age of 70 with unresectable stage III NSCLC. All patients were considered ineligible for platinum-based combination chemotherapy as a result of comorbidities, an ECOG performance status of 2, or age (over 74 years). Patients were randomly assigned to receive radiation therapy alone or radiation therapy in combination with low-dose carboplatin.
The second interim analysis was performed 10 months after completion of patient accrual and the safety monitoring committee recommended early publication of the results because of the significant difference in overall survival. Median overall survival for the patients receiving chemotherapy plus radiation was 22.4 months, compared to 16.9 months for those receiving radiation alone. More patients in the combination group experienced grade 3-4 hematological toxicities, including neutropenia, leucopenia, and thrombocytopenia. These patients also had higher rates of grade 3 infection. Pneumonitis, esophagitis and late lung toxic effects were similar between the two groups.
The researchers concluded that some elderly patients with locally advanced NSCLC will benefit from concurrent chemotherapy and radiation and assert that this treatment approach should be considered for this population.
In an accompanying editorial, Juan P. Wisnivesky from Mount Sinai School of Medicine and Gary M. Strauss from Tufts Medical Center conclude that the current study "provides reasonable evidence that concurrent chemoradiation can improve survival in elderly patients with inoperable stage III NSCLC" but they caution that the hematological toxicities should not be overlooked.[3]
A single small study is probably not sufficient to define a new standard of treatment, but the results of this study are promising and warrant further research.
References:
​
[1] Atagi S, Kawahara M, Yokoyama A, et al. Thoracic radiotherapy with or without daily low-dose carboplatin in elderly patients with non-small-cell lung cancer: a randomised, controlled, phase 3 trial by the Japan Clinical Oncology Group (JCOG0301). The Lancet Oncology. 2012; 13(7): 671-678.
[2] Wang S, Wong ML, Hamilton N, et al: Impact of age and comorbidity on non-small-cell lung cancer treatment in older veterans. Journal of Clinical Oncology. 2012; 30(13): 1447-1455.
[3] Wisnivesky JP, Strauss GM. Treating elderly patients with stage III NSCLC. The Lancet Oncology. 2012; 13(7): 650-651.
Copyright © 2018 CancerConnect. All Rights Reserved.