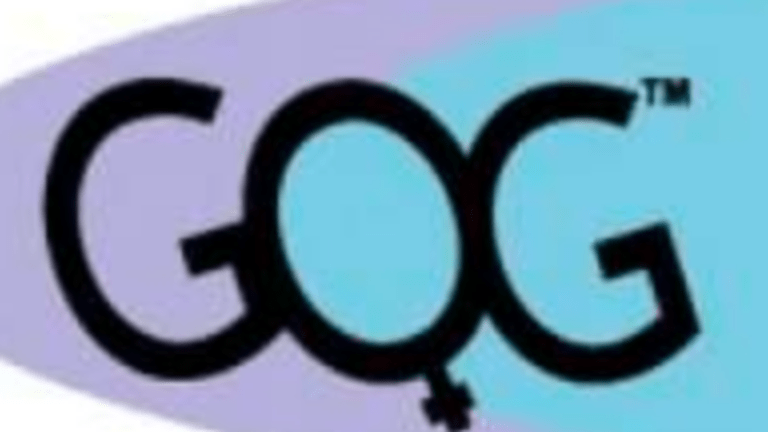 Lymphedema and Gynecologic Cancers
A primer on lymphedema from the Gynecologic Oncology Group...
With advances in the treatment of gynecologic cancers (cervical, uterine, ovarian, and vulvar) and subsequent improvements in survival, the important issues of survivorship and quality of life have been gaining much needed attention among healthcare providers and oncologists. While treatments may be effective in eradicating cancer, the long-term side effects associated with these interventions—particularly those related to surgery and radiation—may result in chronic conditions that have a significant impact on a woman's ability to enjoy her day-to-day life.
Lymphedema is one of these chronic conditions that can present a problem if not managed correctly. A condition of acute or chronic swelling associated with a disruption of the lymphatic system, lymphedema can occur in any part of the body but most frequently affects the upper or lower limbs. Extracellular fluid composed of water, protein, fats, bacteria, and cellular waste products, lymph is normally channeled into the lymphatic vessels, transported to lymph nodes, and eventually returned to the bloodstream. But a dysfunctional lymphatic system can lead to persistent swelling; a feeling of fullness, heaviness, and discomfort in the affected limb; and tightness of clothing or shoes. Lymphedema also predisposes women to cellulitis, lymphangitis, and a compromised immune system.
Both surgery and radiation—common treatments among women with gynecologic cancers—are risk factors for developing lymphedema. Lymph nodes are often surgically removed to evaluate for the presence or spread of cancer or because they are obviously involved with cancer. Radiation treatment can also interrupt lymphatic flow.
The onset of lymphedema is variable and can occur within weeks of surgery or treatment or may occur years later. Once present, lymphedema requires lifelong attention; if left untreated, it can become an irreversible condition.
The first step in the treatment of lymphedema is recognition and diagnosis. Although there has been increasing awareness of the need to identify women with lymphedema, particularly those with breast cancer who have undergone the removal of axillary lymph nodes, the issue has been considerably underappreciated and underreported in cases of gynecologic cancers. Incidence rates ranging from 3 to 64 percent have been reported, depending on the type of cancer and the surgery or treatment utilized.

Treatment involves several components, such as manual lymphatic drainage, compression wrapping, exercises, and education about skin care and integrity. Manual lymphatic drainage (MLD) is similar to massage but uses lighter pressure to move lymph fluid from a poorly functioning lymphatic pathway to an adjacent functioning one; this is often performed by a licensed lymphedema specialist. During the initial phase of treatment, the therapist performs MLD daily; following this therapy, the patient is taught to perform MLD herself, and she periodically returns to a therapist for maintenance. Compression wrapping or hosiery is specially fitted to help prevent lymph reaccumulation, and it is particularly important during air travel. Compression garments are fitted after daily MLD has achieved its desired effect. Elastic taping may also be used to affect lymphatic flow. Exercise enhances lymphatic flow, mobility, and protein absorption. Maintaining skin integrity is also vital to long-term lymphedema management.
Success in managing lymphedema comes from early detection, prompt intervention, and knowledge of the risk factors that predispose a patient to this condition. Although lymphedema has historically received minimal attention, it is gaining recognition because of its profound impact on a woman's self-image and quality of life. Medicare, for example, now recognizes and covers compression garments used in the treatment of lymphedema. Additionally, the Gynecologic Oncology Group—a National Cancer Institute–funded cooperative research group committed to improving cancer care for women with gynecologic malignancies—continues to participate in research aimed at reducing lower-extremity lymphedema by studying less radical forms of surgery, such as sentinel lymph node biopsy for vulvar and cervical cancers, and evaluating the effectiveness of different treatment strategies for lymphedema.
Women who have survived the perils of a cancer diagnosis should be able to enjoy the hard-fought life they are now living, and it is only through continued thoughtful and effective research that we healthcare providers will be able to fully define the scope of lymphedema and evaluate interventions directed at its prevention and treatment. If you are facing surgery or other treatment that may affect your lymphatic system, speak with your healthcare provider about lymphedema education and prevention. If you have already undergone treatment, discuss evaluation and treatment for lymphedema. Help is available.
To learn more about lymphedema, contact or visit:
American Cancer Society
(800) ACS-2345 [800-227-2345]
www.cancer.org
National Lymphedema Network
(800) 541-3259
www.lymphnet.org