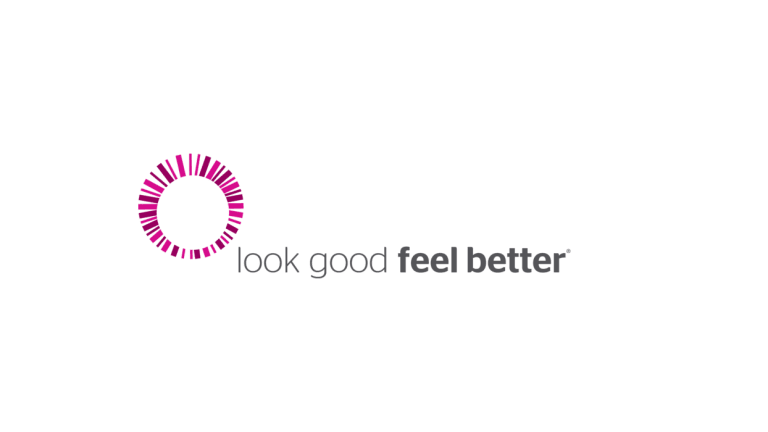 Look Good…Feel Better
The groundbreaking program reaches a 20-year milestone.
Since its inception in 1989, Look Good…Feel Better (LGFB) has been about more than simply improving a woman's external appearance. This groundbreaking program, which offers one-of-a-kind patient support by teaching practical coping skills one-on-one, in a group workshop setting, and through self-help materials, gives women the tools they need to take control of the appearance-related side effects of cancer treatment and feel better about themselves.
For the more than 50,000 women who take part in the program each year, the benefits are powerful. Sitting around a table with others in the same situation, they laugh, share stories, and discuss their appearance concerns and favorite beauty secrets. Trained volunteer beauty professionals lead the sessions, offering practical tips about skin care, makeup techniques, nail care, and guidance for coping with hair loss.
According to Dr. Mary Jane Massie, a psycho-oncologist at Memorial Sloan-Kettering Cancer Center in New York, virtually all cancer patients who receive chemotherapy will experience troubling problems with appearance. She says, "The Look Good…Feel Better program helps patients work their way through the difficulties with appearance in a way that doctors, nurses, and other medical professionals will never approach."
The LGFB sponsors continuously gather information from program participants about the value of the program from their vantage point. Through the online Look Good…Feel Better evaluation, participants have reported that they are overwhelmingly satisfied with their experiences. In fact, 95 percent of LGFB participants completing the evaluation report say that LGFB is useful or very useful, and 91 percent say it helps them improve their self-image during cancer treatment. In addition, 96 percent say they would recommend the program to other cancer patients.
But the best way to get a real sense of the kind of transformation that is possible through the program is to hear from a survivor.
Kenya Davis Tells Her Story
When 27-year-old Kenya Davis was diagnosed with leukemia in March 2008, she was shocked. "I had just had a checkup earlier that year, in November, and the doctor said, other than being a little anemic, I was perfectly healthy," she recalls.
Pregnant with her second child, Kenya suffered a miscarriage a few months later. "I always say that baby saved my life," she says, "because this is how they discovered that I was sick. I truly know the meaning of 'blessing in disguise.'"
Kenya was ready to fight her cancer from the initial diagnosis. The mother of a five-year-old daughter, Déziah, she says she didn't have time to feel bad about it. In fact, she says she thinks her husband, Lynwood, took it a lot harder than she did. "I had to be in the hospital for my first treatment for a full month," she remembers. "And I think he stayed in the hospital with me for 29 of the 30 days." Now in chemotherapy, Kenya says the hardest thing is being away from her family during each weeklong in-hospital treatment.
Kenya was referred to the Look Good…Feel Better program by her social worker at the hospital and figured that it might be a fun distraction from everything else going on around her. "It was so much more than I thought it would be. I thought I would go to see a presentation about skin care and it would be educational, but I had no idea it would be so much fun!" laughs Kenya.
The title of this program speaks for itself, she says, because that's just how she says she felt. "I looked good and felt so much better during and after the session. In fact, I felt like a superstar! All of the little tricks to pamper myself and forget about treatments for a little while go a long way.
"Best of all," she adds, "I walked away with a lot of new friends—people who knew exactly what I was going through."
Kenya completed her chemotherapy treatments in October 2008, and she cannot wait to get on with her life. "I'm done. I've been at peace with my leukemia since I was diagnosed. I always knew that I would come out the other end okay, and that helped me out a lot. But I am done with it. I want to go back to work."
If you are undergoing treatment and are interested in attending a Look Good…Feel Better workshop, or for more information about the program, please visit www.lookgoodfeelbetter.org. You can also call (800) 395-LOOK [5665] or contact the local chapter of the American Cancer Society.