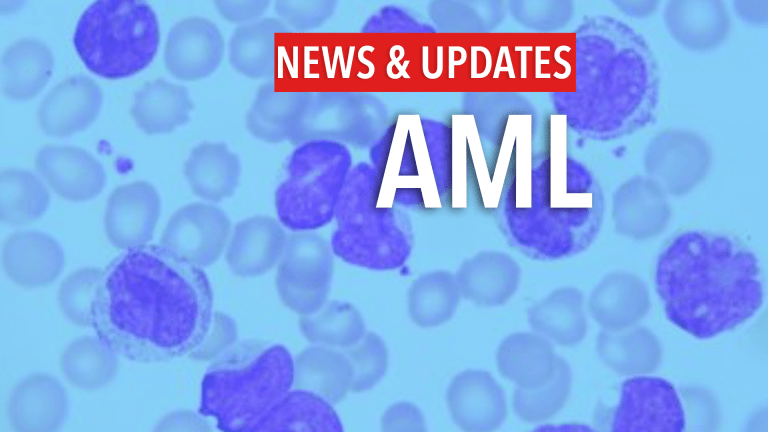 Long Term Complications are Common Following Cure of Acute Myeloid Leukemia
Long Term Complications are Common Following Cure of Acute Myeloid Leukemia in Children
Researchers at St. Jude's Children's Research Hospital in Memphis, TN have recently reported that children with acute myeloid leukemia (AML) who are cured after treatment are at a high risk for developing a number of long-term complications later in their life. The importance of this study, published in the Journal of Clinical Oncology, is to raise awareness in physicians and parents so early identification of these complications can be made, leading to appropriate intervention and treatment.
Acute myeloid leukemia is a cancer of the white blood cells. The bone marrow contains early blood-forming cells, called stem cells, which grow and mature into 3 blood cell types: red blood cells, which provide Oxygen to tissues, platelets, which aid in blood clotting, and white blood cells, which fight infection. Acute myeloid leukemia is characterized by the rapid uncontrolled growth of immature white blood cells in the bone marrow, resulting in excess accumulation of these cells. These leukemia cells crowd the bone marrow, suppressing formation and function of other blood cells, and ultimately invade other parts of the body including the blood, lymph system, and vital organs. Acute myeloid leukemia is a rapid growing cancer and treatment must be aggressive for an optimal chance of cure. Treatment options for patients with AML usually consist of chemotherapy, radiation and/or stem cell transplantation.
Researchers evaluated the long-term complications of 77 children surviving 10 or more years after the diagnosis of AML. Growth abnormalities were found in 51% of these patients, cognitive (mental processes) abnormalities in 30%, donor stem cell transfusion acquired hepatitis in 28%, endocrine (hormonal) abnormalities in 16%, cataracts in 12%, and cardiac (heart) abnormalities in 8%. Patients who received radiation had more difficulty with academic development and a greater decrease in height. Higher doses of radiation and/or a younger age of initiation of radiation therapy resulted in an increased risk for developing academic difficulties as well as growth and development abnormalities. Additionally, patients receiving chemotherapy, radiation therapy and a donor stem cell transplant had a greater decrease in weight and were likely to develop growth hormone deficiency, hypothyroidism, hypogonadism, infertility, and cataracts.
These researchers concluded that long-term complications are common in patients surviving more than 10 years after treatment for AML. Fortunately, many of these complications are treatable when identified early. These findings should be useful in defining and directing areas in which physicians and families can closely monitor children who have received treatment for AML. Parents with a child with AML may wish to talk with their doctor about the signs and symptoms of these long-term complications as well as the risk their child has for developing certain complications. Parents may also wish to talk to their doctor about the risks and benefits of participating in a clinical trial evaluating promising new treatments for children with AML that may be associated with fewer side effects. Sources of information on ongoing clinical trials include comprehensive, easy-to-use services listing services provided by the National Cancer Institute (cancer.gov) (Journal of Clinical Oncology, Vol 18, No18, pp 3273-3279, 2000)