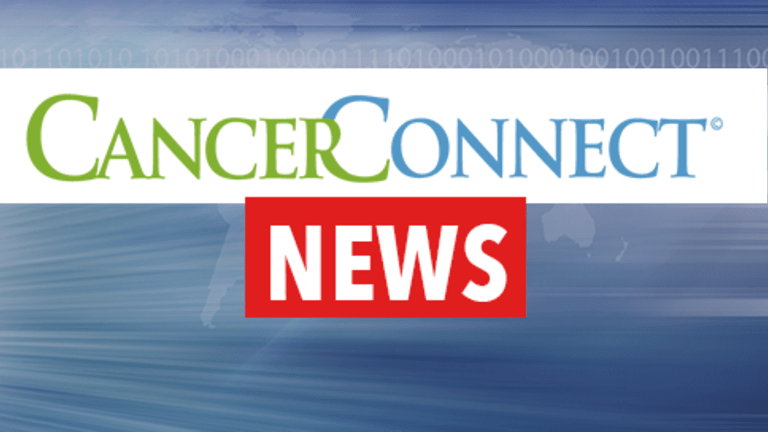 Kids Kicking Cancer
Young cancer patients learn powerful mind-body techniques to relieve pain and stress—and teach adults to do the same.
"Children want to be powerful," says Rabbi Elimelech Goldberg, founder of Kids Kicking Cancer (KKC), a nonprofit organization that teaches pediatric cancer patients the mind-body techniques of martial arts, with the mission to "ease the pain of very sick children while empowering them to heal physically, spiritually and emotionally."
Martial arts, and particularly the breathing techniques that are involved, can be an empowering tool for these young warriors, Rabbi Goldberg—known as Rabbi G—says. By learning the power of their own breath, children can take an active role in managing their own pain and stress during treatment, thereby gaining a sense of control in an otherwise chaotic time and realizing welcome physical relief. "Allowing these children to breathe out the pain and bring in the karate energy, or chi, gives them power over pain," he says.
Having lost his young daughter, Sara Basya, to leukemia more than 30 years ago, Rabbi G has spent the subsequent years working to help young patients cope with cancer. First as director of a summer camp for pediatric cancer patients and now through KKC, Rabbi G continues to work to ease the toll that pain and stress can take on young patients. Throughout his career, he says, the indomitable spirits of the children he has worked with have propelled his mission: "These children are so inspiring. I know that they can impact this entire planet."
Children across the spectrum of treatment and physical ability can benefit from learning martial arts, Rabbi G says: "So long as children can hear and control their breathing, they are effective in taking an active role in their healing." At treatment centers and through advocacy and support organizations in California, Michigan, and New York, KKC offers programs that include weekly martial arts classes for patients and siblings ages two to 22, one-on-one support for patients, instruction in breathing and meditation for patients and siblings, therapeutic martial arts and physical therapy for brain tumor patients, end-of-life palliative support, and bereavement counseling. In addition, the organization trains medical staff in KKC pain management techniques.
When young patients have learned the techniques themselves, the program encourages them to pass along to adults the stress- reduction strategies they have learned. "When these children teach adults," Rabbi G says, "they have purpose that helps them reframe their illness and their lives. Coming from the context of the martial arts, the children feel that they have the power to teach the world." This focus on building a skill that not only benefits the individual but goes on to make the world a better place is the foundation of the organization's mantra: Power. Peace. Purpose.
Survivor Jennifer Taylor, who was diagnosed at 17 with Hodgkin's lymphoma, knows the impact of acquiring power, peace, and purpose amid the turmoil of cancer treatment. After enduring multiple rounds of chemotherapy and radiation in addition to a stem cell transplant, Jennifer was introduced to the KKC program as an in-patient through a social worker at her treatment center. At the time, she initially learned relaxation and breathing techniques; upon her release from the hospital, she began attending the KKC karate classes. The program has helped mitigate her own fears, she says, and has offered invaluable perspective: "I've learned to control the panic I feel when I go to the doctor and hear something I don't understand. I can step back and use my breathing to not panic and not jump to conclusions. The other main benefit has been motivation: when I go to class, I see other kids who are sick like me, and I realize that if they can do it, so can I. The other kids push me to do better."

For more information about Kids Kicking Cancer, visit www.kidskickcancer.org.
Stress Relief: Now on Your Smartphone
Kids Kicking Cancer creates an application for smartphones.
The children who have learned breathing and meditation techniques through the Kids Kicking Cancer programs know that focusing on the breath can alleviate stress and pain. Now they want everyone to benefit from the simple techniques they use. With the creation of the Breath Brake app for smartphones, KKC is bringing its tested methods to the public. The application, available for BlackBerry and iPhone platforms, teaches users to relax mind and body through basic deep-breathing techniques—demonstrated by kids with cancer.
The concept for the app emerged from the organization's practice of inviting young patients to teach their newfound breathing techniques to adults who are also battling stress and pain, says Rabbi G. Their efforts were so successful that the organization won the prestigious Robert Wood Johnson Community Health Leaders Award in 2004 in recognition of its work to bring stress-relief techniques to the public.
Now with the Breath Brake app, which serves as a scheduler to remind people to regularly pause to breathe and relax their bodies, KKC is working to bring the group's award-winning techniques to an even wider audience. And the application has another benefit: each time a user takes a "breath brake," that use of the app is registered, and the children who helped create it can see the steadily rising number of users—continually showing them the power of the skills they are teaching and using. "When you breathe, our children have less pain," says Rabbi G of the twofold positive benefit. "What a wonderful, motivating tool."