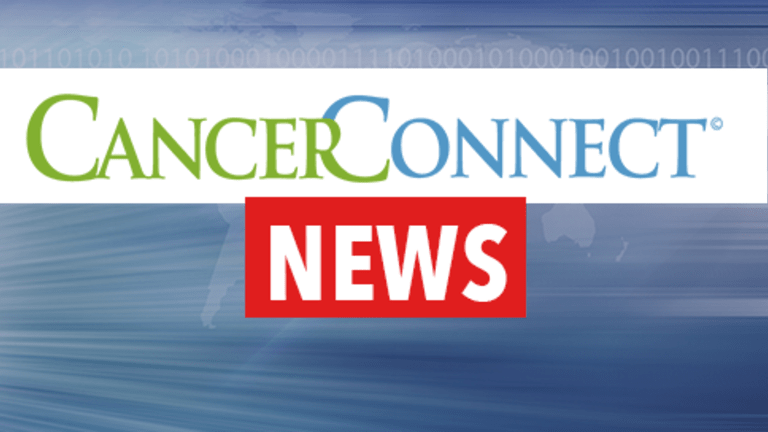 I Ran for Mom
Running (or walking, hiking, swimming, or cycling) for a cause is about the message as well as the miles.
I have always been pretty comfortable referring to myself as a jogger. It seems the right name for the easy lope that gets me comfortably down the trail. There was a brief period when I did a little sprinting—on the high school soccer field—but beyond that I've generally run not too far and not too fast.
But then my mom was diagnosed with chronic lymphocytic leukemia. And I decided it was time to put my jogging shoes in the closet and became a committed runner. The incentive? The opportunity to raise funds for the Leukemia & Lymphoma Society (LLS) through Team in Training, the world's largest endurance sports training program. I ran the Nike Women's Half Marathon in San Francisco in October 2008 and, together with an incredible network of family and friends, raised just under $10,000 in support of Mom and of the incredible research and services provided by LLS.
I was hooked. This past October I upped the ante. I figured if I was going to ask my friends and family to contribute again—especially in this economic climate—I would need to challenge myself. So I ran a full marathon in Chicago. And let me tell you, it was a challenge.
But running for a cause provides inspiration and emotional fuel that has gotten me through the miles with—most of the time—a smile still on my face. Because in the end it's not about how tired I am or how much my left hip hurts. It's about the commitment that I've made to honor my mom and all the other survivors and their families by running the miles and raising the funds. And, maybe most of all, it's about hope.
Plenty of other runners agree. I was one of more than 8,000 runners participating in the Chicago marathon who ran on behalf of 123 participating charities. And it's not just us runners who get in on the game. Team in Training and other organizations now offer hiking, biking, and triathlon teams, along with experienced coaches to make sure you're prepared for the big event.
So, really, there's no excuse. With a coach, a supportive team, an enormous fan base (think all survivors everywhere), and the inspiration that come as part of the experience, the time to hit the road (or the trail, the bike path, the swimming pool…) is now. See you out there!
[sidebar]
Ready to Go?
The following are just a few of the many opportunities to train for an endurance event and raise funds for cancer-related charities.
American Cancer Society
DetermiNation
www.cancer.org/docroot/PAR/PAR_10_DetermiNation.asp
"DetermiNation is the American Cancer Society's nation of athletes determined to end cancer. This powerful and inspiring movement saves lives by enabling athletes to dedicate their training and participation in marathons, triathlons, cycling races, and other endurance events to a lifesaving effort to fight a disease that has already taken too many lives."
ColonCancer Alliance
Undy 500
"The Undy 5000 is a 5,000-meter (5K) walk/run to raise awareness about colorectal cancer. Participants in the Undy 5000 events are encouraged to draw attention to their bottoms—and colorectal cancer—by participating in their underwear. This will mean different things to different people. This might mean matching team boxer shorts for some, colorful boxer briefs for others, or even logo-branded shorts for corporate teams. Some people may even choose to wear their boxer shorts over their favorite running pants. So get as creative as you want! The only thing we ask is that you remember that this is an all-ages event…and dress appropriately."
Imerman Angels
Imerman Activewww.imermanangels.org/imerman_active.php
"Imerman Active Team Training is an endurance training program that trains participants to complete marathons. Imerman Active participants raise money to benefit one-on-one cancer support through Imerman Angels. In exchange for their fundraising efforts, team members receive professional training by experienced coaches, monthly team parties, race day events, a prerace pasta party and a post-race victory party, and the knowledge that all money raised will help provide cancers fighters with one-on-one support."
Susan G. Komen for the Cure®
Susan G. Komen Race for the Cure
"In 2008, Susan G. Komen for the Cure celebrated the twenty-fifth anniversary of the Susan G. Komen Race for the Cure, the largest series of 5K runs/fitness walks in the world, with well over 1 million participants since 2005. The Komen Race for the Cure series raises significant funds and awareness for the fight against breast cancer, celebrates breast cancer survivorship, and honors those who have lost their battle with the disease."
Marathonfor the Cure®
www.komenteammarathon.org
"Marathon for the Cure, a program of Susan G. Komen for the Cure, is a grassroots fundraising program offering runners the chance to join in the fight against breast cancer by running a full or half marathon."
Breast Cancer 3-Day
www.the3day.org
"Thousands of women and men come together, each raising money for Susan G. Komen for the Cure and the National Philanthropic Trust Breast Cancer Fund. Then they take their commitment to end breast cancer one step further and walk 60 miles over the course of three days."
Leukemia & Lymphoma Society
Team in Training
www.teamintraining.org
"Over the past 20 years, The Leukemia & Lymphoma Society's Team In Training® has grown to become an unparalleled sports training program. More than 390,000 participants, from first-timers to seasoned athletes, have trained with the team and achieved their best at marathons, half marathons, triathlons, 100-mile century bike rides, and hiking adventures."
Lance Armstrong Foundation
Team LiveSTRONG
www.livestrong.org/site/c.khLXK1PxHmF/b.2662793/k.A1BD/Team_LIVESTRONG.htm
"Team members will have access to their own personal Web page as well as fundraising tools and sample materials online, all of which will help make meeting the fundraising goal easy so they can concentrate on the real challenge—training for their endurance event!"
The LiveSTRONG Challenge
www.livestrongchallenge.org/site/c.frKPI1PAIoE/b.3920225/k.BDC4/Home.htm
"The LIVESTRONG Challenge is the Lance Armstrong Foundation's signature fundraising event. Whether you walk, run, ride, volunteer, or donate, your participation is one more powerful weapon in the fight against cancer."
Multiple Myeloma Research Foundation
Powerful Athletes
www.multiplemyeloma.org/donate-now-take-action/join-an-event/powerful-athletes
"You have the power to fulfill a dream and make a difference. By participating in an athletic event of your choice, you have a wonderful opportunity to not only honor friends and loved ones with multiple myeloma but to raise funds to support the Multiple Myeloma Research Foundation in its mission to bring patients new treatments and find a cure for multiple myeloma. The power of one becomes the power of many when you take on an event, take on multiple myeloma, and tap into the strength of your friends and family to support you."
Pancreatic Cancer Action Network
MarathonTeam
www.pancan.org/section_get_involved/events_fundraising/marathons.php
"Our Marathon Team is a great way for the novice or experienced runner to participate in a physical challenge while joining other dedicated supporters in the fight against pancreatic cancer. Marathon Team members are required to meet a fundraising minimum and will be provided with expert coaching, fundraising advice and a fundraising Web page, airfare, lodging, pre- and post-race celebrations, our official race shirt, and an experience you'll never forget! Alumni discounts are available for those who participate in more than one race in 18 months."
?
Copyright © 2018 CancerConnect. All Rights Reserved.