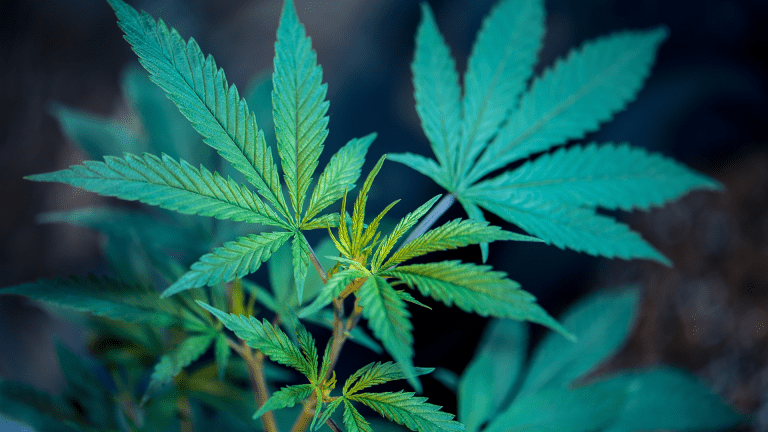 How Medical Marijuana Helps To Ease Cancer Treatment Side Effects
Various medical uses and health benefits have been attributed to medical marijuana.
Various medical uses and health benefits have been attributed to medical marijuana. In particular, many scientists and doctors tout the benefits of this herb in managing symptoms of cancer and side effects of chemo and radiation therapies for patients.
In fact today, a medicine derived from cannabis known for its generic name Nabiximols is a mainstay medication for treating the spasticity and neuropathic pain caused by diseases like multiple sclerosis and cancer. This medicine was derived from two strains of Cannabis sativa, which are known for their active compounds of THC and CBD. (1)
As for people who wish to use marijuana to alleviate symptoms and side effects of cancer treatment, hopefully, this article can help you in your search.
Management of Symptoms and Side Effects of Treatment
In terms of treatment of cancer per se, marijuana is still being investigated by various academic and pharmaceutical institutions. Both private and public organizations have actually allotted resources in continuous research on marijuana's potential benefit in the treatment of cancer. (1)
However, as of today, much of the scientifically proven benefits of marijuana for a cancer patient is in the management of the symptoms and side effects of cancer therapies.
Medical marijuana is sought after for its proven antiemetic properties. Cancer patients often develop a perpetual feeling of nausea which often results in vomiting. For patients of cancer who are in dire need of nutrition, vomiting can seriously cause malnutrition. (1)
The medicine Nabiximols, as mentioned above, was proven to provide "meaningful improvement" for spasticity in multiple sclerosis and pain caused by cancer. This drug underwent various phases of clinical trials and has been approved in many European countries. In the US, approval for clinical trials has been given by the FDA. (1) In Sweden, this medicine is available as a mouth spray. Patients can administer it orally daily for a maximum dosage of 32.4 mg of THC and 30 mg of CBD. (2) This medicine has been proven effective, although many experts found that inhalation of medical marijuana is still more effective than the oral route. Since THC has delayed when administered orally. (2)
Challenges in the use of Medical Marijuana
Clinicians and scientists, Albert Lockhart and Manley West conducted the first modern-day studies on the medical properties of marijuana. In 1964, they reported the observable health benefits of marijuana use among communities in Jamaica. In 1987, the two experts developed and gained the approval to release in the market the first medicine derived from marijuana known as Canasol. (3) This medicine was used for the treatment of glaucoma. (4)
Marijuana's potential health and medicinal value in cancer medication gained interest around the 1970s and 1980s due to reports of relief from chemotherapy side effects in patients of cancer and AIDS. (5) California was the first state in America to legalize medical marijuana in 1996. (6) This happened despite existing federal laws that prohibited all use of marijuana. Internationally, Canada first introduced a national system that regulates the industry of medical marijuana in 2011. (7)
The over 50 years of history of marijuana research resulted in a more open society to medical cannabis. In fact, many of the doctors who have previously been very skeptical about this herb have now started recommending marijuana as an important part of the management of symptoms of cancer and side effects of cancer treatment. In a study presented at the 2019 annual meeting of the American Society for Clinical Oncology, it was revealed that an overwhelming majority of oncologists actually strongly support and recommend the use of medical marijuana for cancer patients. The problem is that almost half of them feel that they are not qualified to prescribe it as part of the treatment. (8)

The things we know about the health benefits of marijuana have proven to be important reasons for its acceptance in aiding in the management of cancer. These studies proved to be vital in the eventual legalization of marijuana in many states in the US. However, despite our knowledge of marijuana's medicinal value, many doctors are not aware of it. As well, while the industry of medical marijuana grows the need for standardization is another challenge that should be given much attention. For instance, there is still not clear regulation on how cannabis strains are used in many dispensaries. This is important since the potency and specific benefits of marijuana depend entirely on its heritage. (8)
Both the American Cancer Society and the American Psychological Association have also observed that marijuana research, despite the leaps and bounds gained throughout the years, has many stumbling blocks. This includes exclusion from research funding to stricter requirements in ethics reviews. As such, both organizations have called upon the federal government to cultivate an enabling environment for scientists to conduct scientific studies on marijuana. (9,10)
Tips for Beginners
For patients and families who are contemplating adding marijuana in their treatment regimen, here are important tips for you:
● Inform your health care providers. Your doctor and the people who manage your treatment are your allies. Always inform them about your decision.
● Remember that medical marijuana should be in addition to your medical regimen and not the cure for your disease. As mentioned before, marijuana's benefits for cancer are still being investigated and no specific study has conclusively found that marijuana can cure cancer.
● Take advantage of the whole plants and not just the buds. For many recreational users, the buds and the flowers provide the optimum effects. However, for medical marijuana use, it is important to note that the THC and CBD found in cannabis is extracted from all parts of the plants. Furthermore, marijuana contains other bioactive chemicals that also provide various health benefits.
● Vaping is better than smoking marijuana. In terms of route, vaping produces the fastest effects. Also, the combustion of leaves of marijuana when burned produces carcinogenic smoke which, in some studies, has been correlated to lung cancer. The same as smoking tobacco, smoking marijuana can produce tar and nicotine which can be harmful to health.
● Find the strains of cannabis for you through trial and error. Different strains and hybrids produce different effects. Research on the strains of cannabis. Try different strains to find the best one for you. You may even consider plant on your own if this is legal in where you live, high-yielding strains can save you time and money.
● Take it slow. You can start at a small dosage first and subsequently increase the dosage.
Hopefully, this article has provided you with more knowledge about how marijuana can help in cancer treatment.
References:
Borgelt LM, Franson KL, Nussbaum AM, Wang GS (February 2013). "The pharmacologic and clinical effects of medical cannabis" (PDF). Pharmacotherapy. 33 (2): 195–209. doi:10.1002/phar.1187. PMID 23386598
"Produkt – FASS Allmänhet". fass.se.
Dr Farid F. Youssef. "Cannabis Unmasked: What it is and why it does what it does". UWIToday: June 2010.
Joy JE, Watson SJ, Benson JA (1999). "Marijuana and Medicine -- Assessing the Science Base" (PDF). Washington, D.C.: National Academy Press. Archived from the original(PDF) on 23 January 2018. Retrieved 28 July 2017.
"History of Marijuana as Medicine – 2900 BC to Present". ProCon.org. Retrieved 27 July 2017.
Carter GT, Flanagan AM, Earleywine M, Abrams DI, Aggarwal SK, Grinspoon L (August 2011). "Cannabis in palliative medicine: improving care and reducing opioid-related morbidity". The American Journal of Hospice & Palliative Care (Review). 28 (5): 297–303. doi:10.1177/1049909111402318. PMID 21444324
Sundern, Garth. "Cancer care providers see benefit in medical marijuana, but not comfortable prescribing." May 28, 2019
"Marijuana and Cancer". American Cancer Society. Retrieved 12 July 2017.
"Marijuana research: Overcoming the barriers". American Psychological Association. 14 September 2017. Retrieved 9 October 2017.