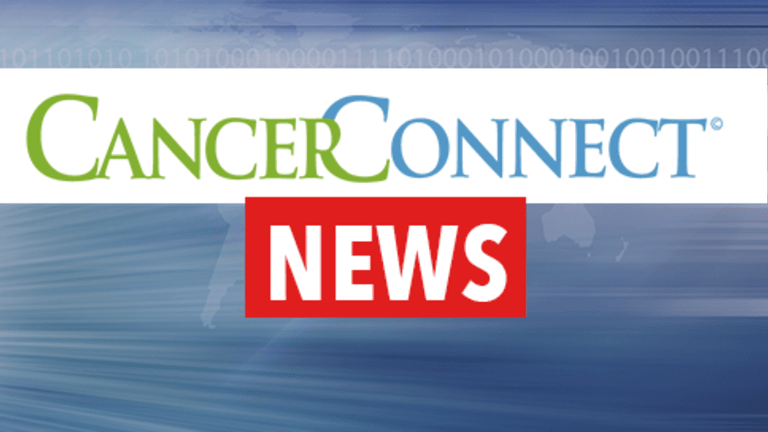 Hope on Wheels
One young survivor joins forces with Hyundai Motor America to raise awareness and funds for pediatric cancer.
Brianna Commerford knows a thing or two about what it takes to overcome challenges. In 2007 the then-nine-year-old New Jersey native was busy riding horses, playing soccer, and getting on with life as an active, happy kid when a diagnosis of Stage IV Hodgkin's lymphoma threatened to stop her in her tracks. But Brianna wasn't ready to let cancer stand in her way: over the next year, as she underwent chemotherapy treatments and infusions, suffered infections that resulted in long hospital stays, and fought a grueling battle with the disease, she never stopped believing that there would be a happy ending to her story. She knew she would be well again.
Brianna is now 14 and has been cancer-free for three years. The busy eighth-grader, who is a member of her school's cheer squad and track team as well as of the National Honor Society, has left cancer in the dust, but she has not forgotten the many other children who are still engaged in the fight. "Since I was diagnosed, I have been on a mission to raise awareness about pediatric cancer and to help raise funds for research so that a cure for this disease can be found," Brianna says. Now she is doing just that as national youth ambassador for Hope on Wheels, a nationwide independent nonprofit organization supported by Hyundai Motor America, created to raise awareness of childhood cancer and celebrate the lives of children diagnosed with the disease.
The opportunity to offer support to other children and families facing a cancer diagnosis has been "nothing short of amazing," Brianna says. In her travels to pediatric cancer centers around the country, she has been honored to share her own story as a beacon for those facing the challenge of a diagnosis. "I feel that the most important aspect of my role as ambassador has been to bring hope," she says. "When I was going through cancer treatments, the one thing that really gave me hope was seeing other cancer survivors, so I try to show these families that there is life after cancer and that things can get back to normal."
Hope on Wheels shares Brianna's commitment to supporting patients and families and to raising awareness of and funds for pediatric cancer. Since 1998 the organization has committed more than $43 million in donations to pediatric cancer research and programs. Zafar Brooks, director of corporate social responsibility for Hyundai Motor America, says, "At Hyundai Hope on Wheels, our priority is simple: to find a cure for childhood cancer. It is our goal that one day no child will hear the words, 'You have cancer.'"
To that end Hope on Wheels awards grants to Children's Oncology Group (COG) institutions across the country to fund research and survivorship programs. In 2011 the organization funded 50 Hyundai Scholar grants, awarded to young, promising researchers at COG institutions, totaling $2.7 million, as well as 71 Hope Grants totaling $7.1 million. In addition, Hope on Wheels donated $10 million to Children's Hospital of Orange County to fund groundbreaking pediatric cancer research.
As Brianna knows well, for families facing a pediatric cancer diagnosis, hope makes all the difference. Hope on Wheels works to fund that hope, providing much-needed funding to research and support resources.
For more information about Hope on Wheels, visit www.hyundaihopeonwheels.org.