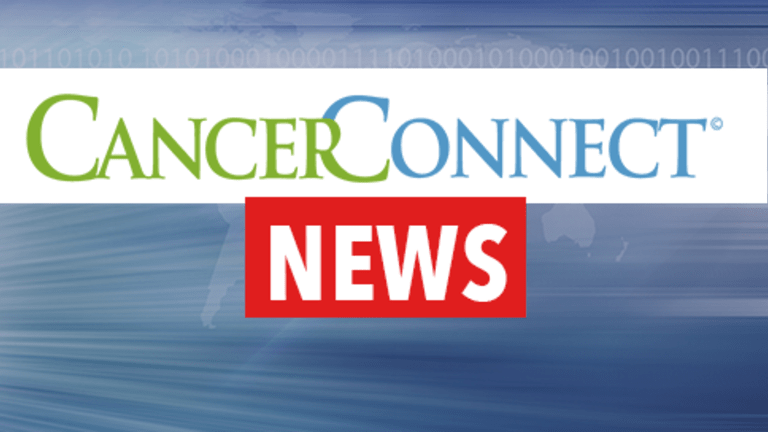 Further Evidence of Cytogenetics' Role in Risk Assessment of Adults with AML
Further Evidence of Cytogenetics' Role in Risk Assessment of Adults with AML
According to results recently presented at the 43rd annual meeting of the American Society of Hematology, cytogenetics determined prior to treatment may predict initial treatment success and overall survival in adult patients with newly diagnosed acute myeloid leukemia (AML).
Acute myeloid leukemia is a cancer of the bone marrow and blood characterized by the rapid uncontrolled abnormal growth of immature white blood cells known as myelocytes. The disease is more common in adults than in children, with the average age at diagnosis being more than 65 years; however, diagnosis and treatment of children and adults are similar. A majority of patients with AML will die within two years of diagnosis. Therefore, researchers are continually developing and exploring new treatments and risk factors for AML in order to improve upon survival for these patients.
In order to understand the best treatment options available for AML, the classification or histologic (cellular) subtype must be identified. In addition, analyses of chromosomes by cytogenetic examination must be performed. These are tests performed on a sample of the bone marrow. Cytogenetics is the process of analyzing the number and shape of chromosomes (the arrangement of genetic material into 46 structures found in every cell). Acute myeloid leukemia is frequently associated with abnormal chromosomes of the leukemia cells. Previous research has defined some of the karyotypes (the arrangement of chromosomes) of leukemia cells that put a patient at a low, intermediate or high risk for cancer progression or relapse following therapy. Thus, knowing the specific chromosomal abnormalities associated with leukemia is becoming more important for determining appropriate treatments.
Researchers recently conducted a study to further evaluate low, intermediate and high-risk karyotypes, as well as other risk factors that may further help physicians design risk-adapted therapy for adults with newly diagnosed AML. They examined outcomes of 1,311 adult patients with newly diagnosed AML who received similar induction therapy and were treated mostly with non-transplant protocols. Cytogenetic analysis defined patients as having normal, favorable or unfavorable karyotypes. Favorable karyotypes (low-risk patients) were defined as t(8;21), t(15;17), t(9;11), inverted 16 and del(9q). Normal karyotypes (intermediate risk) were defined as, -Y, +8, +13, +21, del(20q), and abn(11q23) with less than three karyotype abnormalities. Unfavorable karyotypes (high-risk patients) were defined as having three or more karyotype abnormalities and all other cytogenetic abnormalities. The complete anti-cancer responses following induction treatment for low, intermediate and high-risk patients was 80%, 50%-79% and less than 50%, respectively. Overall survival (probability of surviving beyond 5 years) for low, intermediate and high-risk patients was 50% or greater, 20%-49% and less than 20%, respectively.

The researchers conducting this trial concluded that these results provide further evidence that cytogenetic analysis may help predict responses to treatment and overall survival in patients with newly diagnosed AML. Although further testing is needed, cytogenetics may become an important variable in the decision of treatment options for patients with AML. Patients with AML may wish to speak with their physician about the risks and benefits of participating in a clinical trial further evaluating the efficacy of cytogenetic testing, as well as other novel approaches evaluating risk factors. Two sources of information regarding ongoing clinical trials include comprehensive, easy-to-use listing services provided by the National Cancer Institute (www.cancer.gov) and www.eCancerTrials.com also provides personalized clinical trial searches on behalf of patients. (Proceedings from the 43rd annual meeting of the American Society of Hematology, abstract # 1912, Orlando, Florida, December 11-14, 2001)
Copyright © 2018 CancerConnect. All Rights Reserved.