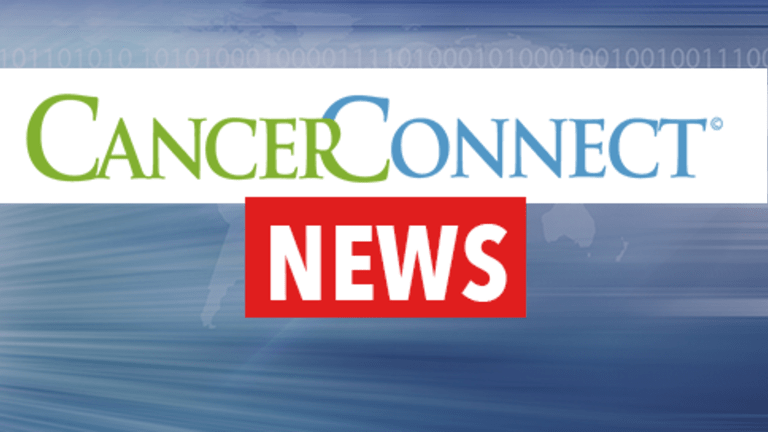 For Women Only The benefits of Gender-Specific Healthcare
For Women Only The benefits of Gender-Specific Healthcare
To state the obvious, men and women are different. Manufacturers of everything from tools (pink power drill, anyone?) to bikes to razors know well the power of marketing women-specific products and services. In recent years healthcare has followed suit.
Women's health centers are comprehensive, integrated clinics specifically designed to meet the unique healthcare needs of women. But these centers provide more than convenience—they offer a unique, collaborative, big-picture approach to health.
Women's Health Centers
For many the idea of a women's health center conjures images of gynecologic care—birth control, annual exams, and pregnancy—but that image is incomplete. A women's health center offers comprehensive, integrated, multidisciplinary care for women. It's a one-stop shop for healthcare.
"Women's health is more than gynecology," explains Elinor Mody, MD, medical director of the Gretchen S. and Edward A. Fish Center for Women's Health at Brigham and Women's Hospital in Boston. "We are more than reproductive organs."
In fact, most women's health centers are comprehensive facilities dedicated to all aspects of healthcare for women. By approaching women's health through an integrated care model, wherein a team of physicians and specialists work together to ensure that they address the big picture of each patient's needs, women are provided total care. "We are a comprehensive care center. We want women to have all of their care needs met in our clinic," explains Tara Dumont, MD, medical director of the Women's Health Group at Boston Medical Center. "This means patients don't have to shuttle between a primary care doctor and a gynecologist."
Why Gender-Specific Care?
So, how is a women's health center different from any other comprehensive care clinic? It comes down to gender-specific care. Gender-specific care is not limited to physiological gender differences; instead it addresses total health from a gender-specific perspective. When you take away the obvious reproductive differences, men and women experience many of the same diseases in different ways. For that reason they benefit from a different approach to healthcare.
"We are a multispecialty center, and all of the physicians who work here have a particular interest in gender-based differences in healthcare," Dr. Mody says. "Every person here is interested in what makes disease different in women versus men."
Dr. Mody explains that women experience many diseases differently. For example, pancreatic cysts occur more frequently—and differently—in women than they do in men, and the gastroenterologists at the Fish Center for Women's Health are conducting research to study these differences. The symptoms of heart disease are different in women compared with those that are common in men. Even musculoskeletal injuries are different in women—in fact, women are prone to more and different injuries than are men.
"Women have four times the number of ACL [anterior cruciate ligament] tears than men and a greater incidence of ankle injuries compared with men," Dr. Mody reports. "Basically, it has to do with estrogen and the fact that we bear children. The angle from the hip to the knee is different in women, which places more strain on the knee. After puberty we don't land in the same way as men do when we jump. But there are things we can do to prevent injury—like muscle training and core training. That's something you might not get at a regular center that isn't focused on women's needs."
Gender-specific care is a more individualized, nuanced approach to healthcare. "We are different genders, and our health needs are different; we need to appreciate that and accept that and continue to study that," Dr. Mody insists.
Benefits of a Women's Health Center
There are countless benefits to receiving high-quality, gender-specific, integrated care. More often than not, this care is designed by women for women and is based on the most recent research. Many of the most comprehensive women's health centers are part of an academic institution and hold a strong commitment to research and continually improving treatment.
A high-quality women's health center will offer truly integrated care—meaning the doctors are communicating with one another and working together for the overall health of the patients. "It's important to find a center that is integrated and has something specific to offer women, not just a center where a lot of doctors are practicing in the same place and they slapped a name on the door that says 'women's health center,'" Dr. Mody says. "In a multispecialty center, the care is more integrated and the doctors are looking at the disease entity as a whole. It's not just a doctor who looks at the eyes and a doctor who looks at the liver—they're all working together."
Another benefit of many women's health centers is the ability to do a real-time workup of any problems that arise. For example, Dr. Dumont explains that if she finds a lump in a woman's breast, she can send the patient for imaging and get the results on the same day. She says that instantaneous feedback takes away the stress and the worry of waiting. What's more, if the lump turns out to be problematic, they can begin to address it immediately.
There is another benefit of women's health centers: for many women they just feel better. "As women we resonate with paying attention to how we feel," explains Jo Marie Munnich, MD, family practice physician and associate clinical professor at the University of California, San Francisco (UCSF) Women's Health Center. "Just the atmosphere here is different from anywhere else I've worked. We have this lovely atrium with a waterfall and a beautiful garden. As women walk into our center, there is a feeling of hope."
Of course, the convenience factor is important, too. Centralized care means that women don't have to navigate a city and go to several different locations for several different tests. This is worth a lot to most busy women.
What Sets Some Women's Health Centers Apart
Many women's health centers have specialists that you wouldn't find in an average clinic. Dr. Munnich says that this can be an important thing to look for in a women's health center. "Seeking out specialists shows how committed the center is to providing quality care," she explains.
For example, the UCSF Women's Health Center has a urogynecologist on staff—and there aren't many of those in practice. "Most urologists see men mostly for prostate cancer and prostate issues, and on the side they will take care of women's bladder issues—almost as an afterthought," explains Dr. Munnich. "Someone who is trained as a urogynecologist can take care of the whole pelvic floor, and patients are better served this way."
The center also has a department devoted to polycystic ovarian syndrome (PCOS), a condition that affects 5 percent of women and is characterized by hormonal imbalances. If left unchecked, PCOS can lead to serious health problems such as diabetes, obesity, heart disease, and infertility.
These are the kinds of specialty services offered in a comprehensive women's health center. This specialized, gender-specific care isn't always the norm, but more and more women's health centers are developing this type of comprehensive care.
Quality of Care
Perhaps the most important aspect of women's health centers is the quality of care. Providing comprehensive care means staying on top of the latest developments in medicine.
"Working as a doctor here, I feel like I've become a better physician," Dr. Munnich says of her time at UCSF Women's Health Center. "Within our health center, part of our goal is to educate each other, so I receive notes and e-mails all the time about new standards of care and new evidence-based approaches. I'm constantly being educated, and therefore I can better educate patients."
Dr. Dumont echoes this sentiment. She says that she and her colleagues are passionate about women's health and receive ongoing education and training. She explains that the US Preventive Services Task Force changes screening recommendations about every five years, which can be confusing for patients. "We really have our finger on the pulse of these changes," she says. "We strive to make that one of our focuses."
What to Look For
There are a number of women's health centers across the country, and though they may provide a variety of different services, they all share one common denominator: a commitment to comprehensive, integrated care. If you're looking for a center to call your healthcare home, there are a few key things to look for:
Comprehensive care. Dr. Dumont suggests looking for providers who feel extremely comfortable with breast health, gynecologic health, and mental health and who have a strong internal medicine background to prevent disease down the road, such as diabetes, cardiovascular disease, and stroke.
Female providers. Many female providers are dedicated to providing high-quality gender-specific care. A lot of women just feel more comfortable with a female provider.
Center of Excellence. Some centers have been designated a National Center of Excellence in Women's Health. Dr. Munnich says, "The Center of Excellence designation is very helpful because one knows the rigors the institution would have to go through to get that designation and maintain it."
Real-time breast health. Some centers have the resources and the staff to evaluate breast lumps immediately, which can save time and prevent unnecessary worry.
Bone health. Bone density is an important aspect of women's health. Dr. Dumont suggests looking for a center that can provide bone density scans and that adheres to the most recent guidelines for bone health.
Mental health. A truly comprehensive center will include mental health services. In addition, many doctors in women's health centers are trained to recognize the signs of domestic violence.
Specialists. Some centers have specialists on staff to meet a variety of needs.
Academic center. An academic center conducts a lot of research and stays on top of the most recent developments in care. 
Questions to Ask When Evaluating a Women's Health Center
Want to find a women's health center that offers integrated care and a gender-specific approach? Here are some questions to ask to ensure that you're in the right place.
Why are you interested in women's health?
Do you share medical records with one another?
Do you practice at the same time, know one another, and communicate with each other?
Can you meet all of my healthcare needs, or will I need to go elsewhere for certain issues?
How is my hypertension (or other health condition) different from a man's? (Someone interested in women's health should be able to answer this question.)
National Centers of Excellence in Women's Health
The National Centers of Excellence in Women's Health are located in academic medical centers throughout the country. To be designated as such, an institution must provide comprehensive, integrative, multidisciplinary care as well as gender-based research and public and professional education and training. Only 20 centers have received this designation:
Boston University Medical Center in Boston, Massachusetts
Brown University/Women & Infants Hospital in Providence, Rhode Island
Magee-Womens Hospital in Pittsburgh, Pennsylvania
Drexel University in Philadelphia, Pennsylvania
Harvard Medical School in Boston, Massachusetts
Indiana University School of Medicine in Indianapolis, Indiana
Oregon Health & Science University in Portland, Oregon
Tulane and Xavier Universities of Louisiana in New Orleans, Louisiana
University of Arizona in Tucson, Arizona
University of California, Los Angeles in Los Angeles, California
University of California, San Francisco in San Francisco, California
University of Illinois at Chicago in Chicago, Illinois
University of Minnesota in Minneapolis, Minnesota
University of Mississippi Medical Center in Jackson, Mississippi
University of Missouri in Kansas City, Missouri
University of Puerto Rico in San Juan, Puerto Rico
University of Texas Health Science Center in San Antonio, Texas
University of Wisconsin–Madison in Madison, Wisconsin
Virginia Commonwealth University in Richmond, Virginia
West Virginia University Robert C. Byrd Health Sciences Center in Morgantown, West Virginia