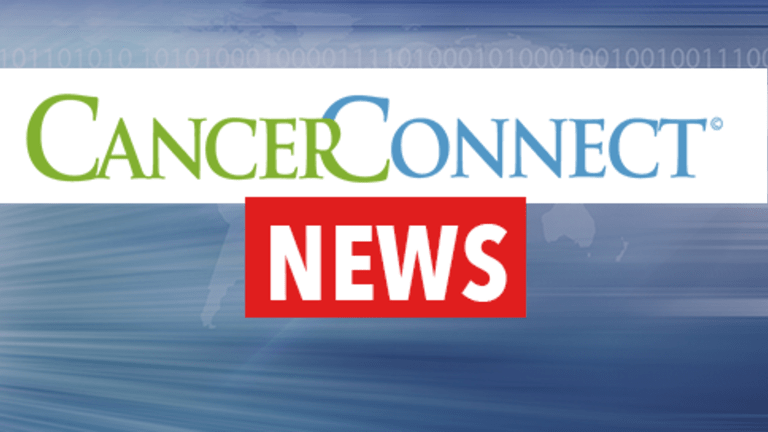 Faith and Cancer
Spiritual support networks based in faith and open to all comfort cancer patients and educate communities.
Sandy Gragg shares the feelings of so many touched by cancer when she explains how those around her, though well meaning, struggled to support her when she was diagnosed with bilateral breast cancer. "Friends and family were at a loss for words to comfort me upon my diagnosis, and co-workers shied away as if the cancer might be contagious," she says. "They feared I had been given a death sentence."
Given the complexity of cancer—its many different forms, treatments, and prognoses—it's understandable that, without some education, most of us aren't prepared to offer the type of support that will truly comfort someone on an emotional and spiritual level in a way that will address his or her real needs. We struggle for the right words, avoid topics that frighten us, and may know little of the physical discomfort and limitations caused by the disease and its treatment.
And, as in Sandy's experience, even loved ones with genuine concern are challenged when confronted with the daunting and inscrutable presence of cancer. As a result, a cancer patient whose body may be undergoing treatment with the latest, most powerful drugs and technologies may still be missing what might prove to be the crucial element in the protocol: care and support directed toward his or her spiritual and emotional needs—the type of guidance that inspires hope and a sense a value in one's life even in the most challenging times.
The value of this spiritual element in patient care has not gone unnoticed. Programs offering spiritual support and providing spiritually based guidance—regardless of an individual's religious affiliation or faith—are being implemented at many cancer centers. These increasingly popular programs fill the obvious need that patients have for an informed and compassionate resource that can provide a steadfast message of hope. One such resource—where faith-based principles guide the support of cancer patients—is Our Journey of Hope (OJOH), the spiritual outreach program of the Cancer Treatment Centers of America (CTCA). Rooted in CTCA's philosophy of integrated care, where cancer patients' nutritional, psychological, and spiritual needs are addressed along with their medical care, OJOH-trained lay ministers offer guidance tailored specifically to individual needs.
Unique to the CTCA concept is the idea that with the right training, anyone wanting to extend care and compassion toward those affected by cancer can become an invaluable community resource. No formal spiritual education is required to become a lay minister; participants are often survivors and individuals with a particular interest in the spiritual needs of cancer patients. Comprehensive training seminars, which OJOH offers to churches that request them, educate lay ministers about the disease, nutrition and prevention, the nature of various treatments and their side effects, and the psychological issues that can accompany diagnosis and treatment.
Two years after Sandy Gragg was treated for breast cancer at CTCA, she attended an OJOH seminar near her home in Oklahoma City and became a lay minister. In her new role, she recognizes how much this education enhances her ability to help others affected by cancer: "I knew this program had to be the answer to how to help others following me on the journey—what to say and how to help them spiritually."
What is it about adding a spiritual component to cancer care that can potentially have such a potent impact on patients' well-being? The answer may begin with the term faith, which can encompass ideas like belief and trust, and which may pertain to strong convictions like a belief in God or other higher power. People facing serious illness might also choose to put their belief and trust in their healthcare team and their faith in the drugs and the procedures intended to help them, which can be equally empowering. In whichever way faith plays a part, it can be a compelling component in cancer care.
As retired oncology nurse and OJOH-trained lay minister Marjory McNulty explains, when patients allow faith to stand in for what they cannot know—namely the outcome of their cancer journey—they are better able to live fully and look for meaning in their experience, knowing that they are not, and will not be, abandoned by healthcare providers, their loved ones, or a higher power. What's so important about finding this level of comfort, Marjory says, is that patients feel that they can honestly express themselves: "To verbalize—even anger—is one of the most important things for cancer patients to do."

In the OJOH program, lay ministers are trained to communicate with patients and families in a number of ways, from e-mail and telephone correspondence to home or hospital visits. Lyn Thompson, spiritual outreach coordinator for pastoral care at CTCA at Southwestern Regional Medical Center in Tulsa , explains that lay ministers learn techniques to meet patients and their families wherever the need is greatest. To this end the program also makes OJOH resources available to all cancer patients, regardless of where they live or where they are being treated.
Patients receiving treatment at CTCA may request visits from chaplains with the center's pastoral care office, and OJOH makes lay ministry seminars and spiritual support available to any community in the country. "We teach them about visitation, being observant, listening, asking reflective and open-ended questions, what some of the spiritual and emotional needs might be, and what things are helpful to say and what aren't." But, Lyn reminds, because each community and its members have unique needs, "lay ministry is handled differently in different churches." And for circumstances in which direct contact with a lay minister isn't possible or desired, OJOH's Web site (www.ourjourneyofhope.com) provides general information about spiritual care as well as regular sermons and devotionals (brief readings focusing on a passage from scripture or a spiritual principle).
While OJOH contributes to church communities by educating interested congregations about the unique needs of those affected by cancer, one of its most appealing qualities is that OJOH lay ministers and programs also reach out to patients who do not belong to a church but are looking for a positive perspective on their cancer experience and a source of dependable support. Colette Mendel, a CTCA patient, recognizes this need when she reflects on her own experience during treatment: "Although I was blessed to have a hospital, doctors, friends, and a church to provide that support during my year of surgery and chemo, many people are not as fortunate."
Another lay minister, Jan Hunt, has learned that in using her own faith as a solid foundation, she is able to bring solace and understanding to people of entirely different viewpoints. She shares the story of a woman with whom she communicated by e-mail for more than a year as her husband battled advanced lung cancer. Though this woman's family background was atheist, she began exploring alternative beliefs when cancer invaded her personal life. "When her husband was diagnosed with advanced lung cancer, she explored many philosophies in a search for her own beliefs," explains Jan.
As Jan describes how her own faith supported someone from such a different spiritual perspective, she touches on a precious contribution that spiritual guidance and a program like OJOH can make to those facing a cancer diagnosis: "My own strong Christian faith seemed to offer her a soft place to fall," and, she adds, it became a source of "sustaining strength."
If one thing resonates above the many stated benefits and goals of spiritual care for cancer patients and their families, it is that faith-based care gives all involved a solid and enduring strength to carry them through their cancer journey.
For more information about spiritual care for cancer patients and Our Journey of Hope or to request a lay ministry seminar in your community, please visitwww.ourjourneyofhope.com.
Copyright © 2018 CancerConnect. All Rights Reserved.