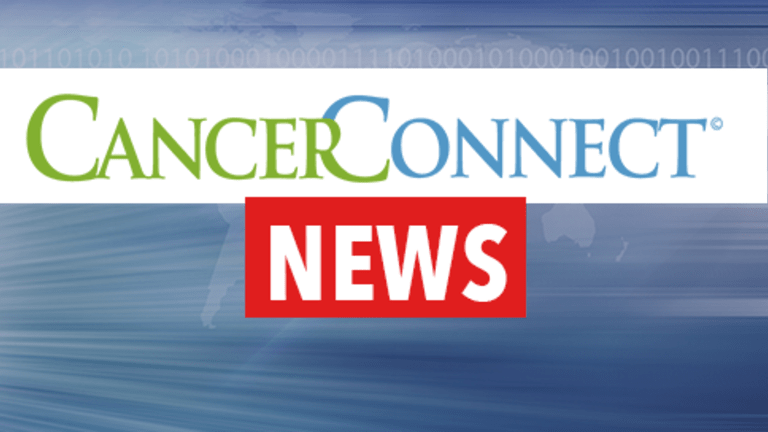 Eliminating Infection at Diagnosis of Slow-growing NHL May Be Important Step
Eliminating Infection at Diagnosis of Slow-growing NHL May Be Important Treatment Step
Individuals with advanced non-Hodgkin's lymphoma (NHL) who also have certain infections at diagnosis may be able to delay treatment for NHL if their infection is treated first. These results were recently published in the Annals of Oncology.
Non-Hodgkin's lymphoma (NHL) is a malignancy in which cancerous cells arise from cells of the lymphatic system, which includes the spleen, thymus, tonsils, bone marrow, lymph nodes, and circulating immune cells. The lymphatic system is a drainage system within the body. Two of its primary functions are to maintain fluid balance and produce cells called lymphocytes, which fight infection.
Lymphocytes are the main cells of the lymph system and are classified into two forms: B- and T-cells. Each of these cells has specific functions to help the body fight infection. B-cells, which are white blood cells, are the cells most commonly affected by NHL.
Non-Hodgkin's lymphoma is classified according to the aggressiveness of the disease. The least aggressive types of NHL are referred to as indolent NHL. Due to the slow-growing nature of many cases of indolent NHL, patients often do not require treatment until their symptoms reduce quality of life or NHL threatens other aspects of their health. The disease may take months or years to progress to this point.
Growing evidence indicates that infection with certain viruses or bacteria may play a part in the development of some cancers. As well, eliminating such bacteria has demonstrated responses in cancer. For example, eradication of Helicobacter pylori in gastric mucosa-associated lymphoid tumor cancer can result in complete disappearance of the cancer. Researchers continue to evaluate potential associations between bacteria and viruses and cancer.
Researchers from the United States recently conducted a clinical trial to explore the potential association between infection and indolent NHL. This trial included 56 patients with advanced indolent NHL. A little less than 40% of these patients were infected with a microorganism at the time of their NHL diagnoses. Infections included Helicobacter pylori in 13 patients, small bowel bacterial overgrowth (SBBO) in 11 patients, and hepatitis C in three patients. Patients were treated with antimicrobial therapy for their respective infections.
Anticancer responses occurred in two patients with Helicobacter pylori following antimicrobial therapy. One patient achieved a complete disappearance of cancer for over two years.
Anticancer response occurred in three patients with hepatitis C following antimicrobial therapy. Complete disappearances of cancer lasted for more than 18 months in one patient and more than 30 months in one patient. One patient also experienced a partial disappearance of cancer.
A partial anticancer response lasted for more than 30 months in one patient with SBBO following antimicrobial therapy.
Patients who had an infection but did not achieve a complete disappearance of cancer with antimicrobial therapy required treatment for their lymphoma earlier than patients without an infection at diagnosis.
At approximately 24 months of follow-up, only 40.5% of patients with no infection at diagnosis required therapy for their NHL, while nearly 75% of patients with infection at diagnosis who did not achieve a complete disappearance of their cancer with antimicrobial therapy required treatment for their N HL.
The researchers concluded: "The identification and treatment of associated infections may be a first step towards developing a lymphoma prevention strategy". It appears that indolent NHL in patients with an infection may have a different biology from indolent NHL in patients without an infection, as evidenced by the differences in time required for NHL therapy. As well, it appears that antimicrobial therapy may provide benefit for some patients with indolent NHL and an infection. Although this topic needs further study, these results provide provocative data that may lead to different treatment strategies in NHL.
Reference: Portlock C, Hamlin P, Noy A. Infectious disease associations in advanced stage, indolent lymphoma (follicular and nonfollicular): developing a lymphoma prevention strategy. Annals of Oncology. 2008 19:254-258.
Copyright Non-Hodgkin's Lymphoma Information Center on CancerConsultants.com
Copyright © 2018 CancerConnect. All Rights Reserved.