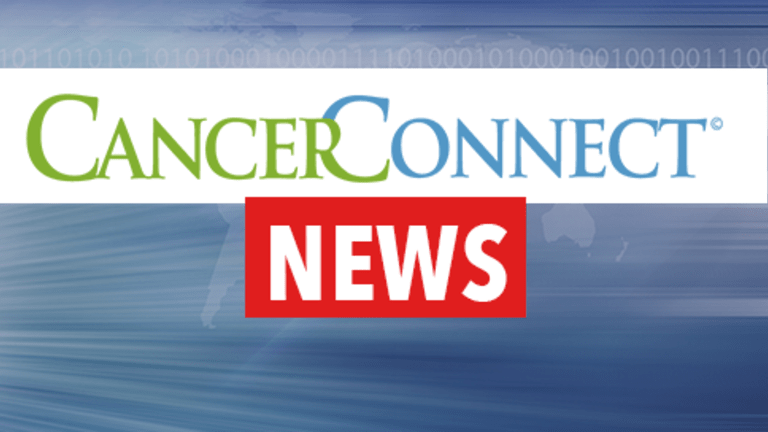 Publish date:
Eat, Drink, and Be Wary?
The unclear relationship between diet and cancer
The unclear relationship between diet and cancer
While most of us are stocking our kitchens with milk, bread, and the usual pantry staples, the two items that Carol Martin of Alexandria, Virginia, simply cannot be without are blueberries and pomegranate juice. Since being diagnosed with carcinoid cancer of the lung in 2004, Carol has faithfully followed a healthy diet in hopes that it may help halt the spread of cancer.
"My gut feeling is that the pomegranate juice or the blueberries, they're helping somewhat," says Carol. "Maybe not a lot, but psychologically, they're some help."
She is not alone in her mission. In a new study out of the University of Oklahoma Health Sciences Center, women diagnosed with breast cancer frequently altered their diet to include less fat and alcohol and more fruits, vegetables, and whole grains.[1] Despite this only one-third of the women in the study reported receiving nutritional information from their doctor, with more than half reporting that they would like more nutrition-related information.
But Does Diet Really Make a Difference?
The American Cancer Society (ACS) is among the organizations leading the way to ensure that people are informed about the role nutrition plays in cancer prevention. In 2006 its advisory panel on nutrition, exercise, and cancer survivorship updated its dietary recommendations, which mirror those of other well-known institutions, such as the National Cancer Institute (NCI), American Heart Association, and American Diabetes Association.[2] In general, the ACS recommends a diet that centers on plant-based foods, emphasizes whole grains, and limits red meat. More specifically, it calls for the following:

Protein from predominantly lean sources, such as beans and skinless fish and poultry. Red meat should be eaten only sparingly, if at all.
Carbohydrates in the form of fruits, vegetables, and whole grains.
High-fiber foods, including oats, brown rice, and whole-grain breads and pasta, rather than processed foods and refined starches like pastries and sweets.
Five or more servings of fruits and vegetables per day. This might seem like a lot, but keep in mind that these can easily be spread out across meals and snacks. Also, the actual size of a "serving" might be smaller than you think (see sidebar "Size Really Does Matter!").
Limited servings of alcohol (12 ounces of beer, 5 ounces of wine, or 1.5 ounces of distilled spirits per day).
Making Sense of the Science
There is no lack of data relating diet to cancer. Studies suggesting that eating a well-balanced diet is related to better overall health are easy to find.[3] Other research linking diet and cancer has shown relationships between an increased risk of cancer and an increased intake of alcohol (breast, liver, and mouth/esophageal cancers), soy (breast and endometrial cancers), and processed meats (colorectal and stomach cancers) as well as a decreased intake of fruits and vegetables (lung, colorectal, stomach, and mouth/esophageal cancers).[4] The most recent scientific research, however, does not conclusively identify diet as a direct cause of or prevention for cancer.
Recent Studies
A 2007 study that reanalyzed data from several previous studies found no causal relationship between diet and breast cancer among pre- and postmenopausal women.[16]Davis CD. Vitamin D and cancer: Current dilemmas and future research needs. American Journal of Clinical Nutrition. 2008;88(2):565S-69S.
Copyright © 2018 CancerConnect. All Rights Reserved.