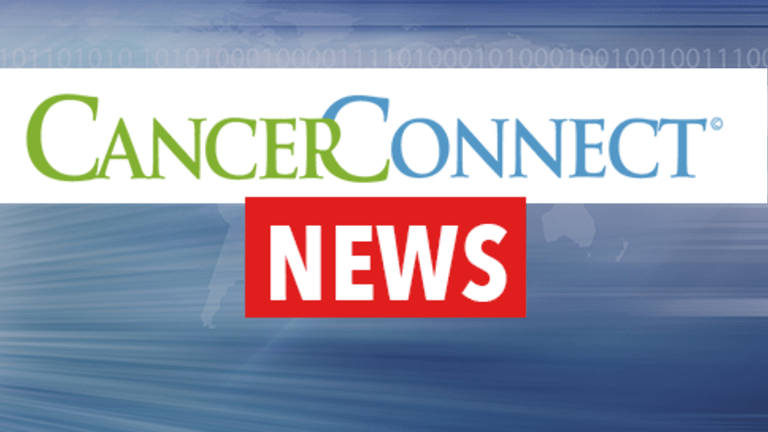 Early Reduced-intensity Stem Cell Transplantation Promising for Leukemia
Early Reduced-intensity Stem Cell Transplantation Promising for Acute Myeloid Leukemia.
According to an article recently published in the journal Blood, a novel regimen used as part of a reduced-intensity, or "mini", stem cell transplant produces impressive survival rates among older adult patients with acute myeloid leukemia (AML) that has stopped responding to prior therapy.
Acute myeloid leukemia (AML) is a cancer of the bone marrow and blood characterized by the rapid, uncontrolled growth of immature white blood cells known as myelocytes. The disease is more common in adults than in children; average age at diagnosis is more than 65 years.
Treatment of AML often begins with induction therapy that includes chemotherapy to produce a complete remission (defined as the disappearance of leukemia cells in the bone marrow and normalization of the white blood cell, red blood cell, and platelet levels). After induction therapy, patients generally receive additional treatment (consolidation therapy) or a stem cell transplant to reduce the likelihood of leukemia recurrence.
High-dose chemotherapy and an allogeneic stem cell transplant may achieve long-term survival in these groups of patients; however, mortality related to allogeneic stem cell transplant keeps a large portion of patients, particularly elderly patients or those with other existing medical conditions, from undergoing the procedure.
High-dose chemotherapy kills more cancer cells than standard chemotherapy; however, it also causes more damage to the blood cells, particularly those in the bone marrow. The bone marrow (and circulating blood) contains early blood-forming cells called stem cells, which grow and mature into three blood cell types: white blood cells, which protect the body from infection; red blood cells, which carry oxygen to the tissues; and platelets, which help the blood to clot. When bone marrow is destroyed, stem cells are depleted, leading to low levels of circulating blood cells. When these cells reach critically low levels, potentially fatal complications-such as anemia, bleeding, and infection-can occur. Thus, it is critical to restore stem cell levels as quickly as possible.
A stem cell transplant is a procedure that replaces the stem cells that are destroyed by high-dose chemotherapy with healthy stem cells, thereby allowing more rapid recovery and production of the red blood cells, white blood cells, and platelets.
During an autologous stem cell transplant, stem cells that were collected directly from the patient prior to the delivery of the high-dose chemotherapy are re-infused following treatment.
In contrast, an allogeneic stem cell transplant involves stem cells collected from a donor. In addition to the anticancer effect of the high-dose therapy, an allogeneic stem cell transplant induces a second anticancer effect called graft-versus-leukemia effect. In this process, which occurs after an allogeneic transplant, the presence of the foreign donor stem cells (i.e., the graft) stimulates the immune system to attack the remaining cancer cells.
Recently, researchers have developed treatment strategies that take advantage of the graft-versus-leukemia effect while attempting to reduce complications caused by the transplant procedure. One strategy being evaluated involves the use of lower doses of chemotherapy and/or radiation therapy followed by an allogeneic stem cell transplant, called a mini-transplant, a non-myeloablative transplant, or a reduced intensity allogeneic stem cell transplant.

Researchers from Europe recently conducted a clinical trial to evaluate a mini-transplant among patients with AML who had either experienced cancer progression within six months of an initial disappearance of cancer, or among patients who did not achieve anticancer responses to initial therapy. This trial included 99 patients whose disease was progressive at the time of treatment on the trial. Patients were treated with Fludara®, Cytarabine, and amsacrine followed by four days of rest, followed by total-body irradiation, cyclophosphamide, and antithymocyte globulin.
Survival at one year was 54%.
Survival at two years was 40%.
Survival at three years was 32%.
Patients who had received no more than two courses of chemotherapy prior to initiation of the trial had a survival rate of over 60%, compared with a survival rate of less than 20% among those who had received more than two courses of prior chemotherapy.
The researchers concluded that mini-transplants early in the course of AML provide promising results among adult patients, particularly among those who have received less prior therapy. All patients in this trial had progressive cancer at the time of therapy, revealing that mini-transplants are active among these patients.
Patients with AML who have not achieved a complete disappearance of cancer following initial therapy and those whose cancer has progressed within six months of initial therapy may wish to speak with their physician regarding their individual risks and benefits of treatment with mini-transplants.
Reference: Schmid C, Schleuning M, Schwerdtfeger R, et al. Long-term survival in refractory acute myeloid leukemia after sequential treatment with chemotherapy and reduced intensity conditioning for allogeneic stem cell transplantation. Blood. 2006;108:1092-1099.
Related News:
Early Treatment with Reduced Intensity Allogeneic Stem Cell Transplant May Benefit Patients with AML(3/27/2006)
Reduced Intensity Allogeneic Stem Cell Transplants Benefit Older Patients with AML (1/31/2006)
Copyright © 2018 CancerConnect. All Rights Reserved.