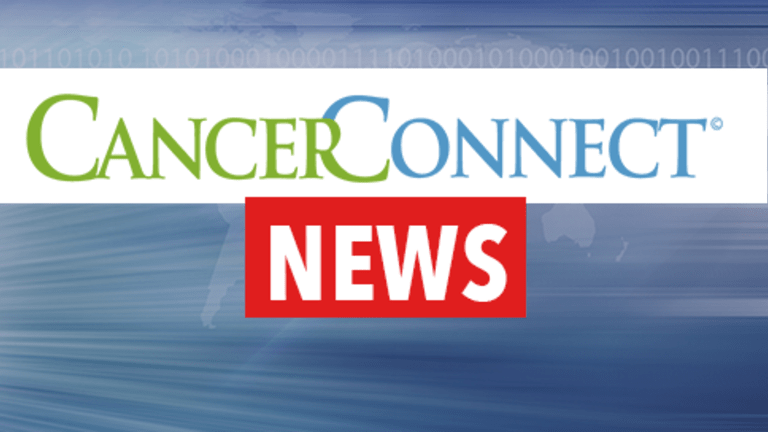 Doxorubicin/Paclitaxel and Doxorubicin/Cisplatin Are Equally Effective
Doxorubicin/Paclitaxel and Doxorubicin/Cisplatin Are Equally Effective against Advanced or Recurrent Endometrial Cancer
The chemotherapy combination of doxorubicin and paclitaxel appears to be equal in effectiveness to the standard regimen of doxorubicin and cisplatin in the treatment of advanced or recurrent endometrial cancer, according to a report by the Gynecologic Oncology Group at the recent American Society of Clinical Oncology meeting.
Cancer of the endometrium is characterized by the presence of cancer cells in the lining of the uterus, or womb. Treatment options depend on many factors, including the stage (extent of disease at diagnosis) of disease. When a woman has endometrial cancer that has spread outside the area of the uterus or to other parts of the body, the disease is sometimes referred to as advanced or metastatic. When a woman has received treatment for endometrial cancer (usually surgery, with or without radiation therapy) and the cancer comes back, the disease is referred to as recurrent. Women who have advanced or recurrent endometrial cancer commonly receive either hormone therapy or chemotherapy to help relieve the symptoms of disease and prolong survival time. The chemotherapy regimen usually includes the drug doxorubicin, which has been a standard treatment for this type of disease for more than 10 years. As a single agent, doxorubicin produces reponses in about 25% of women with advanced or recurrent endometrial cancer, but in combination with cisplatin produces responses of up to 45%. Recently, the Gynecologic Oncology Group studied the effectiveness of doxorubicin when combined with paclitaxel.
Researchers assigned 314 women with advanced or recurrent endometrial cancer to receive either A) doxorubicin and cisplatin or B) doxorubicin and paclitaxel. The paclitaxel was given with Neupogen®, a biologic therapy that helps the blood cells recover after chemotherapy. The response rate after treatment with doxorubicin/cisplatin was 40%, with 15% being complete responses. In comparison, the response rate to doxorubicin/paclitaxel was 43%, with 17% being complete responses. The side effects of the 2 treatments were similar; however, the doxorubicin/paclitaxel combination did require the Neupogen.
These findings indicate that doxorubicin/cisplatin and doxorubicin/paclitaxel are equally effective against this disease, with similar side effects. Further studies to determine the effectiveness of cisplatin/paclitaxel are needed. Persons who have advanced or recurrent endometrial cancer may wish to talk with their doctor about the risks and benefits of participating in a clinical trial (research study) in which paclitaxel/cisplatin or other new therapies are being studied. Two sources of information on ongoing clinical trials include clinical trials listing services provided by the National Cancer Institute (cancer.gov) and eCancerTrials.com. (Proceedings of the American Society of Clinical Oncology's Thirty-Sixth Annual Meeting, Vol 19, Abstract 1498, p 379a, 2000)
Copyright © 2018 CancerConnect. All Rights Reserved.