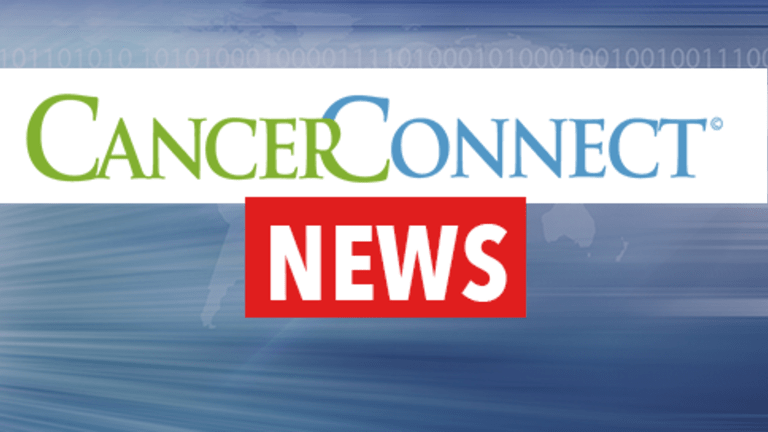 Dexamethasone Superior to Prednisone for Induction Therapy in Childhood ALL
Dexamethasone Superior to Prednisone for Induction Therapy in Childhood ALL
Dexamethasone in the induction phase of combination chemotherapy for childhood acute lymphoblastic leukemia (ALL) resulted in one-third fewer relapses than prednisone, according to the results of a study presented at the 50th Annual Meeting of the American Society of Hematology on December 7, 2008 in San Francisco, California.[1]
Acute lymphoblastic leukemia in children is a malignant disease, or cancer of the blood, characterized by the rapid uncontrolled growth of abnormal, immature white blood cells known as lymphoblasts. Acute lymphoblastic leukemia is the most common leukemia in children, with approximately 3,000 new patients diagnosed each year in the United States.
Researchers have learned that the best way to cure children with ALL is to administer large doses of several chemotherapeutic drugs over a short period of time. The concept is to kill leukemia cells quickly before resistance to the drugs occurs. Therapy is divided into two phases: remission induction and post-remission therapy. Remission induction chemotherapy is administered to produce a complete remission (complete disappearance of detectable leukemia by microscopic examination) in the bone marrow, peripheral blood, and central nervous system (CNS). A complete remission is said to occur when less than 5% of leukemia "blasts" remain in the bone marrow, blood counts have returned to normal, and there is no leukemia elsewhere in the body.
Currently, remission induction therapy for standard-risk children with ALL consists of treatment with three drugs: Oncovin® (vincristine); prednisone or dexamethasone; and Elspar® (L-asparaginase) or Oncaspar® (PEG-L-asparaginase). Prednisone and dexamethasone are both corticosteroids that reduce inflammatory agents in the body that may contribute to the development or growth of some cancers. Prednisone is a widely used steroid, but dexamethasone is a stronger form of the steroid agent. The relative effectiveness of dexamethasone compared to prednisone in induction of childhood ALL has not been extensively studied.
Researchers affiliated with the European AIEOP-BFM ALL 2000 Trial evaluated 3,655 children (ages 1-17) with ALL who were randomized to receive induction therapy consisting of either prednisone or dexamethasone in addition to Oncovin, Cerubidine® (daunorubicin), and Elspar. The results indicated that dexamethasone was superior to prednisone but also more toxic. The six-year event-free survival was 84% for dexamethasone compared with 79% for prednisone. However, the incidence of death was 2% in patients receiving dexamethasone compared with 0.9% in those receiving prednisone. The complete results are listed in Table 1 below.
Table 1: Dexamethasone compared with prednisone for the induction treatment of childhood ALL
The researchers concluded that dexamethasone is more effective than prednisone in reducing relapse but is also a more toxic drug. Severe side effects (mainly invasive infections) were more common in the patients receiving dexamethasone. Dexamethasone causes immunosuppression that can make patients more susceptible to severe bacterial and fungal infections, which can be fatal. Because of the increased risk for toxicity and death, the researchers assert that the use of dexamethasone in induction therapy for childhood ALL must be reserved for patients for whom the potential benefits outweigh the potential risks. Furthermore, patients receiving dexamethasone should be more closely monitored and should receive early antimicrobial therapy to reduce the risk of infection.
Reference:
[1] Schrappe M, Zimmermann M, Moricke A, et al. Dexamethasone in induction can eliminate one third of all relapses in childhood acute lymphoblastic leukemia (ALL): Results of an international randomized trial in 3655 patients (Trial AIEOP-BFM ALL 2000). Blood. 2008;112(11): Abstract 7.