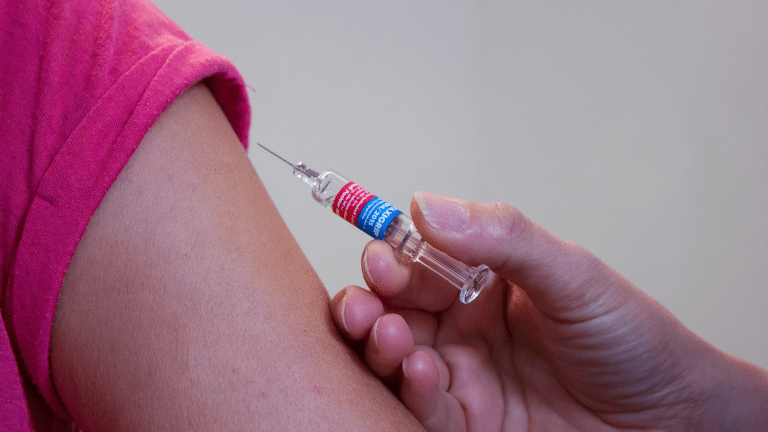 COVID-19 Vaccines, Evusheld, and Cancer
Vaccination against COVID-19 protects cancer patients, Evusheld now available for immunocompromised patients. Answers to frequently asked questions about vaccine side effect, booster vaccines, and cancer.
by Dr. C.H. Weaver M.D. updated 10/2022
COVID-19 Vaccines
The Pfizer-BioNTech COVID‐19, Moderna are available for active immunization to prevent COVID-19 caused by severe acute respiratory syndrome coronavirus 2 (SARS-CoV-2). In May, 2022 the FDA elected to limit the authorized use of the Janssen (JNJ) COVID-19 Vaccine due to an increased risk of thrombosis with thrombocytopenia syndrome (TTS).
There has now been 60 confirmed cases of TTS reported to the Vaccine Adverse Event Reporting System (VAERS) following the administration of the Janssen COVID-19 Vaccine; 9 of these cases resulted in death. The rate of TTS is 3.23 per million doses of vaccine administered. TTP symptoms begin approximately 1 to 2 weeks after vaccination and are more common in females 30 to 49 years old. Updated fact sheet for the Janssen COVID-19 Vaccine can be found here.50
The United States Food and Drug Administration amended the emergency use authorizations for the Moderna and the Pfizer-BioNTech Covid-19 vaccines  to allow people with compromised immune systems unable to mount an adequate immune response against the virus to get a "booster" dose. The hope is that the booster dose will provide patients with improved protection similar to people without weakened immune systems. The amended EUAs apply only to third doses of the Pfizer and Moderna vaccines. New research in immunocompromised patients published shows that the Moderna vaccine increases antibody levels and research from Israel shows a booster dose reduces the risk of severe infection and hospitalization.34,36
Initially prioritized for essential workers, people over age 65 and individuals with underlying health conditions that increase the risk for severe COVID-19 vaccines are widely available throughout the United States to most individuals seeking vaccination and should be considered because vaccination prevents COVID-19 in cancer patients.
Fall 2022 Booster Update
The FDA has authorized bivalent COVID-19 booster vaccines from Moderna and Pfizer-BioNTech for emergency use in the United States for Fall 2022. The vaccines target both the original strain and omicron variant of SARS-CoV-2. The FDA said it will refer to the vaccines as "updated boosters."
"The FDA has extensive experience with strain changes for annual influenza vaccines," Peter Marks, MD, PhD, director of the FDA's Center for Biologics Evaluation and Research, said in a press release. "The public can be assured that a great deal of care has been taken by the FDA to ensure that these bivalent COVID-19 vaccines meet our rigorous safety, effectiveness and manufacturing quality standards for emergency use authorization."
Both messenger RNA vaccines combine the companies' original vaccines with another component targeting the omicron BA.4 and BA.5 subvariants, which the FDA noted are expected to circulate this fall.
Under the updated EUA, people aged 12 years or older are eligible to receive the Pfizer-BioNTech booster and adults aged 18 years or older are eligible for the Moderna booster, as long as it has been at least 2 months since they completed their primary series or received their most recent booster shot.
FDA Approves Moderna COVID-19 Vaccine Spikevax
A second COVID-19 vaccine has been granted full approval by the FDA. Spikevax, also known as the Moderna COVID-19 vaccine, was approved to prevent COVID-19 caused by SARS-CoV-2 in individuals 18 years of age and older. The vaccine is administered intramuscularly as a series of 2 doses 1 month apart.
The approval was based on an ongoing randomized, placebo-controlled, observer-blind phase 3 trial showed Spikevax was 93% effective at preventing COVID-29 in individuals 18 years of age and older starting 14 days after the second dose. Among 14,287 vaccine recipients, there were 55 cases of COVID-19, while in the placebo group, which included 14,164 recipients, there were 744 cases.
The most common side effects were pain at the injection site, fatigue, headache, myalgia, chills, arthralgia, nausea/vomiting, axillary swelling/tenderness, fever, swelling at the injection site, and erythema at the injection site. The vaccine was also associated with an increased risk of myocarditis. The risk was observed to be highest among males 18 to 24 years old. Most of these cases resolved with conservative management, though some required intensive care support.48,49
FDA Authorizes Evusheld to Protect Immunocompromised Individuals
The United States Food and Drug Administration gave emergency use authorization (EUA) to Evusheld for use in preventing COVID in individuals with weakened immune systems who do not mount an effective immune response to vaccination. Evusheld is a long-acting monoclonal antibody developed by AstraZeneca that can stay active for months which should offer longer-lasting protection compared to the other currently monoclonal antibody treatments that are given to high-risk people already sick with Covid.
Thousands of individuals with compromised immune systems are at increased risk from COVID because they are unable to mount an effective immune response to vaccination against SARS-CoV2. Those are greatest risk are individuals with blood cancers, those on immunosuppressive cancer therapy, transplant recipients and individuals with other immune mediated disorders.
Evusheld is a combination of two long-acting monoclonal antibodies directed against the SARS-CoV-2 virus and is the first and only antibody therapy authorized in the US for COVID-19 pre-exposure prophylaxis. Monoclonal antibodies are laboratory-made proteins that mimic the immune system's ability to fight off harmful pathogens such as viruses. Tixagevimab and cilgavimab are long-acting monoclonal antibodies that are specifically directed against the spike protein of SARS-CoV-2, designed to block the virus' attachment and entry into human cells. Tixagevimab and cilgavimab bind to different, non-overlapping sites on the spike protein of the virus.
Evusheld is given via an intramuscular injection and has been shown to be strongly effective at preventing COVID in a clinical trial, reducing the risk of developing a symptomatic infection by 83%. The F.D.A. approval is for individuals with blood cancer, transplant recipients and people taking drugs that suppress their immune system.
The primary data supporting this EUA for Evusheld are from the PROVENT clinical trial in adults greater than age 59 or with a prespecified chronic medical condition or at increased risk of SARS-CoV-2 infection for other reasons who had not received a COVID-19 vaccine and did not have a history of SARS-CoV-2 infection or test positive for SARS-CoV-2 infection at the start of the trial. The main outcome measured in the trial was whether a trial participant had a first case of COVID-19 after receiving Evusheld . In the trial 3,441 people received Evusheld and 1,731 received a placebo. Evusheld recipients saw a 77% reduced risk of developing COVID-19 compared to those who received a placebo. In additional analyses, the reduction in risk of developing COVID-19 was maintained for Evusheld recipients through six months.
Additional data from an independent study conducted by investigators at the Food and Drug Administration show that the long-acting antibody therapy Evusheld (tixagevimab co-packaged with cilgavimab) retains neutralizing activity against the SARS-CoV-2 Omicron variant (B.1.1.529).45
Results from 2 confirmatory tests show that the neutralizing potency of the antibody combination was within the range of neutralizing titers found in an individual previously infected with COVID-19. Results from the phase 3 TACKLE trial showed that treatment with Evusheld reduced the risk of developing severe COVID-19 or death from any cause by 50% compared with placebo in non-hospitalized patients with mild to moderate COVID-19 who were symptomatic for 7 days or less.45
Possible side effects of Evusheld include hypersensitivity reactions (including anaphylaxis), bleeding at the injection site, headache, fatigue and cough. The safety and effectiveness of Evusheld for use in the pre-exposure prevention of COVID-19 will continue to be evaluated.39
Data on Vaccine Effectiveness 
The VOICE study measured responses to Moderna's two-dose mRNA-1273 vaccine. The study enrolled 791 patients with solid tumors from hospitals throughout the Netherlands and placed them in four cohorts: individuals without cancer; patients with cancer treated with immunotherapy; patients treated with chemotherapy; and patients treated with a chemo-immunotherapy combination. The patients received antibody tests 28 days after the second shot. Adequate antibody levels – by the researchers' own definition – were found in 84% of patients receiving chemotherapy, 93% receiving immunotherapy, and 89% receiving a chemo-immunotherapy combination, compared to 99.6% of individuals without cancer.38
Omicron 
Preliminary laboratory data suggest that 2 doses of the Pfizer-BioNTech COVID-19 vaccine may not be sufficient to protect against infection with the SARS-CoV-2 Omicron (B.1.1.529) variant. Findings demonstrated a 25-fold increase in neutralizing antibody titers in individuals who received the third dose, providing a similar level of neutralization against Omicron as was observed after 2 doses against the wild-type strain. "Although 2 doses of the vaccine may still offer protection against severe disease caused by the Omicron strain, it's clear from these preliminary data that protection is improved with a third dose of our vaccine," said Albert Bourla, Chairman and CEO, Pfizer. A third dose of the vaccine also increased CD8+ T cell levels against multiple spike protein epitopes, correlating with protection against severe disease.  An Omicron-specific COVID-19 vaccine is currently being developed in the event that it is needed and may be available by March 2022. Data from previous clinical trials evaluating variant specific vaccines will also be submitted to regulatory agencies in order to speed up the process of adapting the vaccine and gaining authorization or approval.40
ReferencePfizer and BioNTech provide update on Omicron variant.40
Effective in Cancer Patients 
The relative risk of developing COVID-19 was more than 20 times higher for unvaccinated patients with cancer than for vaccinated patients with cancer, according to findings from a real-world study in over 1000 patients presented at the European Society for Medical Oncology Congress 2021. The relative risk of developing COVID-19 was 21.5 times higher among unvaccinated patients than among vaccinated patients. Most vaccinated patients reported no side effects (39%) or mild ones (43%) and 2.4% reported severe side effects typically lasted 1 to 3 days. The most common were sore arm, headache, fatigue, and increased temperature. Less common were swollen lymph nodes (0.7%) and allergic reactions (0.7%).35
Safety in Cancer Patients
Research published in February 2022 confirms that mRNA vaccines are just as safe for people with cancer as they are for cancer-free individuals. Researchers from Fox Chase Cancer Center tracked short-term side-effects from more than 1,753 recipients of the Pfizer BNT162b2 vaccine, and found no additional reactions for patients undergoing active cancer treatment (surgery, chemotherapy, immunotherapy, or radiation therapy) or who had completed treatment.
The results come from in person, phone and online surveys given to people who received two doses of the mRNA vaccine, three weeks apart, between February 16 and May 15, 2021. 1,183 people with a history of cancer responded to both surveys, with 17.8% then currently undergoing treatment. Respondents experienced pain at the injection site, muscle pain, joint pain, fever, chills, headache, nausea, and fatigue at similar rates as those reported by people without cancer from the original clinical trials. Adverse effects for people undergoing immunotherapy also mirrored those in the general population.46
'Lagging' Response
The two-dose Pfizer-BioNTech COVID-19 vaccine provides an effective immune response and is safe in people undergoing treatment for certain types of cancer, according to a study published in the June 2021, JAMA Oncology. Compared to individuals without cancer however, people with breast, colon and lung cancers, appear to have a "lagging" immune response to the vaccine.
Israeli researchers compared antibody responses after vaccination with the Pfizer-BioNTech vaccine in 232 adults receiving chemotherapy or radiation treatment for cancer with those of 220 healthy adults. After the first dose, 29% of the cancer patients had detectable antibodies in their blood, compared with 84% of those without the disease and 86% had detectable levels in their blood after the second dose. The researchers, who are monitoring the cancer patients for six months to determine if their immune response declines and a booster dose is needed.
Additional Dose and Booster Shot
Pfizer-BioNTech COVID-19 vaccine administration of a "booster" vaccine 6 months after the primary 2-dose series elicits high neutralization titers against both the wild type and the Beta variant (B.1.351) Corona Virus. A third dose further boosts antibody titers against the Delta variant, and new research shows that the booster reduces the risk of severe illness and hospitalization from.36
Moderna: Moderna reports its vaccine is 93% effective six months after the second dose. It's important to understand however that immunity against the coronavirus will continue to wane and eventually diminish vaccine efficacy. To improve vaccine effectiveness Moderna also believes a booster shoot will likely be necessary prior to the winter season. Study results suggest a booster dose produced a "robust" antibody response against three variants, including delta. Israel has already announced the country would give booster doses to its elderly population.33
Vaccine effectiveness diminishes over time, and a booster "is needed within six to 12 months after full vaccination.28,29 Data from Israel published Sept 15, 2021 shows that a booster reduces the risk of severe infection and hospitalization.36 A study of COVID vaccine boosters suggests Moderna or Pfizer works best and both were approved by the FDA in October 2021 - reversing the previous position.
A study by the National Institutes of Health suggested people who got the J&J vaccine as their initial vaccination against the coronavirus may get their best protection from choosing an mRNA vaccine as the booster. If you got the Johnson & Johnson vaccine as your first COVID-19 shot, a booster dose of either the Moderna or Pfizer-BioNTech vaccine apparently could produce a stronger immune response than a second dose of J&J's vaccine. And if you started out with either Pfizer or Moderna, it probably doesn't matter that much.
The bodies adaptive immune system targets specific viruses by producing antibodies against a unique virus like COVID-19 to protect us in both the short and long term. When the bodies B and T lymphocyte cells respond to a virus they create germinal centers in the lymph nodes which is where plasma cells learn how to make antibodies to fight the COVID-19 infection. The germinal centers also produce memory cells which go into action and eliminate an infection when your re-exposed. Recent research suggests germinal centers take 15 weeks or longer to form after vaccination and their production of memory cells may provide longer term immunity to COVID-19 lasting years.30 Studies have shown however that the levels of neutralizing antibodies generated by the COVID vaccines do decline over time.31
Israel's Ministry of Health has reported a decrease in vaccine effectiveness over time to 64% for preventing both infection and symptomatic illness but remains 93% effective in preventing serious illness and hospitalization.32 Although the vaccine may no longer be producing levels of antibodies that protect people entirely from infection, the long-term memory response is still working and protecting people from serious illness and death.
Pfizer said that a third dose of its vaccine elicits an antibody response five to 10 times higher than after two doses. Measuring antibody levels as a surrogate endpoint for effectiveness to guide policy however may be the wrong measure – what we really care about is preventing serious illness. The U.K. government in fact recently announced that they are considering using actual serious COVID illness as a benchmark for guiding policy instead of infection as measured by antibodies.
Currently non-immunocompromised fully vaccinated individuals appear to have the best available protection against serious illness from COVID-19 and focusing on getting the unvaccinated vaccinated should remain a priority. But what's the harm in being prepared for the time when boosters may be needed? Developing a booster and getting safety data should be a priority especially for those most at risk. Our responsibility should be to protect those who are most vulnerable. 
Is an additional dose the same as a booster shot?
No. An additional dose is different from a booster dose, immunocompromised individuals, may not develop the same immune response after vaccination so an additional dose is recommended to help them build the same level of immunity as people who are not immunocompromised.
Who should get a booster shot of COVID-19 vaccine?
The Centers for Disease Control has recommended everyone 16 years and older receive a booster shot.
For Moderna and Pfizer-BioNTech COVID-19 vaccines, a single COVID-19 vaccine booster dose is recommended 6 months after completion of an mRNA primary series. The Moderna booster dose is a smaller 50 microgram dose.
For Janssen (Johnson & Johnson) COVID-19 vaccine, a single COVID-19 vaccine booster dose is recommended for people aged 18 years and older, 2 months after receipt of the initial Johnson & Johnson dose, under the FDA's Emergency Use Authorization.
Who should get an additional dose of vaccine?
Currently, individuals with moderately to severely compromised immune systems are recommended for an additional dose of COVID-19 vaccine if they previously received a two-dose primary series of either the Pfizer BioNTech or Moderna COVID-19 vaccines. More information here: COVID-19 Vaccines for Moderately to Severely Immunocompromised People | CDC
Can I get any type of COVID-19 vaccine for the additional dose or booster dose?
Yes thee FDA Authorized Moderna, Janssen COVID-19 Booster Shots, Allows for Mix and Match
The Food and Drug Administration (FDA) has amended the Emergency Use Authorizations (EUA) for the Moderna COVID-19 vaccine and the Janssen COVID-19 vaccine to include use of a booster dose.
For the Moderna COVID-19 vaccine, a single booster dose at the 50µg dose level (0.25mL) may be administered at least 6 months after completion of the primary series to individuals 65 years of age and older, as well as to people 18 to 64 years old at high risk of severe COVID-19 or to those with frequent institutional or occupational exposure to SARS-CoV-2. Additional information about the booster dose can be found in the updated Moderna COVID-19 EUA fact sheet.
For the Janssen COVID-19 vaccine, a single booster dose may be administered at least 2 months after completion of the single-dose primary regimen in individuals 18 years of age and older. The Janssen COVID-19 vaccine booster dose level is the same as the one administered for the primary vaccination (0.5mL). The updated Janssen COVID-19 EUA fact sheet can be found here.
The Agency has also authorized the use of a heterologous (or "mix and match") booster dose for all currently authorized and approved COVID-19 vaccines following the completion of primary vaccination. After a review of available data, the FDA found that the benefits of a single heterologous booster dose outweighed the known or potential risks.42-44
How Do the Vaccines Work?
A vaccine is designed to trigger a controlled immune system response that trains the body to fight a foreign invader (virus, bacteria) if the body encounters the invader again in the future. The coronavirus is studded with spike proteins that protrude and allow the virus to enter your cells where they start replicating. Spike proteins are recognized as "foreign" and serve as a target for the immune system.
The two vaccines are the first of a new type of vaccine based on messenger RNA (mRNA). Instead of injecting a weakened or killed virus into the body, mRNA vaccines teach cells how to make a protein—or even just a piece of a protein—that triggers an immune response.
How is the vaccine given?
The vaccine is injected into the muscle of your upper arm. The vaccine is given in 2 doses at 21 days interval and we expect patients receiving the vaccine to be immune 2-3 weeks after their second dose of vaccine.
How effective are the mRNA vaccines?
Both vaccines appear highly effective resulting in a measurable immune response in over 94% of vaccinated individuals by seven days after getting the second dose. Because it takes your body about two weeks to make enough antibodies to mount a response to the virus an immune response is evident as early as 14 days after the first dose, but the effectiveness was only about 50%.1-3
The Food and Drug Administration (FDA) has expanded the Emergency Use Authorization (EUA) for the Pfizer-BioNTech COVID-19 Vaccine to include adolescents 12 to 15 years of age. Previously, the vaccine had only been authorized to prevent COVID-19 in patients 16 years of age and older.22
As for effectiveness, analysis of immunogenicity data showed that immune responses to the vaccine in the adolescent group (n=190) were non-inferior to those observed in older participants (16 to 25 years; n=170). Additionally, a review of COVID-19 cases that occurred 7 days after the second dose among 12 to 15 year olds without evidence of prior SARS-CoV-2 infection demonstrated that the vaccine was 100% effective in preventing COVID-19. No cases occurred among the 1005 participants who received the vaccine, while 16 were reported among the 978 placebo recipients.
How Long Does Immunity Last?
The answer to this question has long been awaited and the early evidence looks good. Top line data from the phase 3 study evaluating the Pfizer-BioNTech COVID-19 vaccine released in April 2021 shows that it is highly effective beyond 6 months after the second dose - vaccine efficacy was observed to be 91.3%. The vaccine was 100% effective at preventing severe COVID-19 disease and 100% effective in preventing the COVID-19 B.1.351 South Africa variant.19
Antibodies elicited by the Moderna COVID-19 vaccine also persisted through 6 months after the second dose, according to new data published in The New England Journal of Medicine.(20) According to Moderna the vaccine may be effective up to one year.
Single dose vaccination with Pfizer was found to be 63% effective in residents of nursing homes suggesting the importance of getting both vaccine doses.21
Many people who have been infected with SARS-CoV-2 will probably make antibodies against the virus for most of their lives according to researchers who have identified long-lived antibody-producing cells in the bone marrow of people who have recovered from COVID-19. Antibodies recognize and help to inactivate viral particles after a new infection. The short-lived cells that produce the antibodies are called plasmablasts and they recede soon after virus is cleared from the body. Longer-lasting memory B cells watch for reinfection and produce antibodies should the virus reappear and bone marrow plasma cells (BMPCs) that reside in the bone marrow can produce antibodies for decades.
Researchers tracked antibody production in 77 people who had recovered from mostly mild cases of COVID-19. As expected, SARS-CoV-2 antibodies decreased in the four months after infection. But this decline slowed, and up to 11 months after infection, the researchers could still detect antibodies that recognized the SARS-CoV-2 spike protein. The scientists found low but detectable populations of BMPCs whose formation had been triggered by the individuals' coronavirus infections 7–8 months before. While it's unclear what antibody levels will look like in the long term and whether they offer protection, it is now clear that BMPCs can produce antibodies a year after infection. The persistence of antibody production following vaccination or infection however does not ensure long-lasting immunity to COVID-19. SARS-CoV-2 variants may avoid the protective effects of antibodies and additional "booster" immunizations may be needed to restore antibody levels.23,24
Johnson & Johnson COVID Vaccine
The Johnson & Johnson vaccine candidate unlike Pfizer and Moderna, uses a human adenovirus that has been modified to no longer replicated in humans and cannot cause disease. The vaccine is reported to be 66% effective in preventing moderate to severe COVID-19 at 28 days post-vaccination. The vaccine is reported to be 85% effective in preventing severe/critical COVID-19. Moreover, the vaccine demonstrated complete protection against COVID-19 related hospitalization and death at 28 days post vaccination. Onset of protection was observed as early as day 14 and there were no reported COVID-19-related deaths in vaccinated individuals.
Vaccine roll out was halted due to concerns about blot clots occurring in several women of child bearing age, including one fatality.9,10 On Friday, April 23, 2021 the US FDA Advisory Committee on Immunization Practices voted to recommend resuming the use of the Johnson& Johnson COVID-19 vaccine based on their assessment that the benefits clearly outweigh the risks. There were 6 reported cases of blood clots including one fatality in women between age 18 and 48 in the first 6.8 million vaccine doses administered. In May, 2022 the FDA elected to limit the authorized use of the Janssen COVID-19 Vaccine due to an increased risk of thrombosis with thrombocytopenia syndrome (TTS).
There has now been 60 confirmed cases of TTS reported to the Vaccine Adverse Event Reporting System (VAERS) following the administration of the Janssen COVID-19 Vaccine; 9 of these cases resulted in death. The rate of TTS is 3.23 per million doses of vaccine administered. TTP symptoms begin approximately 1 to 2 weeks after vaccination and are more common in females 30 to 49 years old. Updated fact sheet for the Janssen COVID-19 Vaccine can be found here.50
AstraZeneca Vaccine
AstraZeneca has reported that its COVID-19 vaccine had a 79% efficacy rate at preventing symptomatic COVID and was 100% effective in stopping severe disease and hospitalization across all ages including people over 65. On Thursday, the European Medicines Agency concluded after an investigation that the vaccine did not raise the overall risk of blood clots.
The AstraZeneca vaccine is different than the Moderna and Pfizer vaccines. It is a "viral vector" vaccine. The vaccine uses a harmless cold virus that normally infects chimpanzees to carry the COVID spike protein's genetic material into the body, which produces some harmless protein that primes the immune system to react to the real COVID virus.37
COVID Vaccination and Cancer – Answers to Frequently Asked Questions
Are doctors recommending vaccination to all cancer patients?
Having cancer regardless of treatment status is a risk factor for worse outcome from infections including influenza and COVID-19. The short answer is yes once COVID-19 vaccines become more widely available. In terms of prioritization, and according to CDC guidelines, cancer patients will be part of the phase II wave of vaccination which will occur sometime in February. The vaccine is given in 2 doses at 21 days interval and we expect patients receiving the vaccine to be immune 2-3 weeks after their second dose of vaccine.
[Vaccine effectiveness in lymphoma-myeloma patients](Vaccine Effectiveness in Cancer Patients)
For newly diagnosed cancer patients - will the goal be to vaccinate before treatment?
Ideally, it is best to vaccinate before treatment as the immune response to the vaccine may be impaired in patients receiving chemotherapy. The vaccine is optimally administered at least two weeks before chemotherapy starts.