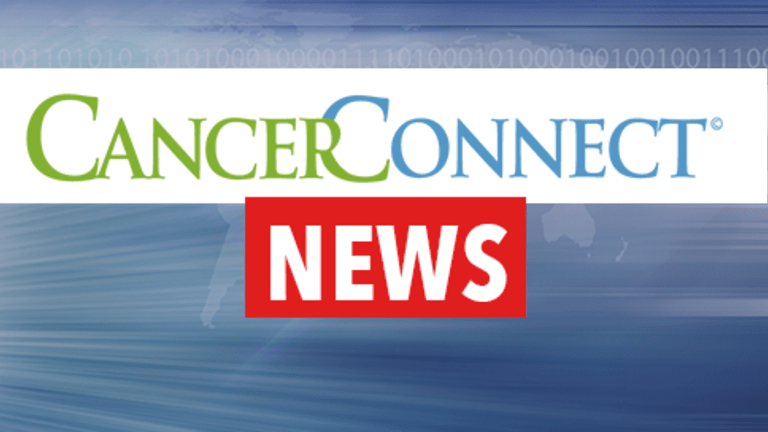 Continued Treatment with Taxotere® May Improve Outcomes for Stage IIIB NSCLC
Continued Treatment with Taxotere® May Improve Outcomes for Stage IIIB NSCLC
According to an article recently published in Clinical Lung Cancer, the addition of Taxotere® (docetaxel) following initial treatment with Platinol® (cisplatin) and VePesid® (etoposide) may improve outcomes in patients with Stage IIIB non–small cell lung cancer.
Stage IIIB non–small cell lung cancer (NSCLC) has already spread to more than one location in the chest, but cannot be detected outside the chest cavity with currently available diagnostic tests. Unfortunately, most of these patients have undetectable spread of cancer outside the chest. This undetectable cancer is the cause of relapse or recurrence of cancer in the majority of patients who experience a relapse or recurrence.
Standard treatment for Stage IIIB NSCLC typically includes a combination of chemotherapy agents with or without radiation therapy. Researchers continue to compare different treatment regimens with the goal of improving survival for these patients.
Researchers affiliated with the Southwest Oncology Group (SWOG) conducted a trial, referred to as the s9504 trial, evaluating the addition of Taxotere to standard therapy in the treatment of Stage IIIB NSCLC. This trial included initial therapy with Platinol and VePesid plus radiation therapy, followed by Taxotere. Results from this trial were compared to a prior trial-the s9019 trial-which had the same eligibility requirements and used the same treatment as the SWOG trial, except for the addition of Taxotere in the SWOG trial.
At five years, the survival rate was 29%.
Survival at three and four years was 40% and 29%, respectively.
Cancer spread to the brain was the most common site of cancer recurrences.
Low levels of immune cells were a common side effect.
In the s9019 trial, in which Taxotere was not used, three-, four- and five-year survival rates were all 17%.
The researchers concluded that the addition of Taxotere to Platinol/VePesid and radiation therapy appears to improve long-term survival for patients with Stage IIIB NSCLC. A clinical trial to confirm results of the adding Taxotere to treatment of this disease is currently underway.
Reference: Gandara D, Chansky K, Albain K, et al. Long-Term Survival with Concurrent Chemoradiation Therapy Followed by Consolidation Docetaxel in Stage IIIB Non–Small Cell Lung Cancer: A Phase II Southwest Oncology Group Study (S9504). Clinical Lung Cancer. 2006;8:116-21.
Copyright © 2018 CancerConnect. All Rights Reserved.