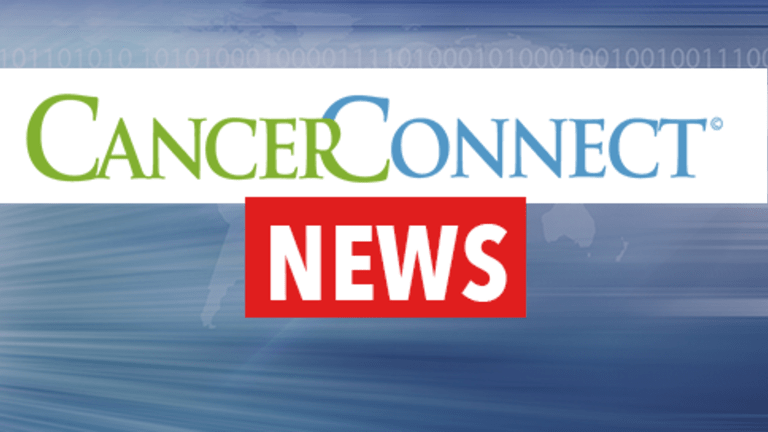 Chemotherapy Equivalent to Radiation Among Men With Stage I Seminoma
Chemotherapy Equivalent to Radiation Among Men With Stage I Seminoma
Men with stage I seminoma (a type of testicular cancer) who are treated with one injection of carboplatin have the same low risk of relapse as men treated with radiation, according to a study in the Lancet. Finding effective alternatives to radiation therapy may help men avoid some of the associated long-term side effects.
Though relatively uncommon in general, cancer of the testicles is the most common cancer in men 15 to 35 years old. The testicles are part of the male reproductive system and are located inside the scrotum (a loose sac of skin that lies directly under the penis). Sperm and male hormones are produced in the testicles. The most common types of testicular cancer develop in the germ cells, which are the cells that produce sperm. Germ cell tumors are classified as either seminoma or non-seminoma.
Surgical removal of the affected testis followed by radiation therapy has been the standard treatment of stage I seminoma for almost 50 years. Close to 100 percent of men are cured with this approach. Because radiation has some long-term side effects, there has been interest in understanding whether radiation therapy is necessary for men with stage I seminoma, and whether there might be alternative treatments with fewer side effects.
A clinical study was designed to determine if men with seminoma treated with chemotherapy survived as long without a cancer relapse as men treated with radiation therapy. The study enrolled 1477 men with stage I seminoma from 14 countries between 1996 and 2001. After surgical removal of the cancer, 885 men received radiation therapy and 560 received one injection of the chemotherapy drug carboplatin.
The men who received carboplatin were less lethargic after treatment and less likely to take time off from work than men who received radiation. After three years of follow-up, the number of men without a cancer relapse was similar across the two treatments; 96 percent of the men who received radiation and 95 percent of men who received carboplatin survived without cancer recurrence three years from treatment.
The researchers conclude that one injection of carboplatin appears to be an effective treatment for stage I seminoma, and is less likely than radiation therapy to produce short-term side-effects such as lethargy. The researchers caution, however, that additional studies are needed to confirm these findings and to address long-term safety.
An accompanying editorial echoes the above words of caution: It expresses concern about the short follow-up of this study, noting that longer follow-up might identify additional relapses in the carboplatin group. The authors of the editorial write, "We applaud Oliver and colleagues' efforts to reduce the use of radiation therapy in these patients, but caution against the adoption of adjuvant carboplatin as the standard of management in stage I seminoma. We do agree with Oliver and colleagues that adjuvant carboplatin is worthy of continued study and might be of benefit in some settings."
Patients with testicular cancer may wish to speak with their physician about the risks and benefits of participating in a clinical trial further evaluating carboplatin or other novel therapeutic approaches. Two sources of information regarding ongoing clinical trials include the National Cancer Institute (www.cancer.gov) and www.cancerconsultants.com.
Reference: Oliver RTD, Mason MD, Mead GM et al. Radiotherapy versus single-dose carboplatin in adjuvant treatment of stage I seminoma: a randomised trial. Lancet. 2005;366:293-300.
Accompanying editorial: Warde P and Gospodarowicz M. Adjuvant carboplatin in stage I seminoma. *Lancet.*2005;366:267-268.
Copyright © 2018 CancerConnect. All Rights Reserved.