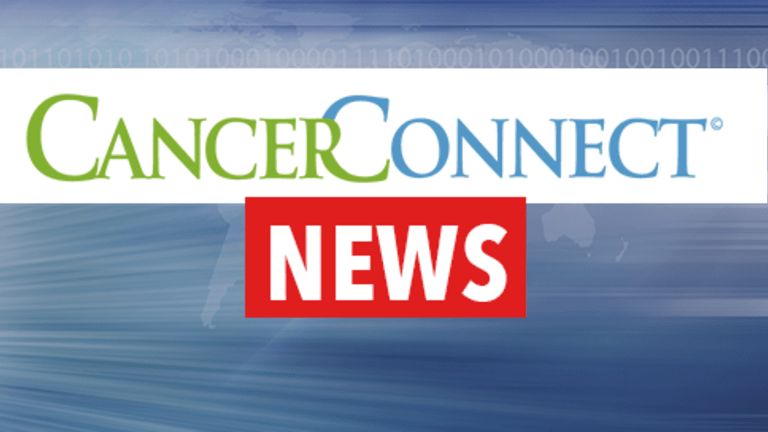 Celebrities Unite Around Stand Up To Cancer's Dream Team Announcement
Celebrities Unite Around Stand Up To Cancer's Dream Team Announcement
Marcia Cross, Fran Drescher, Dana Delany, David Archuleta, Kirsten Dunst, Mandy Moore, Sally Field, Patrick Wilson To Serve as Celebrity Ambassadors
Stand Up To Cancer (SU2C), the groundbreaking initiative aimed at raising funds to accelerate cancer research and expediting therapies to patients, has enlisted an all-star team of celebrity ambassadors to join the project and serve as a public voice for the organization. New members of the celebrity ambassador team include Marcia Cross, Kirsten Dunst, Sally Field, Mandy Moore, Dave Annable, Fran Drescher, Dana Delany, Patrick Wilson, Sofia Vassilieva, and David Archuleta.  
SU2C has announced the five research "Dream Teams" selected to receive $73.6 million, collectively, in three-year grants. The groundbreaking initiative was featured on three network morning shows today: Jimmy Fallon appeared with NBC's Brian Williams on the TODAY show, Dana Delany with ABC's Charles Gibson on Good Morning America, while Stand Up To Cancer co-founder Katie Couric was interviewed on CBS's Early Show.  A member of one of the Dream Teams and/or the SU2C Scientific Advisory Committee also appeared with the ambassadors and evening news anchors to discuss the significance and potential impact of the research, which will encompass a range of cutting-edge topics and types of cancer. Precisely one year ago, the three network evening news anchors appeared jointly on each of the morning shows to launch Stand Up To Cancer.    
"We are eternally grateful for the continuing support of the Hollywood community who have lent their time and talent to this cause, and engaged the public to do the same," said Laura Ziskin, who is a member of SU2C executive leadership team. "The entertainment industry generously offered this initiative the most incredible resources—we want to make sure that they know all of their hard work is going toward something monumental."
The ambassadors represent the overwhelming response of the entertainment community to the call of SU2C in the past year, and many have taken the opportunity to comment on how they have been affected by cancer. Fran Drescher is a uterine cancer survivor and wrote about her experiences in her book, Cancer Schmancer. Marcia Cross has also been touched by the disease, as earlier this year it was announced that her husband, Tom Mahoney, was diagnosed with cancer and is currently undergoing treatment.  These ambassadors join the 100 celebrities who pledged their support to the organization during the landmark September 5th, 2008 SU2C telecast, which aired live and commercial-free across the ABC, CBS and NBC networks.  Past celebrity participants include Sheryl Crow, Jack Black, Melissa Etheridge, Halle Berry, and Jessica Alba.
From its launch on May 28, 2008, SU2C has raised more than $100 million to fund translational cancer research programs.  This unprecedented collaboration among the entertainment industry, as well as prominent leaders in cancer research and patient advocacy is designed to end cancer's reign as a leading cause of death.
About Stand Up To Cancer
Stand Up To Cancer is a program of the Entertainment Industry Foundation (EIF) and was established by a group of media, entertainment and philanthropic leaders whose lives have been affected by cancer in significant ways.  The group includes Katie Couric; the Entertainment Industry Foundation, represented by Board of Directors Chairperson Sherry Lansing (Founder of the Sherry Lansing Foundation), CEO Lisa Paulsen and Vice President Kathleen Lobb; Laura Ziskin, who produced the Sept. 5 broadcast; the Noreen Fraser Foundation and its executive, Noreen Fraser; Rusty Robertson and Sue Schwartz of the Robertson Schwartz Agency; and nonprofit executive Ellen Ziffren.  Both Ziskin and Fraser are cancer survivors.
CELEBRITIES RALLY AROUND SU2C's DREAM TEAM ANNOUNCEMENT
SU2C's Dream Team approach to funding translational cancer research is designed to bring together the best and brightest scientists from different disciplines at research centers across the country and internationally who will work collaboratively to quickly address today's critical problems in patient care. Monies will also be used to support innovative cancer research projects, which are often deemed "too risky" by conventional funding sources. 
As a partner in SU2C, the American Association for Cancer Research (AACR), led by a prestigious SU2C Scientific Advisory Committee, provides scientific oversight, expert review of the research projects, and grants administration.
About the Entertainment Industry Foundation
The Entertainment Industry Foundation (EIF) is a 501(c)(3) charitable organization. The collective philanthropic organization for the television and film businesses has distributed hundreds of millions of dollars to support programs addressing critical health, education and social issues. The foundation is a major force in the fight against cancer. Since its inception over 65 years ago, EIF has raised more than $300 million for cancer research and prevention.
MEDIA CONTACTS
CHET MEHTA (ID – LA)
323-822-4871
SHERI GOLDBERG (ID – NY)
212-774-6151
KIMBERLY SMITH (ID – LA)
323-822-4835
Copyright © 2018 CancerConnect. All Rights Reserved.