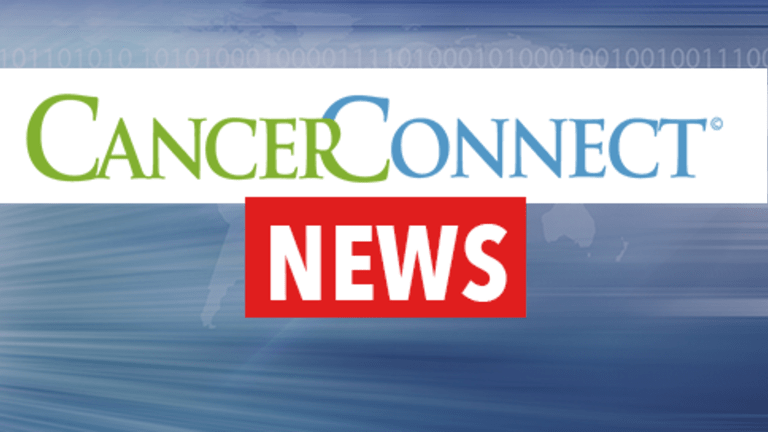 Care Is Just a Call Away
The Colorectal CareLine: Providing Comprehensive Service to Patients in Times of Crisis
The Facts
According to the American Cancer Society (ACS), colorectal cancer is one of the leading causes of cancer-related deaths in the United States. There is no single cause for colon cancer. Nearly all colon cancers begin as benign polyps that slowly develop into cancer. Screening often allows for detection and removal of colorectal polyps before they become cancerous, so early detection is key to a good outcome. Men and women who are at average risk of developing colorectal cancer should discuss appropriate screening options with their physician.
Patients with colorectal cancers detected at an early stage have a five-year survival rate of 90 percent. Unfortunately, only 39 percent of colorectal cancers are diagnosed at an early stage due to low screening rates among both men and women. Once the cancer has spread to adjacent organs or lymph nodes, the five-year survival rate drops to approximately 68 percent.
The ACS has published guidelines for the early detection of colon and rectal cancer in people without symptoms. At age 50 both men and women should begin the following screening regimen1:
A fecal occult blood test (FOBT) or fecal immunochemical test (FIT) every year
A flexible sigmoidoscopy every five years
A double contrast barium enema every five years
A colonoscopy every 10 years
People who are at moderate or high risk of colorectal cancer should talk with a doctor about a more intense testing schedule.
Help After a Diagnosis
A diagnosis of colorectal cancer can instill a feeling of panic as a patient faces news that can potentially have an impact on all aspects of her life. Cancer patients, their caregivers, and their families find themselves trying to navigate intricate healthcare systems that are confusing and overwhelming. Patients often wonder Where do I start? They find themselves wondering how their diagnosis will affect their employment and insurance status, their financial security, and their family's overall well-being.

Confronted with an unexpected illness, many patients find themselves trying to understand and interpret complicated benefits and legal provisions such as Social Security disability benefits and employment protections under the Family and Medical Leave Act. Underinsured or uninsured patients are often faced with delayed or total lack of access to care, the personal assumption of large medical debt, and a maze of patient assistance, charity care, and/or Medicaid applications to handle alone during a physically and emotionally vulnerable time.
Reaching out for help is one of the most important steps a person living with cancer can take. Thankfully, there are organizations to which a person living with colorectal cancer can turn.
Since 1996 the Patient Advocate Foundation (PAF) has been providing individualized case management services to patients in need of a compassionate advocate and a professional liaison dedicated to ensuring access to sustained care, maintenance of employment, and preservation of financial stability during times of medical uncertainty.
With support from Amgen, the PAF is pleased to announce the recent launch of the Colorectal CareLine (CCL), a patient/provider hotline designed to give sustained assistance nationwide to patients who have been diagnosed with colorectal cancer and are seeking educational resources, direct assistance with access-to-care issues, and/or financial aid for select patient needs. CCL nurse case managers and social workers help patients successfully navigate the road to recovery by working on their behalf to address healthcare obstacles and financial issues, thus reducing the patient's sense of isolation. The CCL case manager acts as a liaison between the person living with cancer and his or her insurers, employers, and/or creditors to ensure successful resolution of the practical issues facing a patient today.
Patients and providers can contact the Colorectal CareLine toll-free at (866) 657-8634 to initiate a request for assistance, or visit www.colorectalcareline.org. The Colorectal CareLine team can help in the following ways:
Navigate through the reimbursement system, including initial interpretation of the patient's benefits language
Provide direct appeals assistance
Provide educational resources, including disease-specific literature, managed-care information, and financial resource information
Provide referrals and links to appropriate educational resources
Provide clinical trials education and conduct clinical trials screening
Provide referrals to appropriate co-payment programs, including PAF's Co-Pay Relief
Network patients to all known local, state, and/or national resources for financial assistance
Provide case management services to uninsured patients, ensuring access to care and enrollment in Medicaid and/or charity care programs, when appropriate
The Colorectal CareLine also has a small financial grant component for colorectal patients in need of debt crisis assistance for expenses related to out-of-town care. Patients are asked to provide a verification of diagnosis as well as income verification and a documented need for financial assistance. The CCL Financial Aid Fund currently provides $200 onetime grants to eligible individuals, regardless of family size, who have a diagnosis of colorectal cancer and earn $75,000 or less annually.
The words of Catherine Stevens, a patient served by the Colorectal CareLine, convey the necessity of this comprehensive program: "My experience with your CCL program provided an affirmative response to a financial crisis. Colon cancer is perceived as an indelicacy, an offensive thing, and your empathetic counselor sought out all pertinent resources. Cancer is such an elusive, frightening disease, and I found it enormously encouraging to realize that I could get help."
The Colorectal CareLine at (866) 657-8634 is open Monday through Friday from 8:30 a.m. to 5 p.m. eastern standard time. If you would like further information about this or any of the programs provided by the Patient Advocate Foundation, please visit www.colorectalcareline.org or www.patientadvocate.org.