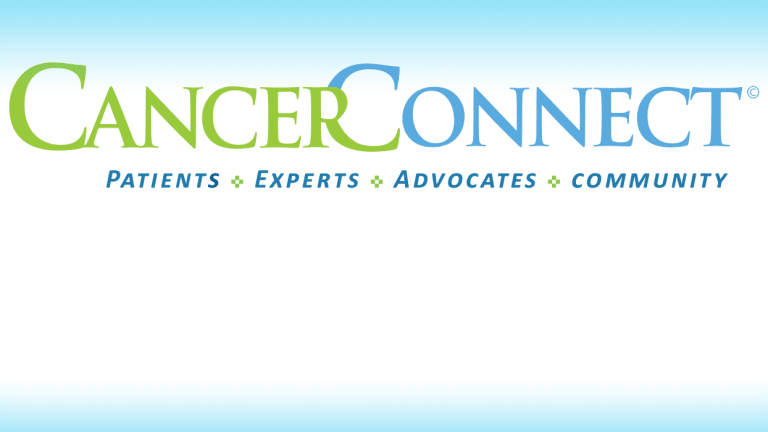 CancerConnect Marks Milestone of Patient Engagement
KETCHUM, ID- CancerConnect Marks Milestone of Patient Engagement
CancerConnect is the leading online destination for patients and caregivers seeking information and support in the wake of a cancer diagnosis. With 10,000 members now actively engaged in the CancerConnect social network, the platform offers patients and caregivers a thriving community and in-depth information to support the many ongoing needs related to a cancer diagnosis.
Benefits of CancerConnect include access to disease-specific discussion groups as well as groups focused on caregiving, health and wellness and nutrition, among other topics, which all exist to provide support for anyone affected by a diagnosis of cancer. Visitors to CancerConnect.com can ask questions, share experiences, and connect with others who share their issues in a secure and confidential environment. In addition, members have access to the popular Web Chat with the Expert series, which offers members the opportunity to view live Web chats with experts in the cancer field and to submit their own questions.
"People with cancer and their caregivers need ongoing access to support—not just during a brief office visit with their physician, but when they go home and do research. They need help and support during sleepless nights as well as during busy days," explains Charles Weaver, MD, a medical oncologist and founder of Cancer Connect "CancerConnect can help individuals find support in managing all phases and stages of their disease—from determining the best course of treatment, to understanding eligibility for clinical trials, to financial issues."
About CancerConnect: 

CancerConnect is the leading social network for cancer patients, their friends, and family. This unique online application was developed by OMNI Health Media and combines a robust information platform consisting of current comprehensive information on cancer with a social network. It is populated with rich content to support the many ongoing needs of individuals battling cancer and is comprised of communities of individuals with similar interests in the area of cancer. The CancerConnect application is also available as a fully functional "private label" social network for people with cancer, their caregivers, and others who are interested in staying up-to-date about the set of diseases known as cancer. CancerConnect is used by Memorial Sloan Kettering Cancer Center, Roswell Park Cancer Institute, Vanderbilt-Ingram Cancer Center, the Seattle Cancer Care Alliance, and other leading centers. CancerConnect is licensed to hospitals and cancer clinics to enhance their websites, improve SEO, and allow cancer patients to be part of a social community without leaving the clinic. Disease-specific groups as well as groups focused on caregiving, health and wellness, and nutrition all exist to provide support for anyone affected by a diagnosis of cancer.