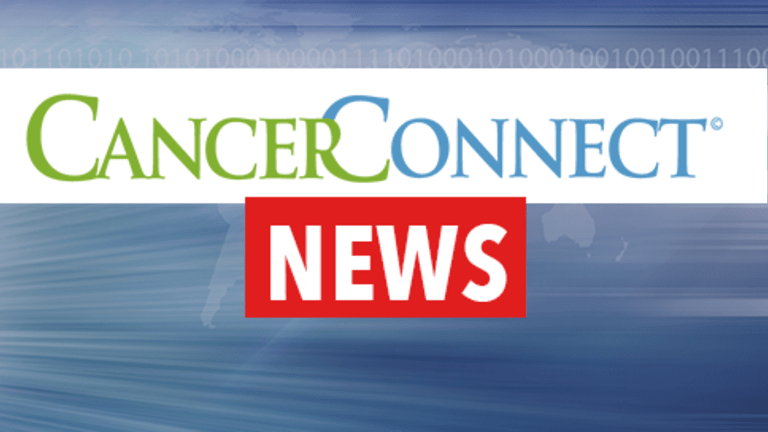 BRCA Carriers on Tamoxifen Have Lower Risk of Second Cancer
BRCA Carriers on Tamoxifen Have Lower Risk of Second Cancer
Women with BRCA1 or 2 mutations had fewer second, contralateral breast cancers while on tamoxifen for secondary prevention, according to the results of a study published in the Journal of Clinical Oncology.
Some women who have been diagnosed with breast cancer will eventually develop a second breast cancer in the opposite breast. This is referred to as a contralateral breast cancer. The risk of a second breast cancer among women who have already had breast cancer is higher than the risk of a first breast cancer among women in the general population.
A factor that may influence the risk of contralateral breast cancer is the presence of BRCA1 or BRCA2 gene mutations. Inherited mutations in these genes—which can be passed down through either the mother's or the father's side of the family—have been found to greatly increase the lifetime risk of developing breast and ovarian cancer.
Tamoxifen is a drug known as a selective estrogen receptor modulator (SERM). It blocks estrogen receptors within the breast cells, thereby reducing estrogen-stimulated growth. Tamoxifen is used for breast cancer treatment as well as for breast cancer prevention in women who are at high risk of the disease. Five years of adjuvant tamoxifen has been shown to reduce the risk of recurrence and death from ER-positive breast cancer and this has been standard treatment for quite some time.
To examine the relationship between tamoxifen use and contralateral breast cancer, researchers pooled data from the International BRCA1, and BRCA2 Carrier Cohort Study, Kathleen Cuningham Foundation Consortium for Research into Familial Breast Cancer, and Breast Cancer Family Registry. Overall, the three observational cohorts included a total of 1,583 BRCA1 and 881 BRCA2 mutation carriers diagnosed with cancer in one breast since 1970. None of the subjects had any prior invasive cancer or tamoxifen use and 24 percent of those with BRCA1 and 52 percent of those with BRCA2 mutations used adjuvant tamoxifen after their initial breast cancer.
The results of the analysis indicated that the risk of contralateral breast cancer among women previously diagnosed with unilateral breast cancer was 62 percent lower for BRCA1 mutation carriers and 67 percent lower for BRCA2 mutation carriers who took tamoxifen compared with those who didn't.
The researchers concluded that tamoxifen use is associated with a lower risk of contralateral breast cancer in BRCA1 and BRCA2 mutation carriers.
Reference:
Phillips KA, Milne RL, Rookus MA, et al. Tamoxifen and risk of contralateral breast cancer for BRCA1 and BRCA2 mutation carriers. Journal of Clinical Oncology. Published early online August 5, 2013. doi: 10.1200/JCO.2012.47.8313
Copyright © 2018 CancerConnect. All Rights Reserved.